Feel like you walk through your front door into a shoebox? Interior designer Sarah Ward shows you how to create the illusion of space in your hallway.
The hallway is your one chance to make a good first impression but it is seldom the most spacious of areas. It can be very narrow and restrictive, especially in period or listed properties.
A common request of an interior designer is to make a hallway seem bigger as it is one of the trickiest areas in the home to use efficiently.
To get the most out of your hallway, follow my expert tips.
1. Mirror your wall
It's no secret that adding mirrors make an area seem bigger and this is a fantastic trick to use in your hallway. Mirror the whole wall and use the reflection to your advantage. Ensure that the opposite wall is attractive enough to see twice - perhaps mount a piece of art that you love so much, you wish you'd bought more!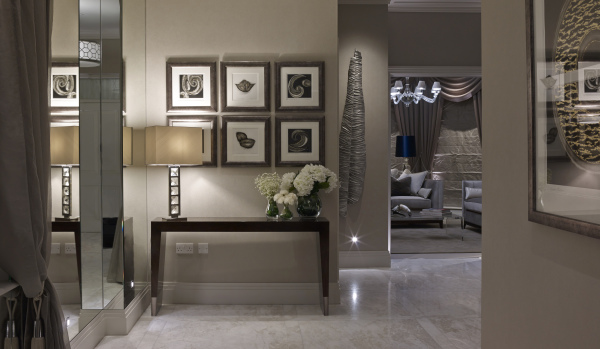 2. Decide on your flooring layout with care
The layout of your flooring is key, especially if you are mirroring an entire wall. If you have a timber floor, lay the planks parallel with the closed front door so the mirror reflects them and makes the space feel even wider.
However, if your hallway is extremely narrow and you aren't going to be mirroring a wall, lay the planks lengthwise (perpendicular to the closed front door) to elongate it as much as possible. The same rules apply for tiling.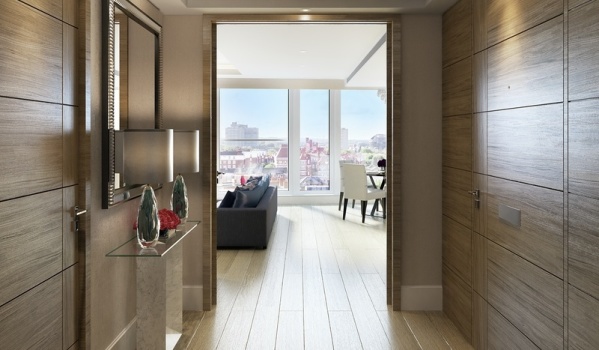 3. Paint with the same, light colour
Paint the walls, skirting and ceiling all the same colour - and keep it light. This will give a seamless finish and help heighten the hallway. Stick with a satin or eggshell paint because too much gloss can make the space feel too busy and enclosed.
Painting the walls a neutral colour will also help open up the space. You can use bright accessories or furniture to add pops of colour and personality.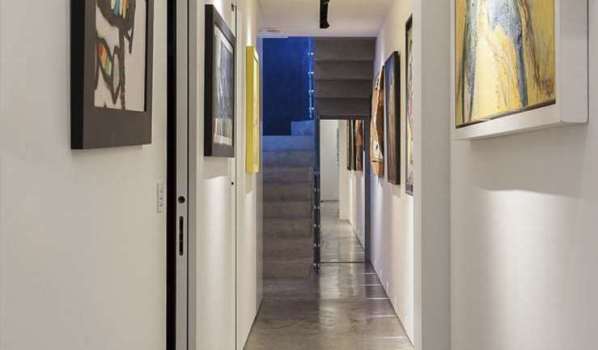 4. Pick slimline furniture
Keep the hallway free of clutter and bulky furniture, especially near the front door. If possible, put a console table against a returning wall. This will make the area feel larger and create a useful surface without encroaching on space to move.
If that is not an option, choose a narrow console table and avoid any tall or striking accessories that will draw attention away from the space you've created. Place it with enough distance from the front door to be able to come in and remove your shoes and coat easily.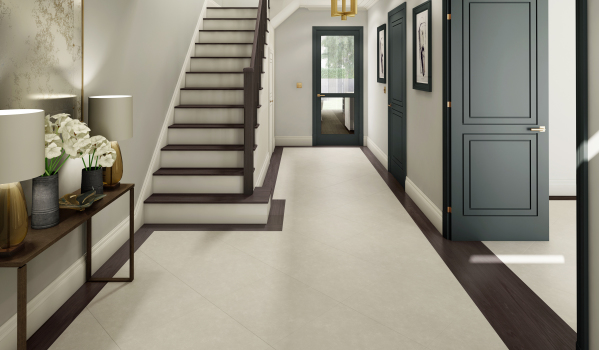 5. Add a centralised runner
Use a runner to elongate the hallway. Simply laying an interesting patterned carpet down the centre can make it feel as though it never ends.
It doesn't have to be carpet either. Tiling in a centralised pattern and leaving a plain frame around the edge can have the same effect. This can work particularly well in period homes where a carpet would not quite complement or, if you regularly battle muddy feet!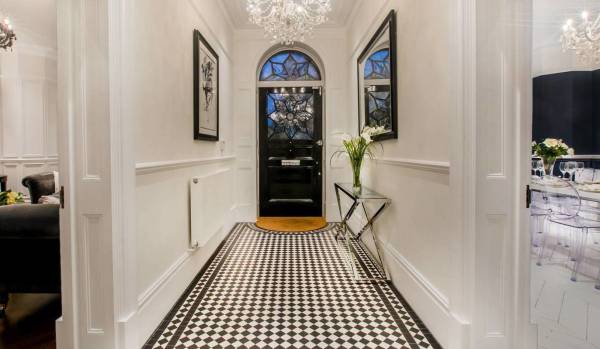 Sarah Ward is an award-winning interior designer and runs Sarah Ward Associates, based in William Morris Way, London, SW6.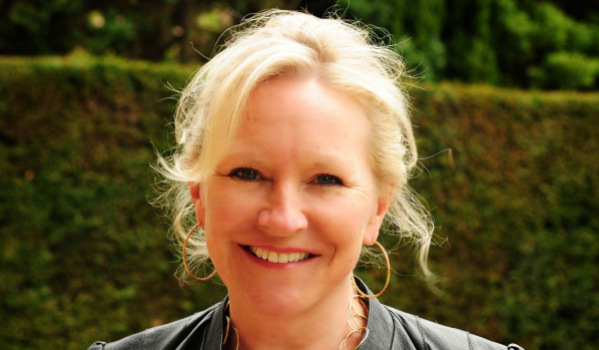 Do you have any tricks of your own? Let us know by posting a comment: