A new survey has revealed the most popular home decor trends by region. We've put it to the test with these homes for sale on Zoopla.
Spring has officially arrived (according to the Met Office) when the nation comes out of hibernation and turns it's thoughts to sprucing up it's home decor.
But tastes and trends can vary dramatically depending on the region you live in, according to a recent survey by home furnishings company, Hillarys.
It found that, while vintage is the favoured fashion in Northern Ireland, residents of the south east opt for bright, bold colours. In fact, all 12 UK regions polled had different interior design preferences.
We had a scout around homes for sale on Zoopla to see if we could find evidence to support the survey's findings.
Location: London
Popular style choice: Scandinavian
It's perhaps no surprise that Scandinavian is the capital's favourite interior design style – being super-trendy and low maintenance for escaping the hustle and bustle of the city. We found a great example in this £1,395,000 flat in London's Clerkenwell.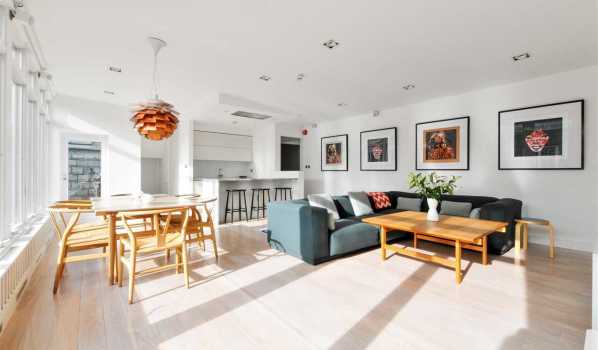 Location: West Midlands
Popular style choice: Nautical
Despite the region being landlocked, the most popular trend in the West Midlands is for nautical (or beach) themed rooms, according to the survey. Here's some boat print wallpaper and blinds in one of the four bedrooms in this Worcestershire home on the market for £475,950.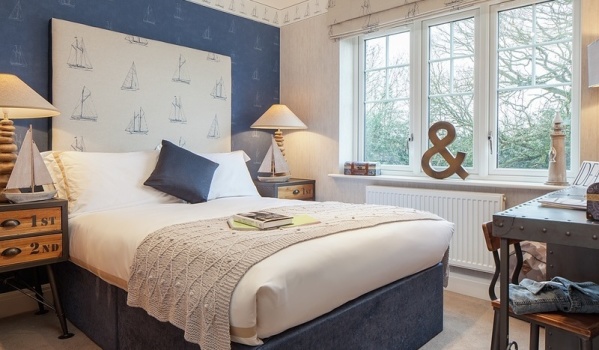 Region: East Midlands
Popular style choice: 1950s

The 1950s are on-trend in the east Midlands, according to the survey. Mid-century style is all about lively colour and sleek furniture. But it can easily be bought into 21st century homes too, as demonstrated in the living room of this £161,950 new-build home in Rushden, which uses soft pastels and retro furniture to emulate the era.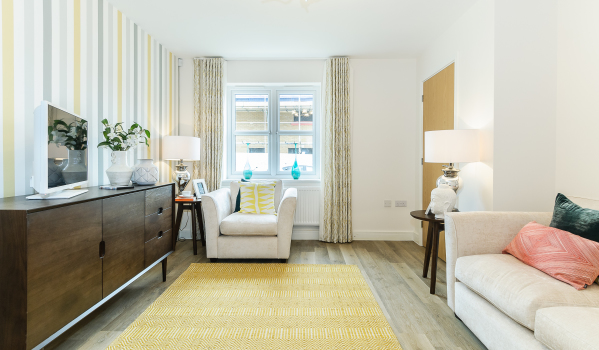 Region: East of England
Popular style choice: Animal and pet themed
In the east of England animal and 'pet themed' decor was the top trend, according to the survey. A tough one - but we found this fun animal farm themed children's bedroom in a new-build home just outside Norwich for £324,995.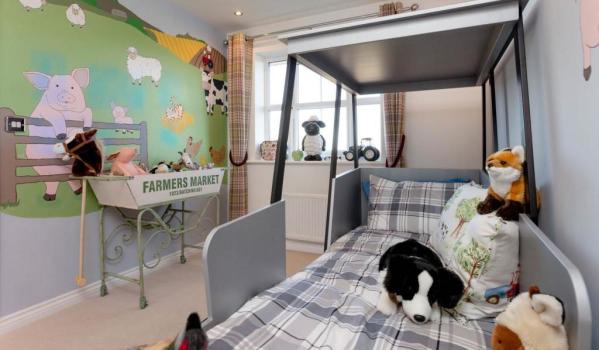 Region: South East
Popular style choice: Bright and bold colours
Bright and bold colours are the big trend livening up homes in the south east of the country says Hillarys. This bright blue kitchen is a spot-on example of the style and perfectly reflects Brighton's vibrant vibe. It's up for grabs at £575,000.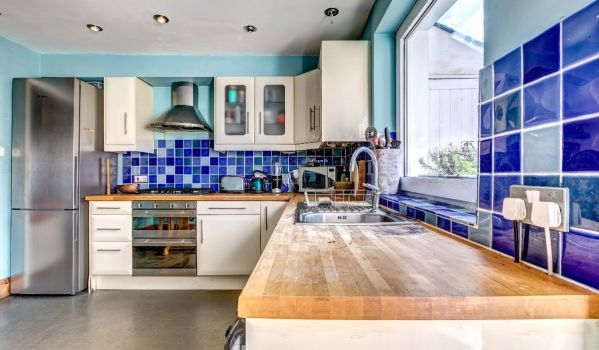 Region: South West
Popular style choice: Natural and eco-friendly
In the south west eco-friendly, natural interiors are the current trend of choice. The living room of this stunning New Forest barn conversion uses hardwood floors, rattan furniture, large rugs to create space that's in keeping with its natural surroundings. The home is on the market for £950,000.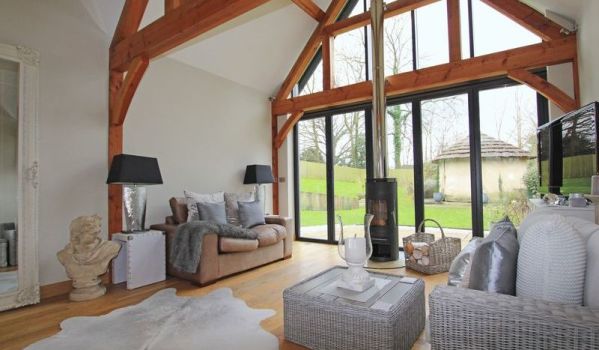 Region: North West
Popular style choice: Glitz and glamour
Much like the big hair rollers and giant false eyelashes frequently sported in the north west, the most popular interiors are glitzy and glamorous too. The super-chic staircase in this £3,750,000 mansion in Bolton shows exactly how glamour should be done.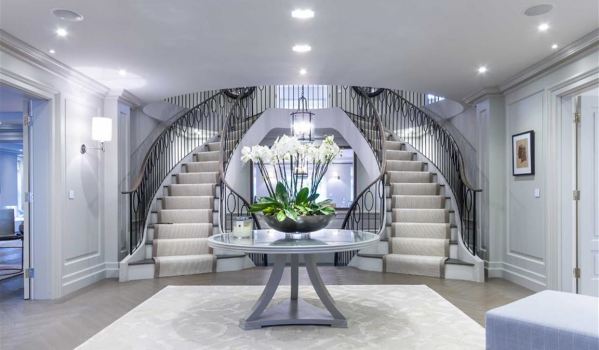 Region: Yorkshire & Humberside
Popular style choice: Leopard print
Bold prints can be a controversial feature in home decor but Yorkshire & Humberside are largely onboard when it comes to leopard print, says the survey. This £1.5m mansion in Aylesby has used the print subtly in the grand drawing room where it features on the footstool.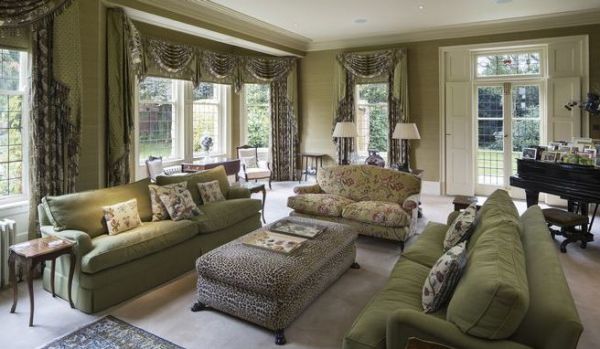 Region: North East
Popular style choice: 1970s
When it comes to interiors, the north east is all about 1970s, according to Hillarys. We thought the bedroom of this £463,995 York home achieved a modern take on fashion in the decade. It uses a daring paisley print wallpaper with contemporary lighting and soft furnishings.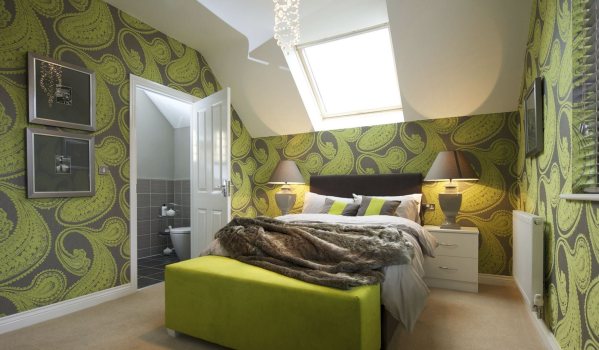 Region: Wales
Popular style choice: Shabby chic
The Welsh harbour a preference for shabby chic, according to the survey. So, the green dresser and floral curtains in this cosy breakfast room of this Grade II listed house in Cwm Cou are bang on trend. Its six bedrooms and five acres could be yours for £600,000.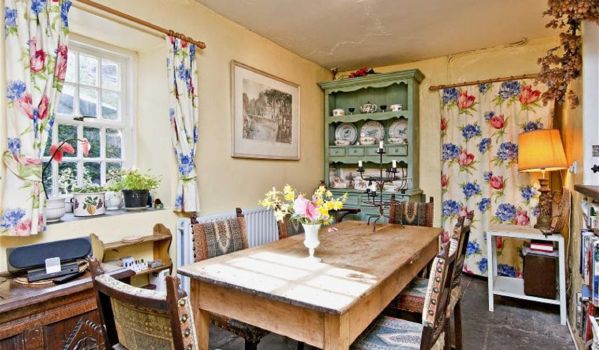 Region: Northern Ireland
Popular style choice: Vintage
In Northern Ireland, classic vintage takes the winning look. And the tranquil neutral hues, complimentary soft furnishing and traditional seating in the living room of this £750,000 Holywood home certainly fit the bill.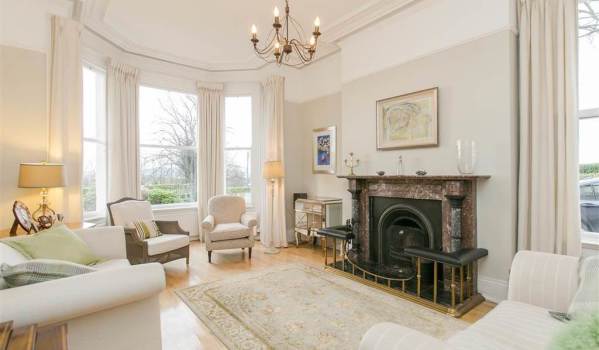 Region: Scotland
Popular style choice: Travel themed
In Scotland, travel-themed interiors came out as a favourite. This one was tricky to find but we did spot this kitchen in a Midlothian home on the market for £340,995, which uses a smartly framed map as its focal point.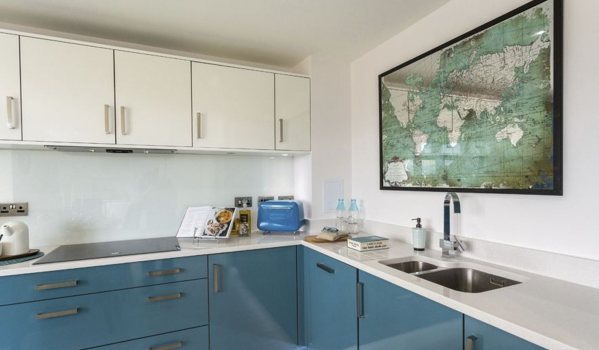 Are your interior design tastes in keeping with the region you live in? Tell us by posting a comment below...