Fancy owning the home of one of the most celebrated artists of all time? This gorgeous Italian villa was bought by Michelangelo in 1549... and is now up for sale.
Famed for painting the iconic ceiling of the Sistine Chapel, Italian Michelangelo Buonarroti's paintings and sculptures can be found in galleries and museums around the world.
Michelangelo purchased this Tuscan villa in 1549 when he was in his mid 70s, and it remained in the Buonarroti family until 1867.
The current owner has preserved copies of the original purchase agreement and deed to the home in which the artist was referred to as 'dear sculptor and Florentine citizen.'
And as you'll see below, the home has a stunning Renaissance charm, befitting of the Old Master himself...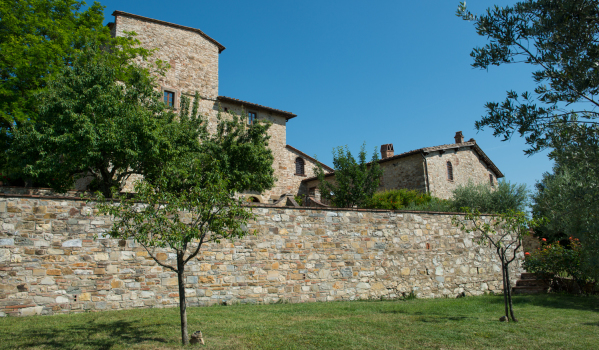 Above: The villa has eight bedrooms and has been carefully restored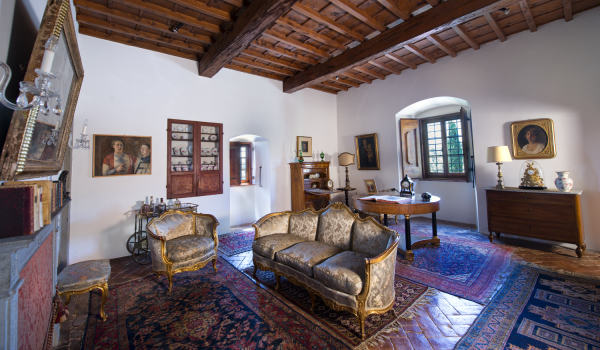 Above: This reception room has an impressive beamed ceiling and tiled floor
How much?
It shouldn't come as a surprise that 'Villa Michelangelo' has a hefty price tag. To own such a historic property, you'll need to stump up £6.65m or €7.5m. If that's within budget, contact Rolling Hills.
What's the home like?
Villa Michelangelo is surrounded by Chianti vineyards and boasts spectacular views over Tuscany's rolling hills. The main eight-bedroom, seven-bathroom villa is built around an ancient tower that is thought to date back to the 11th Century.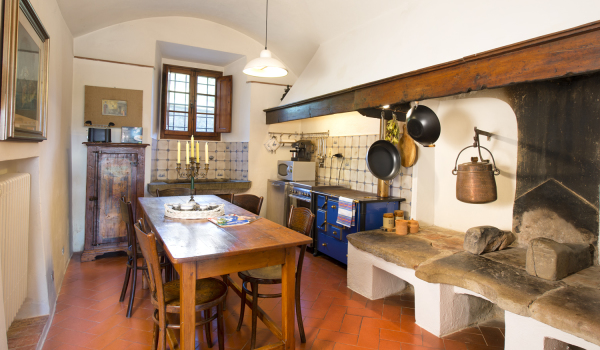 Above: The traditional kitchen contains an original stone hearth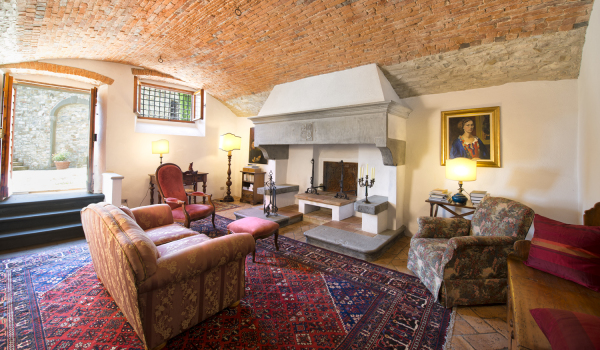 Above: A vaulted brick ceiling and a grand fireplace dominate this reception room
Sadly, the villa doesn't contain any original Michelangelo frescoes, but it does have several period features such as beamed ceilings, shuttered windows and open fireplaces.
Maintenance should be straight forward, as the current owner has carefully restored the property with crisp white walls and terracotta floors.
An original oil mill and around six acres of grounds, including a lemon and olive groves, make it the perfect place to relax and explore your own artistic side.
Where is it?
The villa can be found in Castellina In Chianti, Siena, Tuscany, Italy. Castellina in Chianti has a population of roughly 2,888 and is located 22 miles south of Florence and nine miles northwest of Siena.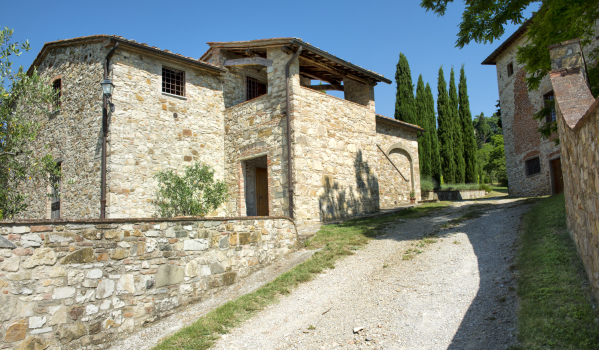 Above: The villa also comes with an old oil mill and around six acres of land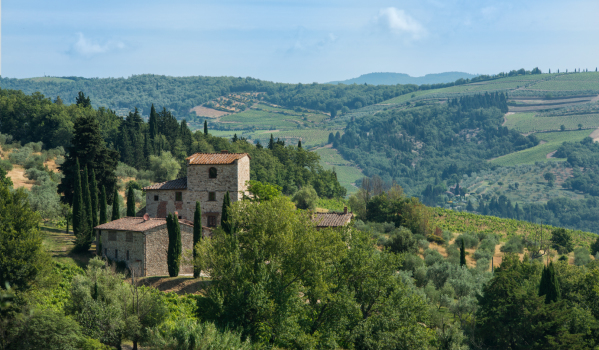 Above: Olive groves and vineyards surround the villa and there are stunning views of the Tuscan countryside
What else is interesting about the area?
The province of Siena is largely agricultural, with wheat and fruit typically grown. The Chianti area is densely populated with vineyards, many of which produce the famous wine of the same name. The city of Siena is a popular tourist destination thanks to its historic centre, which has been declared a UNESCO World Heritage Site.
You might also be interested in...