For most of us, living in a stunning mansion is simply a daydream. But if you have a few extra pennies to spare, here are the beautiful buildings that are available.
1. Hoon Ridge, Hilton, Derby £1,750,000. Get your friends together and you can all chip in for this vast 17 bedroom Grade II listed mansion. The sleeping space is currently laid out with four bedrooms in the west wing, three in the east wing, four in the penthouse apartment, three in the annex and three in a bungalow. If that isn't enough space then outside you can find six acres of land which includes a paddock and woodlands.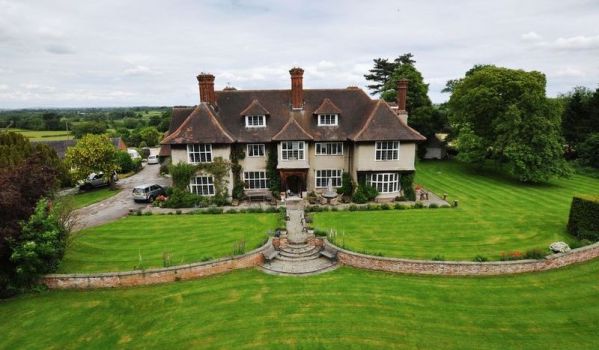 2. Pepper Street, Chelford, Cheshire, POA. This seven bedroom manor house is perfect for anyone who enjoys an active lifestyle with its sprawling grounds, which includes a professionally constructed golf course and championship floodlit Astroturf tennis court. You can continue your workout in the gymnasium or head into the leisure suite for a dip in the pool.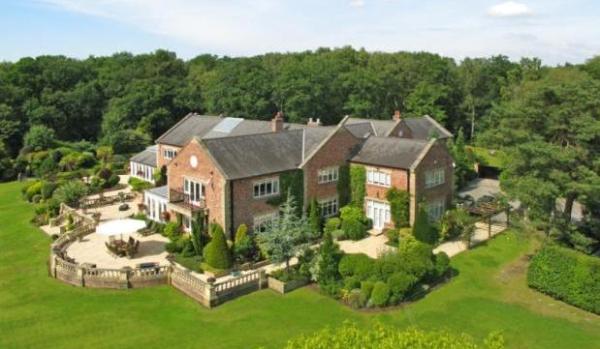 3. Tempsford Road, Blunham, £2,950,000. If you're looking for a property with a sense of history then this 10 bedroom early seventeenth century former water mill situated on the Cambridgeshire and Bedfordshire border could be for you. The mill's immense cogs make for a unique period feature in a spacious kitchen, while the dining room features a fireplace that was originally made for the Titanic. The property's owner has full rights to the water that surrounds the mill and it is rumoured that Prince Philip visited the grounds banks to fish.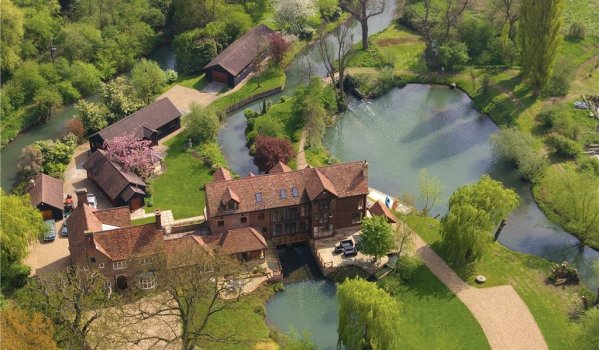 4. Cudworth Lane, Newdigate, Dorking, Surrey, £2,550,000. Cudworth Manor is a Grade II listed property which sits on its own island surrounded by a moat. The original house has been extended and modernised significantly since it was built in the sixteenth century, but its exposed oak timbers give a glimpse of its true age. The property sits in a roomy 8.8 acres of land that includes two bridges, paddocks and several outbuildings.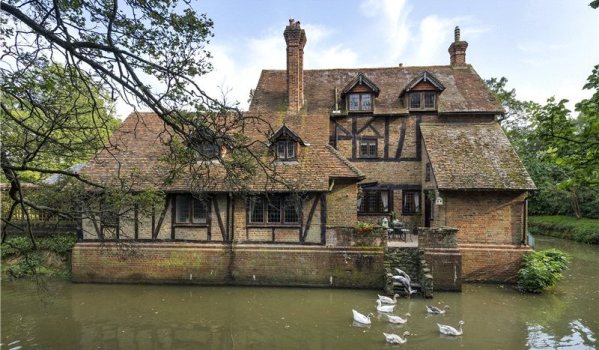 5. Main Street, Mursley, Milton Keynes, Buckinghamshire, £1,250,000. For a truly authentic country feel you can purchase this Grade II listed thatched cottage located in the conservation area in the village of Mursley. Not only do you get a beautiful five bedroom character property with a three bay garage for your money, but you also receive a two bedroom detached guest cottage, complete with its own inglenook and wood burner.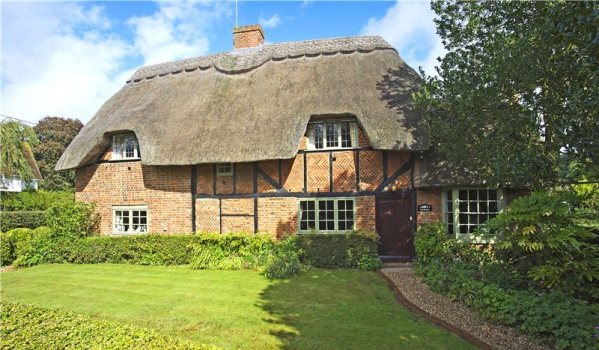 6. Prospect Place, Wimbledon, £16.5m. If you're looking for a London-based mansion, then this seven bedroom Grade II listed Victorian mansion is ideal if you're requiring something a little more impressive. This beautiful building is set in a secluded 2.2 acres of land, which boasts a swimming pool, tennis court and woodland gardens. Inside is as extravagant as the exterior, featuring an elegant drawing room, formal dining room and a Victorian conservatory.