From glitzy footballer-style pads, to a secluded farmhouse in a picturesque national park, there's a property for every taste (and budget) in this month's list.
1. Four-bedroom house for sale in Bridgnorth, Shropshire, for £750,000
If you're after character, this converted waterworks could be perfect for you. At the heart of the sleek property is a living room with soaring double-height ceilings and arched windows. Situated on the banks of the Severn, it also comes with a large garden and private jetty.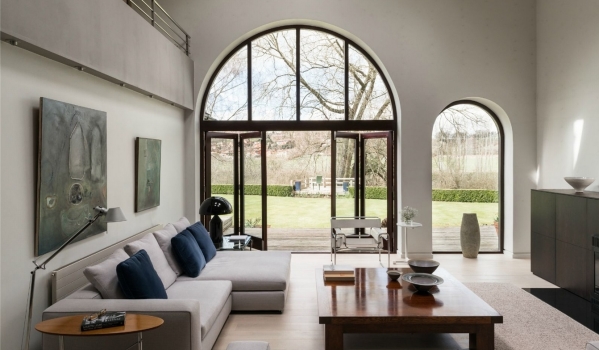 Available via The Modern House
2. Seven-bedroom house for sale in St Albans, Hertfordshire, price available on application
You'll want for nothing at this sprawling house. Cocktail room? Tick. Cinema Room? Tick. Steam room? Tick. Gym and studio? Tick. Underground parking and car lift? Tick. You get the gist. It's located on one of St Albans' top roads, of course.
Available via Cassidy & Tate
3. Six-bedroom house for sale in St George's Hill, Weybridge, price available on application
Once known as the 'Beverley Hills' of Surrey, Peter Crouch and Abbey Clancy, Ronnie Wood, Gary Lineker and Chris Tarrant are all rumoured to have called St George's Hill 'home'. So it's no surprise then that this particular house on the estate is lavish, and comes complete with its own swimming pool.
Available via Beauchamp Estates
4. Seven-bedroom house for sale in St George's Hill, Weybridge, for £4m
St George's Hill is back in the top 10 for a second time. And it's this Regency-style property, with views of the Surrey Hills, that is attracting attention. Among the perks £4m will buy you are triple-glazed windows, triple garage block with staff accommodation, and heated swimming pool.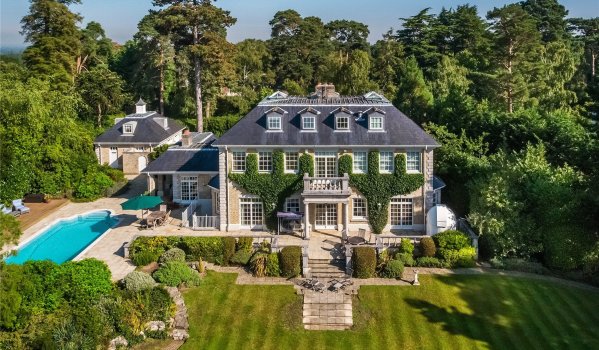 Available via Seymours
5. Seven-bedroom house for sale near Newbury, Berkshire, for £2m
To sum this modern property up in one word: spacious. Spread across 12,000 sq ft, it includes a Moroccan-inspired palm room, 11m indoor swimming pool, gym, and cinema room. It sits next to ancient woodland and a well-stocked lake full of wildlife.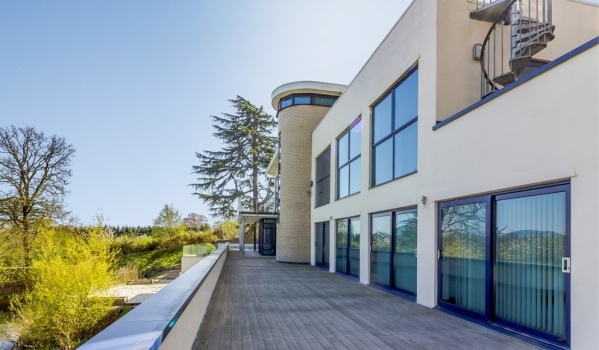 Available via Express Estate Agency
6. Six-bedroom house for sale in Upper Benefield, Northamptonshire, for £1.1m
Built in 2009, Mayberry House features contemporary design and mod cons, such as double glazing. But don't let its secluded, rural setting deceive you. It is handily located close to Peterborough, Kettering and Corby.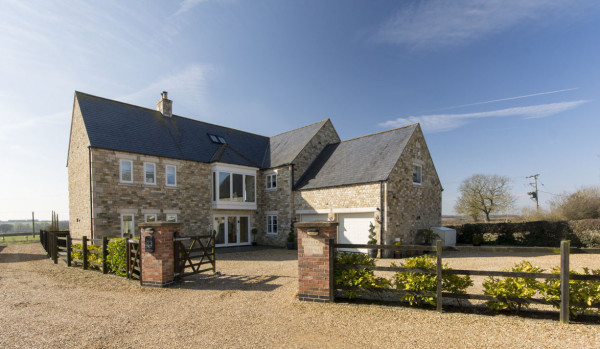 Available via Southam & Sons
7. Five-bedroom property for sale in Moss, near Doncaster, for £625,000
There's more to this home than meets the eye. It's an equestrian lover's dream, with a paddock, barn with four stables and a tack room. But wait! There's also a one-bedroom self-contained annex - and just check out that enormous indoor soft play area.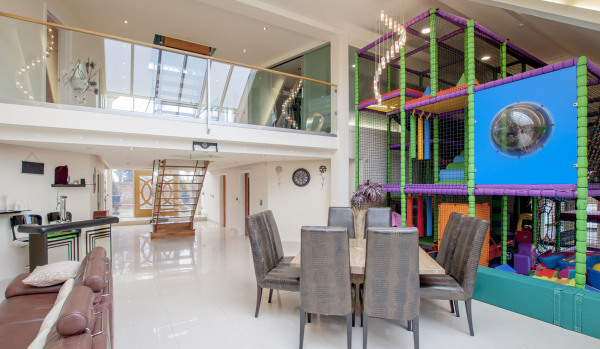 Available via Fine & Country
8. Three-bedroom farmhouse for sale in Fodderletter in the Cairngorms National Park for £205,000
What this traditional stone-built farmhouse lacks in the way of modern comforts is made up for by the jaw-dropping views. It's located in one of Scotland's picturesque national parks so you'd better enjoy the great outdoors.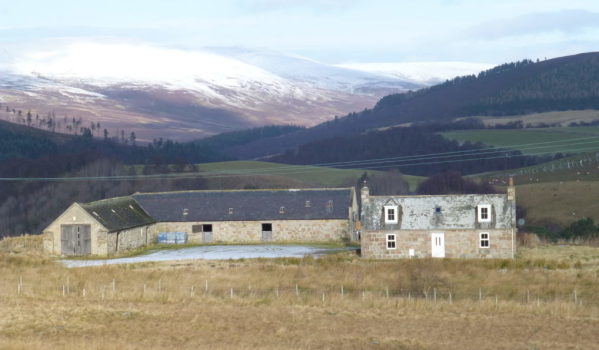 Available via Cluny Estate Agents
9. Five-bedroom house for sale in Skewen, near Swansea, for £500,000
The metaphorical pearl in this family home has to be the sunken, outdoor hot tub - the perfect place to ease aching muscles after working out in the on-site gym. Expect all the comforts of a modern property, including underfloor heating and double glazing.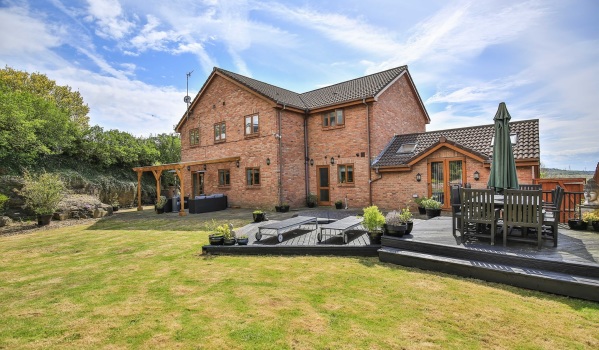 Available via Peter Alan
10. Six-bedroom house for sale in Kingswood, Surrey, for £2.5m
Surrey is proving popular this month. Taking the 10th spot is this luxurious property in the village of Kingswood. A games room, cinema, 39ft indoor swimming pool plus gym are just some of the perks on offer here. You just need a spare few million (pounds) sloshing around…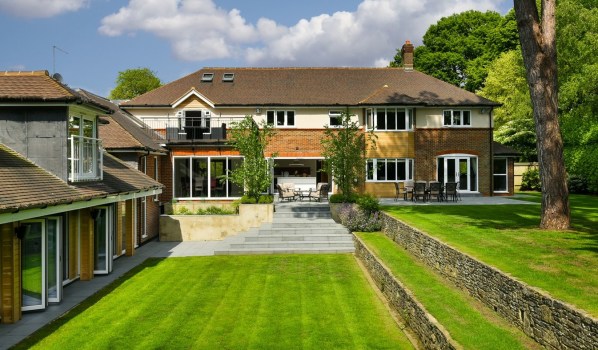 Available via Kennedys
You may also be interested in...
Which is your favourite property? Tell us by posting a comment below...