Chateaux in France and castles in Italy grabbed your attention last month along with an enticing villa in Mallorca.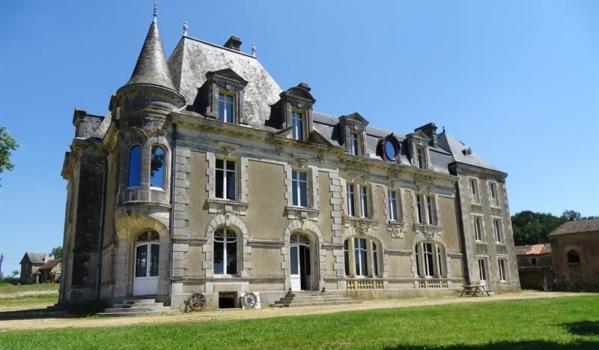 In first place in November is this fairytale-worthy chateau from the 19th century - although it could also do with a fairy godmother to come in and work some magic. There's plenty of refurbishment to be done on the main house and several outbuildings need restoring, but it comes with a substantial amount of land, with four of its 30 hectares currently being rented by a farmer.
Available via Mayfair International Realty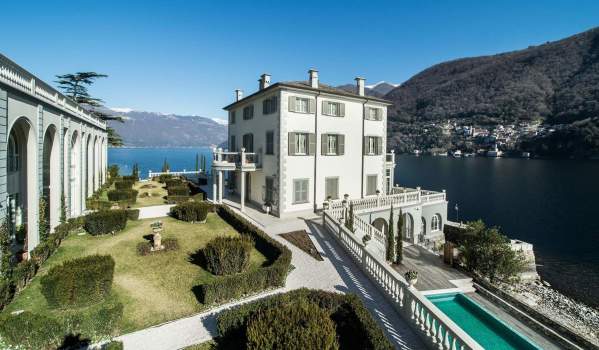 In second place is this stunning home on the tranquil shores of Lake Como, where A-listers such as George Clooney spend their summers. The lavish property boasts both indoor and outdoor swimming pools, a spa and fitness area, billiard room, home cinema and a wine cellar that can house 2,000 bottles.
Available via Italy Sotheby's International Realty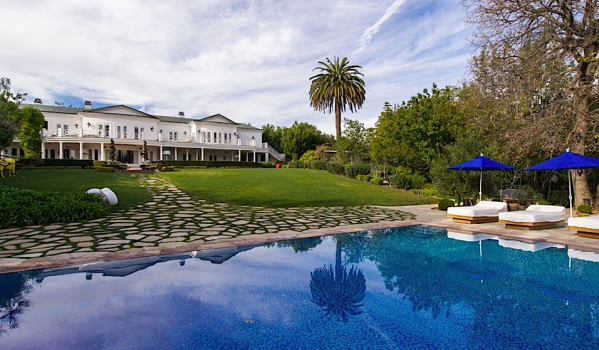 Ever wondered what a £66.5m home looks like? You're not alone as plenty of people have been nosing around this palatial Los Angeles mansion in third place. The whopping 60-room home isn't short on luxuries and contains a 6,000 sq. ft home cinema, gym, tennis court, swimming pool and a Moroccan bath house.
Available via Mansion London Limited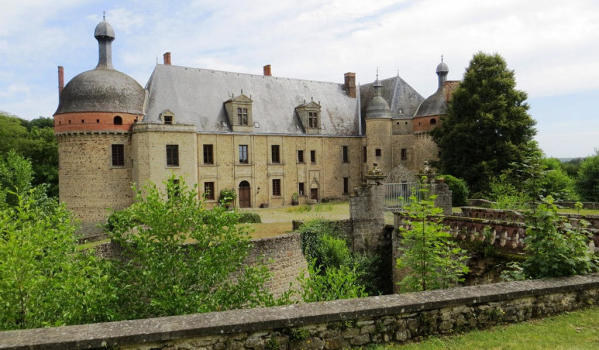 This 16th century chateau is still going strong after appearing in our most clicked-on homes every month since July. With an impressive moat and granite arrow slits still in place, it should be easy to hold fort here. There's not too much work to take on either, as 20 of its rooms have already been restored.
Available via Home Hunts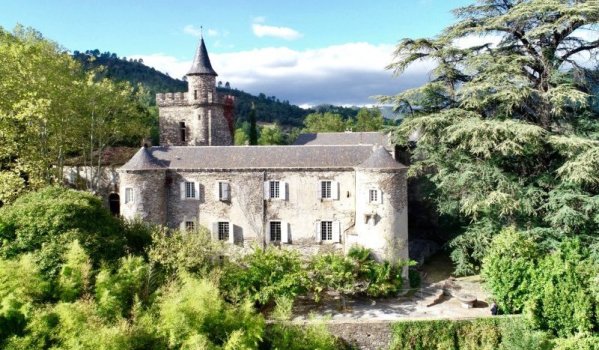 Looking for a castle that can double as a business? This 14th century chateau provides the perfect opportunity. There are several apartments within the castle itself as well as four independent gites, but there's even more potential as there are several outbuildings still in need of restoration. It also benefits from being on the edge of Cevennes National Park – a UNESCO world heritage site.
Available via Home Hunts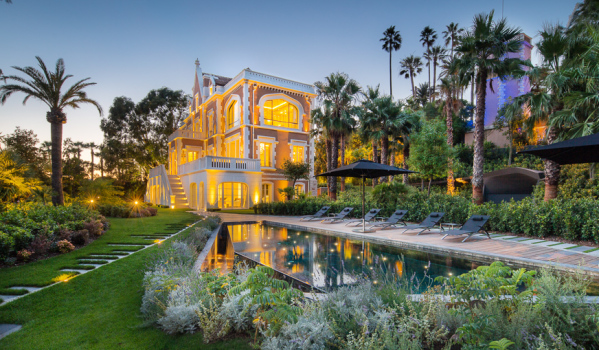 In sixth place is another mind-bogglingly expensive property, this time a 19th century restored castle that's just over £49m. The opulent home is packed with perks such as smart home technology, a home cinema, swimming pool and a wine cellar. It also offers panoramic views over the bay of Cannes and out towards the mountains.
Available via Mansion London Limited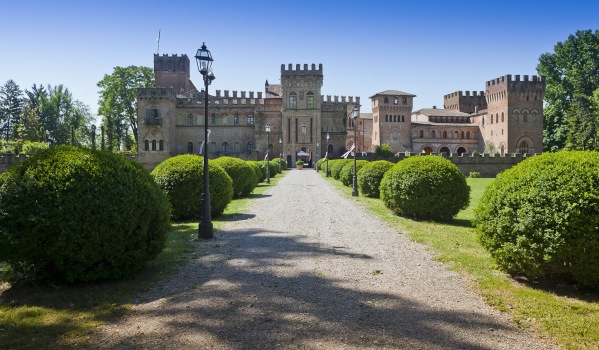 Another mainstay of the most popular homes is in seventh spot. This vast castle is decorated with a blend of Roman and Greek styles, which includes a mix of mosaic flooring, marble statues and frescoed and vaulted ceilings. It sits in five hectares of grounds and is surrounded by medieval walls and a fosse (a long narrow trench), so you won't have any unwanted visitors.
Available via Lionard Luxury Real Estate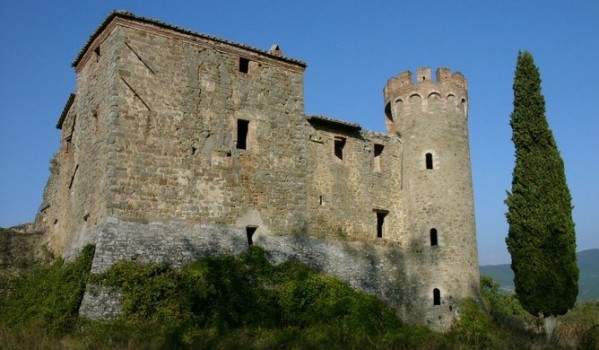 At less than £600k, this castle in Umbertide looks like a bargain, but you'll probably need a small fortune to transform it into a comfortable home. Exposed beams, stone arches and vaulted ceilings are all still in place, but they will need to be restored under specific guidelines as the property is listed.
Available via Abode Srl
9. Six-bedroom villa in Santa Ponsa, Port Adriano, Mallorca, Balearic Islands, price on application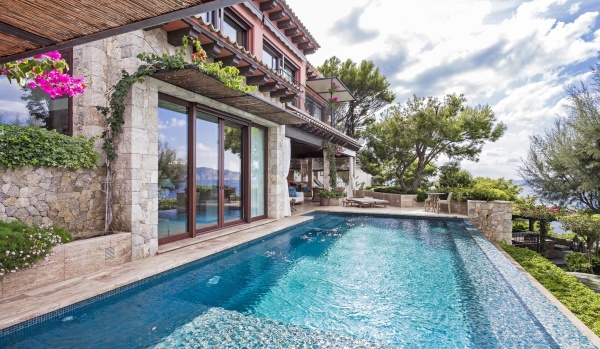 Escape the rat race in this seafront villa overlooking Santa Ponsa Bay which offers the perfect spot to take in the Mallorcan sunset. The stylishly-designed home takes full advantage of the Mediterranean weather, with a variety of terraces and balconies to sunbathe along with an inviting infinity pool and a Jacuzzi.
Available via Mallorca Gold Real Estates by Daniel Waschke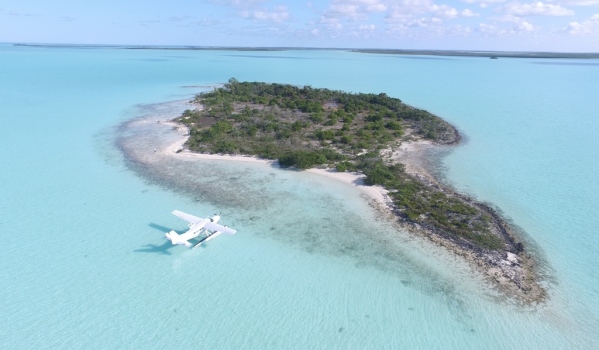 Rounding out the top 10 is a private island in the Bahamas with three small but beautiful white-sand beaches. If you fancy living on this slice of paradise, you'll have to be prepared to put the work in. Although there's the remains of an old stone dock and the concrete base of a cottage that was built back in the 1930s, the island otherwise needs to be developed from scratch.
Available via HG Christie Ltd
You might also be interested in...
Which of these homes overseas would you buy if money wasn't an issue? Let us know by posting a comment below...