What were this month's most viewed properties? Along with the usual mega-mansions there's also a Scottish island retreat and an affordable flat in Newport.
1. Five-bedroom detached house in Lanark, South Lanarkshire, for £180,000
This detached house ticks all of the boxes for a modern family home. It offers a large modern kitchen, a utility room, a master bedroom with ensuite shower room, and plenty of parking spaces.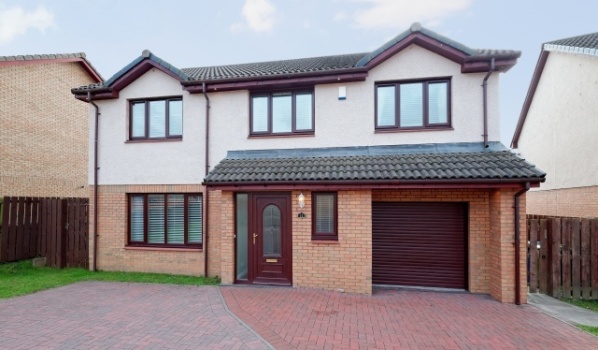 Available via McEwan Fraser Legal
2. Five-bedroom detached house in Gerrards Cross, Buckinghamshire, for £2,000,000
Built just four years ago, this home's 4,781 sq ft of living space is still in pristine condition. While the house might be huge, the new owner won't have to worry about expensive energy bills as it has its own solar panels to help reduce costs.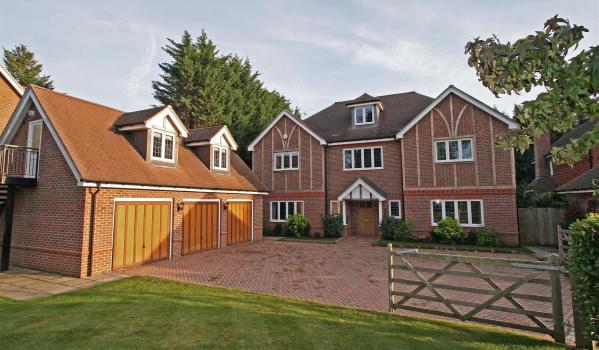 Available via Brampton Partnership
3. Six bedroom detached house in Cheam, Surrey, POA
This immaculate mansion looks like it's come straight out of the pages of a glossy design magazine with its bespoke kitchen, staircase and built-in wardrobes. Mod cons include an audio visual system with wall mounted controls, CCTV and under floor heating.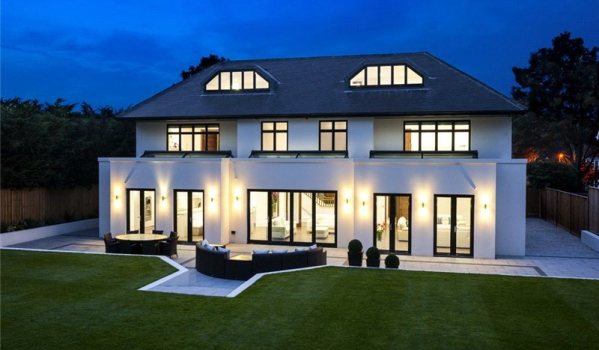 Available via Hamptons International
4. Four-bedroom detached house in Waltham, Grimsby for £379,000
If you're looking for a new-build home that you can make your mark on, this detached home is ideal. It has all the essentials in place, including a brand new kitchen and freshly fitted bathrooms, but otherwise the blank floors and walls are yours to let loose on.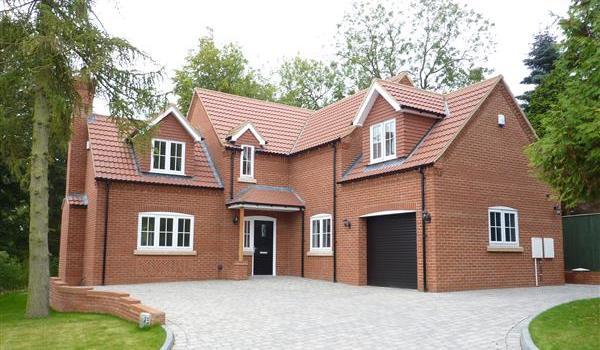 Available via Martin Maslin Estate Agents
5. Six-bedroom detached house in Knotty Green, Beaconsfield, for £2,650,000
This palatial home is crammed full of plush features and glossy finishes. Fashonistas will be thrilled to find the master bedroom comes with an enormous dressing room (which is easily big enough to be its own bedroom) to store all of their designer clothes.
Available via Tim Russ Prime
6. Four-bedroom detached house in Upper Milovaig, the Isle of Skye, for £100,000
For those looking to escape to the wilds of Scotland this recently refurbished home is a goer. But if you don't want to live in it by yourself, you could run it as a B&B with a potential high season rate of £50 per night, or let out the entire property as a holiday home.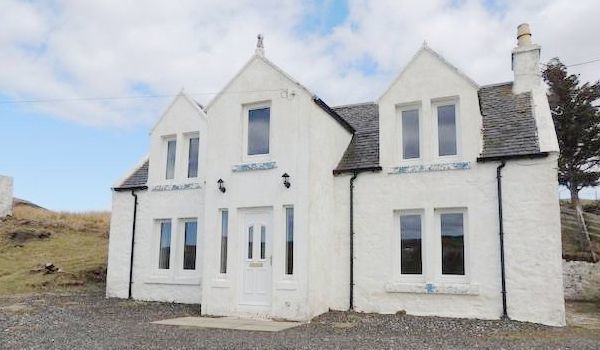 Available via Future Property Auctions
7. Eight-bedroom detached house in Oxshott, Surrey, for £5,500,000
There's nothing this impressive property doesn't have - with the exception of an affordable price tag. Its premium perks include outdoor and indoor swimming pools, a gym, steam room, an annex for staff, seven bedrooms with ensuites and a three-car garage.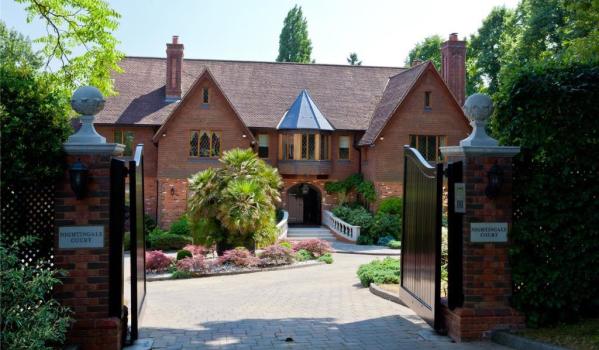 Available via John D Wood & Co.
8. Five-bedroom-detached house in Padstow, Cornwall, for £2,250,000
'The Beach House' lives up to its name with stunning views over the northern Cornish coastline and its own private footpath which leads directly to the bay. If you're not a fan of swimming in the Atlantic, you could always have a dip in the heated swimming pool or the hot tub.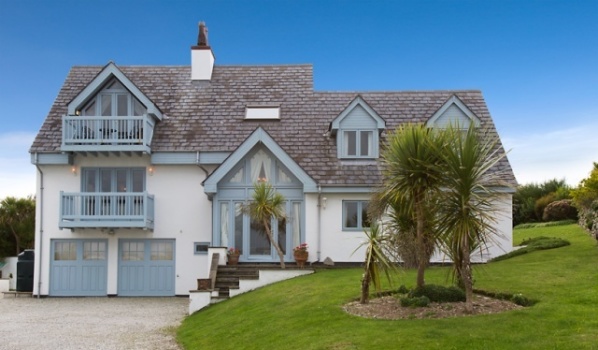 Available via Cole Rayment & White
9. Two-bedroom flat in Newport, South Wales, for £113,000
First-time buyers in Newport will be clamouring over this modern apartment with easy access to the city centre. There won't be any arguments about who gets the single bedroom here, as both are generous doubles.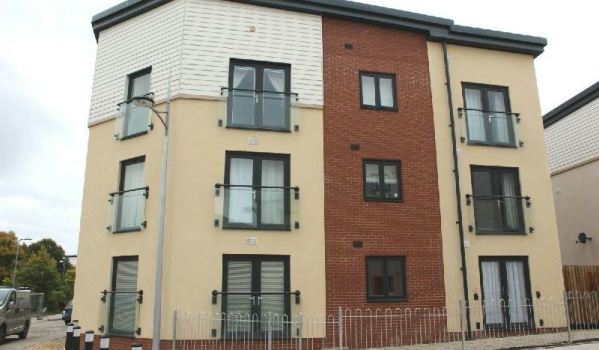 Available via Sage & Co. Property Agents
10. Five-bedroom-detached house in Elstree, Borehamwood, for £4,500,000
Entertaining guests won't be difficult in this grand house, with five reception rooms to choose from. Throw a pool party in the leisure centre, enjoy a fancy meal in the sophisticated dining room, or put on a movie marathon in the cinema room.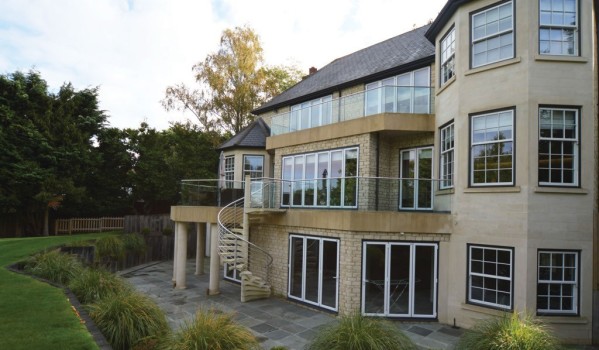 Available via Godfrey & Barr