Take a look at this month's most viewed properties. Plenty of glitzy mansions have made the list, but there's also affordable family homes and a renovation project too.
1. Five-bedroom detached house in Carr View, South Kirkby, Pontefract
Price: £187,950
If you love a discount this family home in West Yorkshire will be up your street as its asking price has been knocked down by more than £12,000. You'll be getting lots for your money too. There's a huge living room that looks out onto a landscaped garden, a master bedroom with ensuite bathroom, and off-street parking for three cars.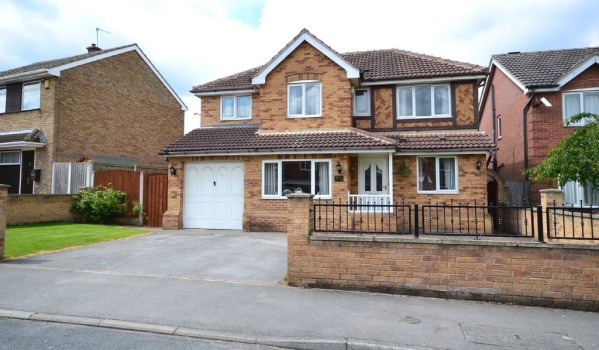 Available via Richard Kendall
2. Three-bedroom detached house in The Ferns, Bacup, Lancashire
Price: £125,000
With a recently refurbished kitchen and bathroom there's no major work to do in this charming stone-fronted home. But if you want to stamp your own style, there's opportunity for that too. Equally fantastic is there's no stamp duty tax to pay!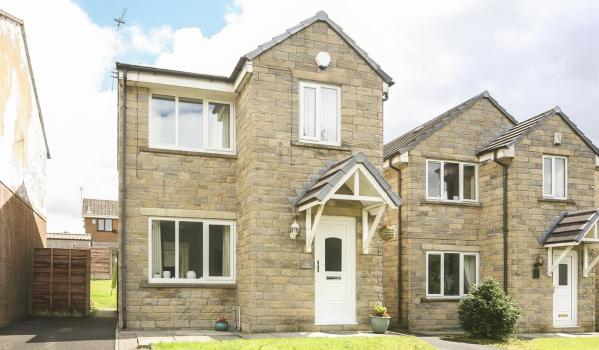 Available via Farrow & Farrow
3. Four-bedroom detached house in Kelsey Lane, Scunthorpe
Price: £195,000
There's plenty of space for the whole family to sprawl out in this house, with three reception rooms, a large kitchen-breakfast room and not one, but two ensuite bedrooms. The house sits in a peaceful village, but is only a few minutes' drive away from all the action in Scunthorpe.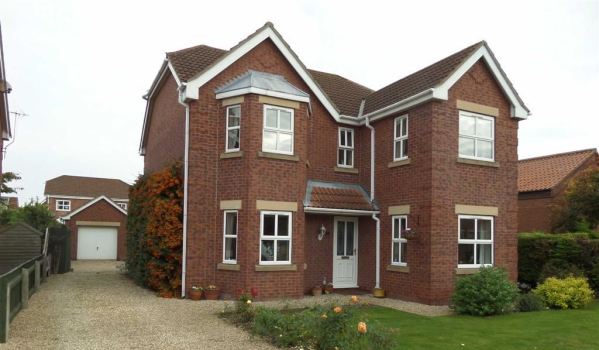 Available via Lawrence James Residential
4. Five-bedroom detached house in Bagley's Lane, Fulham, London
Price: £4,850,000
The saying 'don't judge a book by its cover' springs to mind with this house. It is in fact a new-build home that has been cleverly designed to blend in with its more Victorian surroundings. Inside is a modern utopia of monochrome features, but the highlight has to be the Bond-like car lift that descends from the driveway into an underground garage.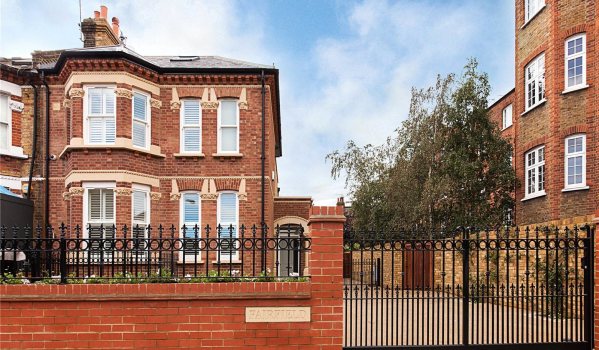 Available via Hamptons International
5. Five-bedroom detached house in Telegraph Hill, Platts Lane, Hampstead
Price: £7,950,000
It may come with an eye-watering price tag, but this remarkable house certainly delivers the goods. Among its swish features is a bespoke Italian designed kitchen, a walnut veneer sculptured feature staircase, and a gigantic marble fireplace. Not to forget the vast master bedroom, complete with 'his' and 'hers' dressing rooms and bathrooms.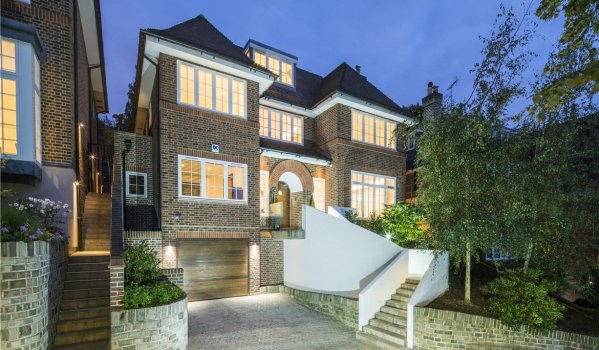 Available via Aston Chase
6. Six-bedroom detached house in Barnet Lane, Elstree, Borehamwood
Price: £4,500,000
If you're looking for a home where you can make a grand entrance descending down a spectacular staircase, this is it. The stone and glass staircase spans four floors, while the central chandelier needs to be that enormous to illuminate the space. More hidden but equally special are the gym, swimming pool, and steam room.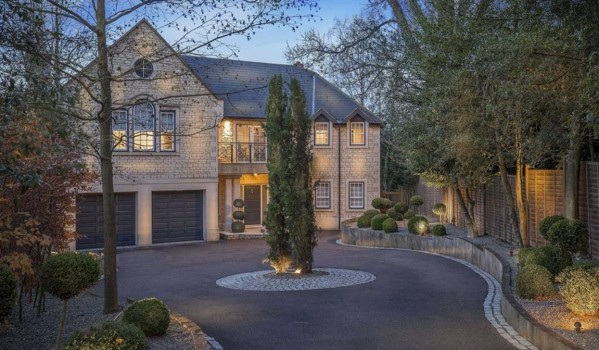 Available via Godfrey & Barr
7. Five-bedroom detached house in Templemead, Gerrards Cross, Buckinghamshire
Price: £2,000,000
Need that bit of extra space? Then look no further! With this house you can take your pick from five double bedrooms. And if you need guest or staff accommodation, you could convert the huge room above the triple garage into its own self-contained unit. Better still, it's all under the NHBC guarantee.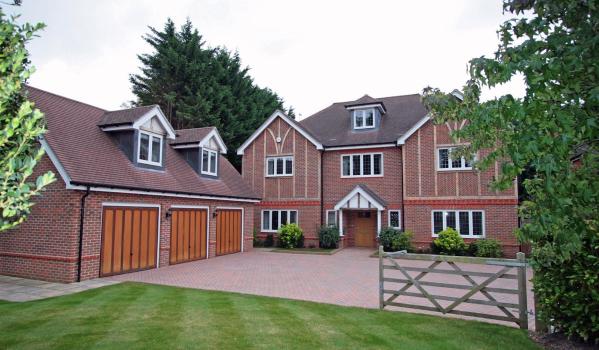 Available via Brampton Partnership
8. Seven-bedroom detached house in Murray Road, Wimbledon, London
Price: £6,800,000
Invite all your friends over and treat them to cocktails at your very own bar in this south west London pad. Or for a quieter night you could relax and enjoy a film in the cinema room. You don't have to worry about sleeping arrangements either as there are seven bedrooms (four of which have ensuite bathrooms) to choose from.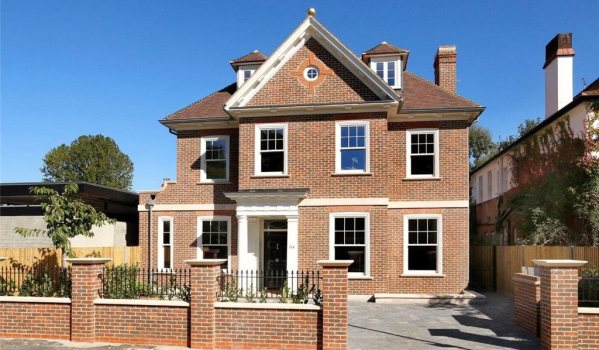 Available via Robert Holmes
9. Six-bedroom detached house in Heathfield, Royston
Price: £1,300,000
'Spacious' doesn't do this house in Hertfordshire justice. With 6,000 sq ft of living space there's room to stretch your legs, in fact you could probably hold a game of five-a-side football in the master bedroom (and that's not including the huge dressing room and ensuite bathroom).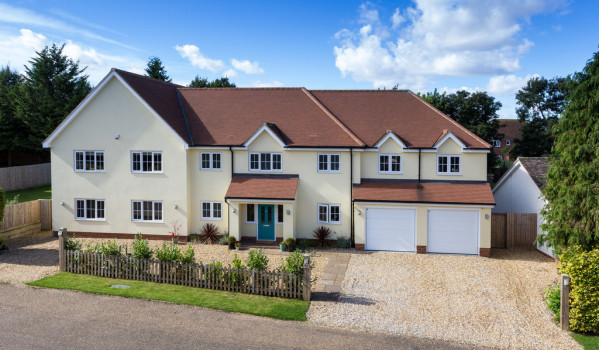 Available via Cheffins
10. Three-bedroom terraced house in Market Street, Oswaldtwistle, Lancashire
Price: £20,000
Now for something completely different. This neglected home is up for auction and needs some TLC to be bought back to life. Chances are it will be snapped up by an investor or developer, but first-time buyers that don't mind a challenge shouldn't rule this house out.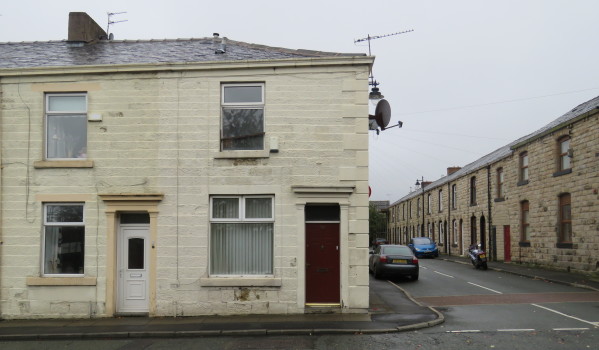 Available via Time To Move
Which one is your favourite? Tell us in the comments below...