If you're looking for a new build home, try this mix of studio apartments through to multi-million pound penthouses in central south west London.
Nine Elms has huge potential thanks to the billions being invested in the area. What does it offer?
Where exactly is it? Central south west London, just south of the River Thames, and close to Battersea Park.
Monster housing estate or tiny boutique development? A veritable linear village with a total of 593 apartments in seven separate buildings including a 37 storey tower, all designed by the leading architects Broadway Malyan for Barratt London. It is due to be completed in the summer of 2016.
How much will it cost me? From £447,000 for a studio apartment. Expect the penthouses to cost several million pounds.
What is so great about it? Fantastic views from flats on the upper floors, particularly those facing west towards Westminster. High spec homes with underfloor heating and wine coolers as standard. The development includes a private residents' gym, concierge, landscaped courtyards, a private dining room and a supermarket – so there will be barely any need to leave home.
Surely its not completely perfect? Nine Elms is one of London's most significant regeneration zones and, as such, remains a work in progress. The £1.5bn extension to the Northern Line which will serve the area, for example, will not complete until around 2019. And while experts agree there is a great chance of capital growth (average prices in the neighbourhood are forecast to mushroom to £1,800 per sq ft by 2016, according to Knight Frank) you will need to have plenty of capital to buy into it in the first place. It is also possible that because this is a brand new area it could lack a little bit of character.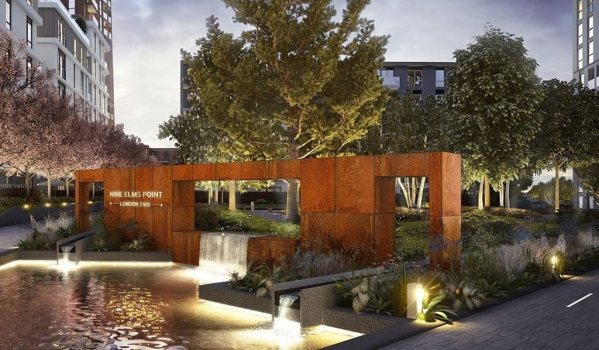 Who will my neighbours be? Since Nine Elms Point is made up of pricey flats it will appeal to a predictable mix of successful young singles and couples, downsizers and investors (which means there will be rental opportunities down the line).
What is Nine Elms itself like? A zone one address with easy access both to the centre of London and the green spaces of Battersea Park. The centrepiece of Nine Elms will be the vast new American Embassy building which has been nicknamed the "sugar cube" thanks to its stark square footprint and equally stark white façade. In total there will be around16,000 new homes built at Nine Elms in the next decade or so, plus shops, offices and restaurants.
Is it any good for kids? In time Nine Elms could be a great place for children since the masterplan for the site includes parks, cycle lanes, sports pitches. There are also plans to build schools on site.
How are the public transport links? Vauxhall tube station is a five minute walk away - and from there you can be in the West End, via the Victoria Line, in less than 10 minutes.
Is it up and coming? Nine Elms has huge potential thanks to the billions being invested in the area. The average price in the area is already £711,440, up a resounding 16.63 per cent in the last year.
I like the sound of Nine Elms; what else is on sale there?
1. The area is sprouting some seriously glamorous apartments, like this six bedroom home at the Riverlight development, complete with lovely Thames views. On the market for £8,995,000.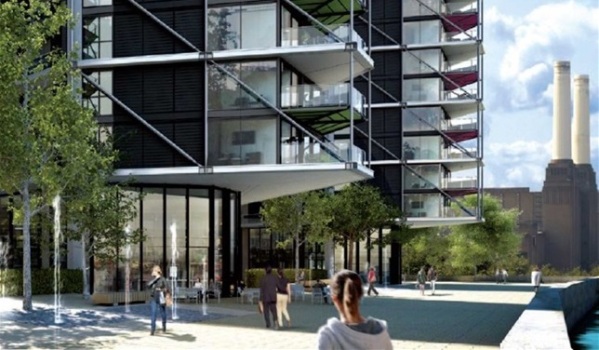 2. Alternatively a two bedroom home in the under-construction Embassy Gardens development (which is adjacent to the American Embassy) is on the market at £1,790,000.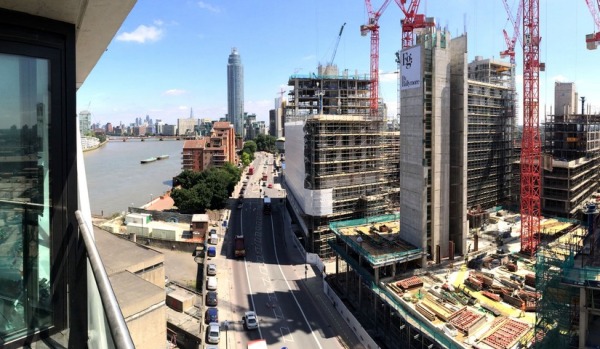 3. Battersea Power Station is right on the cusp of the Nine Elms area. A one bedroom flat in the most iconic development in London will set you back £725,000.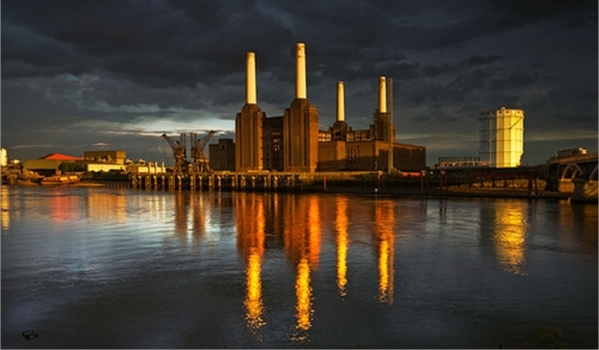 4. Or opt for life afloat in a two bedroom narrow boat moored at Nine Elms Pier, on the market for £139,000.