From the Bahamas and Grenada, to Egypt and South Africa, we've cherry-picked 9 of the best retreats.
Craving a dose of winter sun? For around the £308,800 mark, the current average UK house price, you could snap up a beachfront villa in the Caribbean, a sprawling house in South Africa or a luxurious flat in north Africa.
Tempted? Here are 9 bolt-holes to consider...
What: One-bedroom villa
Where: Hodges Bay, an exclusive beachfront resort on the north shore of Antigua.
How much?: £315,956
Bang for your buck: Designed by Miami architect Kobi Karp, Hodges Bay is set to be the byword for luxury. When completed, its five-star facilities will include infinity edge pools, three restaurants, tennis courts, beach club, gym and spa. Each bedroom in this villa will come with its own private balcony and ocean view.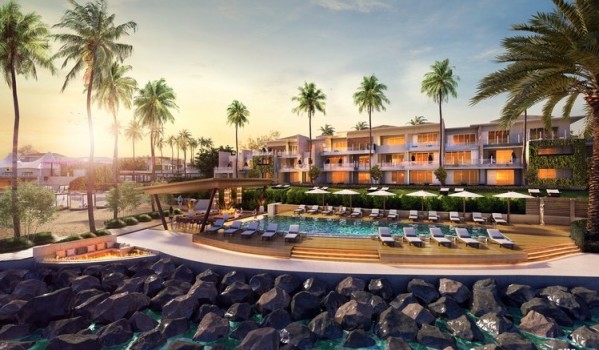 What: Two-bedroom townhouse
Where: Palm Cay Marina and Beach Club in the south east of Nassau, the Bahamas.
How much?: £315,956
Bang for your buck: Townhouses at this 300-home waterfront development come with balconies and generous wardrobe space. The resort itself offers communal tennis courts, swimming pool and gardens while watersports and pristine beaches are just a stone's throw away.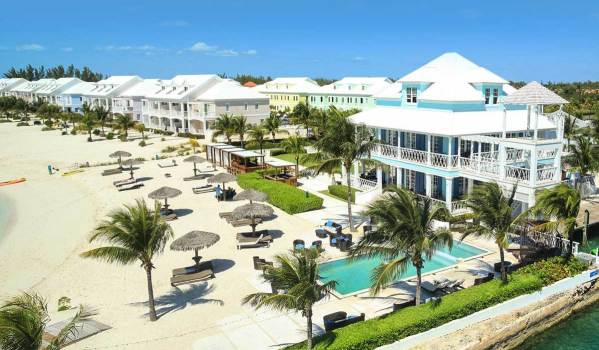 What: Three-bedroom villa
Where: Tawila, a new development at the popular Red Sea resort of El Gouna in Egypt.
How much?: £288,310
Bang for your buck: If you dream of gently lapping water, then head for Tawila. It's made up of five residential islands set around an 18-acre lagoon. But there's no need to sacrifice the bright lights. This villa is still close to bars, restaurants and boutiques as well as the clubhouse and watersports centre.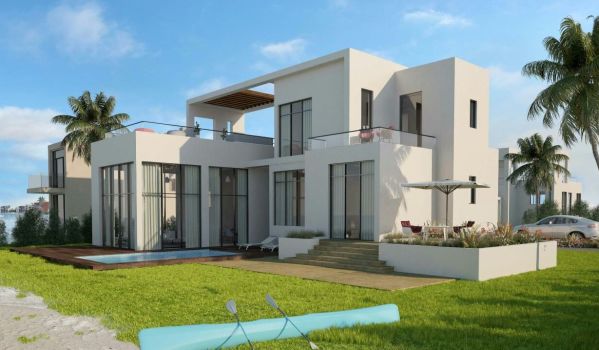 What: One-bedroom villa
Where: Levera, a 375-acre hotel and residential scheme on Grenada's relatively undeveloped north east coast.
How much?: £276,461
Bang for your buck: Hankering after a relatively off-the-beaten track escape? This luxury resort could tick the box. Once complete, it will include restaurants, bars, beach clubs and pools, all nestled among tropical vegetation. This particular villa is just a short walk from the long, sandy beach.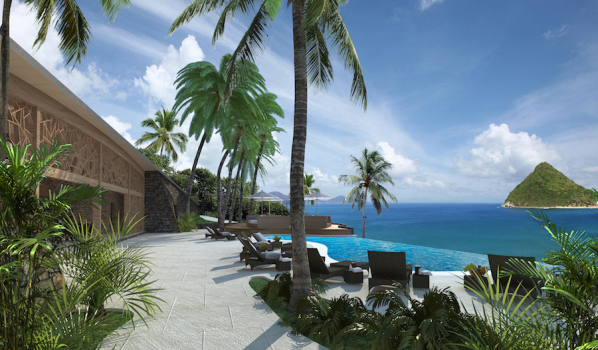 What: One-bedroom flat
Where: Ocean Legend, a small boutique development with 25 apartments and penthouses, on the beach at Tamarin village on the western coast of Mauritius.
How much?: £297,284
Bang for your buck: Enjoy views of the Indian Ocean and the South Mountains from this chic flat, located in one of two eco-friendly buildings. The beach is on your doorstep – and an 18-hole course and a surf hotspot are up the road.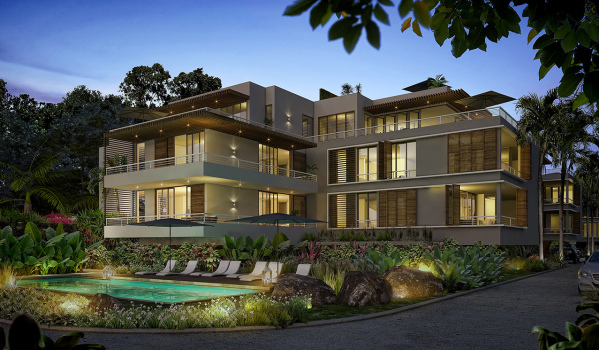 What: Three-bedroom villa
Where: A bijou development within a 20-minute drive of the ancient Medina of Marrakech, Morocco.
How much?: £314,625
Bang for your buck: Want to really escape it all? Try this peaceful countryside villa for size. Surrounded by unspoiled farmland and with spectacular views of the Atlas Mountains, it comes with a swimming pool and walled gardens. A sauna, spa and tennis court are also on tap.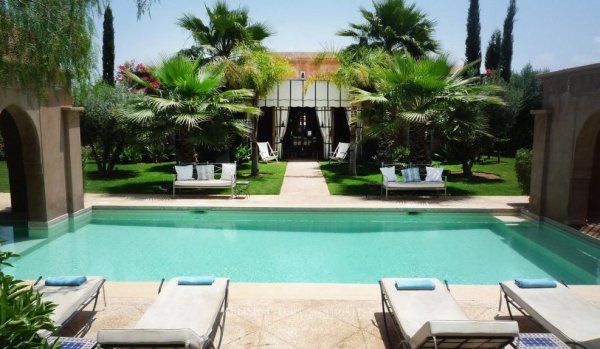 What: Six-bedroom house
Where: Pringle Bay, an unspoiled coastal village in South Africa's Western Cape.
How much?:
Bang for your buck: Tucked away in the riverbank, this Cape Cod-style home has one of the best positions in Pringle Bay. It features a deck with views of the beach and a private jetty large enough to host friends and family for sundowners.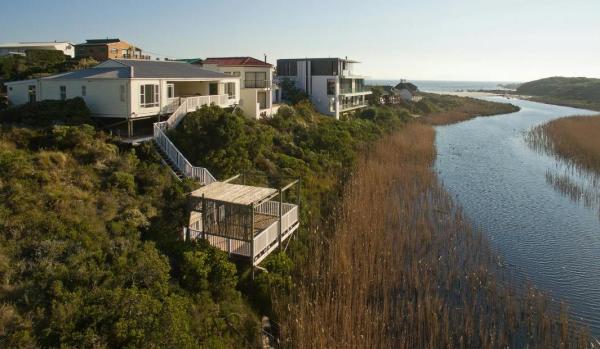 What: Three-bedroom flat
Where: Port El Kantaoui, a coastal tourist hub close to the city of Sousse in Tunisia.
How much?: £299,999
Bang for your buck: One of the nearest destinations for winter sun, this flat at Kantaoui Bay View will put you within spitting distance of a golf course and marina. It has an idyllic spot on a hillside plateau, offering sea views.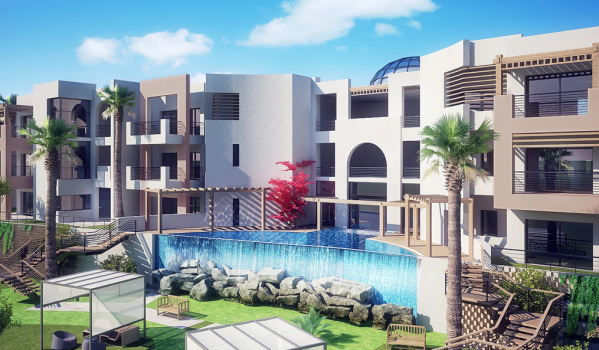 What: One-bedroom villa
Where: AKOYA Oxygen, a new development in Dubai.
How much?: £311,915
Bang for your buck: Dubbed 'Dubai's first green residential address', there's nothing subtle about this new community. There's a tropical rainforest housed within a sky dome and the Trump World Golf Club Dubai, with a championship course designed by Tiger Woods as well as a range of villas and hotel apartments.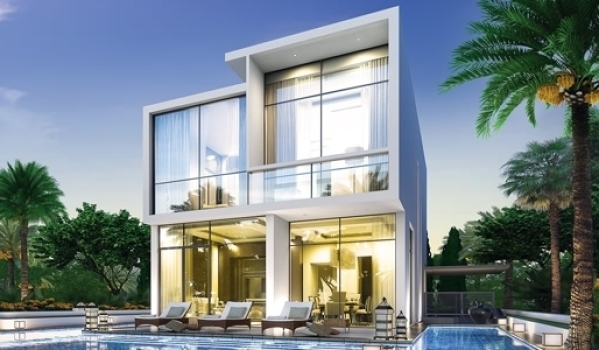 Which is your favourite property? Tell us by posting a comment below...