Thinking of becoming a landlord? You've picked an interesting year to do it. Here's our round-up of the key pros and cons.
Making a move into the world of property investment has always been a major decision. But these days, there's more to weigh up than ever. We've pitched four pros against four cons to help you decide.
PROS
1. Cheaper property
Waiting for the housing market to cool before making your buy-to-let debut this year? You might be in luck.
In the lead-up to the EU referendum the Chancellor, George Osborne predicted house prices would fall 10% by 2018 if the nation voted 'out'. And ratings agency Fitch went further forecasting falls of 25%.
'Out' is where we landed but just the uncertainty leading up to the vote meant the trend was already underway. Data we collected in April revealed that nearly a third (29%) of all properties on Zoopla had seen their asking prices reduced since first being listed. Find out where the biggest reductions were.
2. Lower mortgage rates
Whatever your view on Brexit, it's created cheaper mortgages. In August, the Bank of England announced a cut in interest rates from 0.5% down to a record low 0.25%. The move had been widely anticipated as a bid to mitigate weaker economic growth post the referendum.
Swap rates, on which fixed rate deals are priced, had already been falling in the lead-up to the referendum creating some of the cheapest residential home loans in history. David Hollingworth said this would translate into the buy-to-let sector.
That said, the Bank's Governor, Mark Carney has also warned homeowners to prepare for a 3% rate rise in the next few years – so now could be a good time to fix.
3. Less EU red tape
No longer being a part of the European Union could not only result in less red tape for new landlords – but even a reverse of existing EU legislation.
Russell Quirk, founder and CEO of eMoov.co.uk has launched a parliamentary petition to scrap Energy Performance Certificates (EPCs). He said:
"EPCs were forced upon us by an EU directive that – now that we have voted for Brexit – can be unwound. They are of no benefit to anyone and have created a bureaucratic burden on home sellers, landlords and estate agents.
"I have launched this national petition to get rid of EPCs and the unnecessary cost to the consumer of paying for them."
EPCs were first introduced as part of a EU Directive in 2007 and have been a legal requirement for landlords letting property since 2013. Each report costs around £65, putting the total annual bill for landlords and home sellers at an estimated £100m a year.
4. Potential deals on new-build
If there is now a slowdown in the housing market and developers end up with more homes than they can sell, new landlords could find themselves in a strong position to negotiate.
This is especially the case in central London where the rate of building has been particularly strong.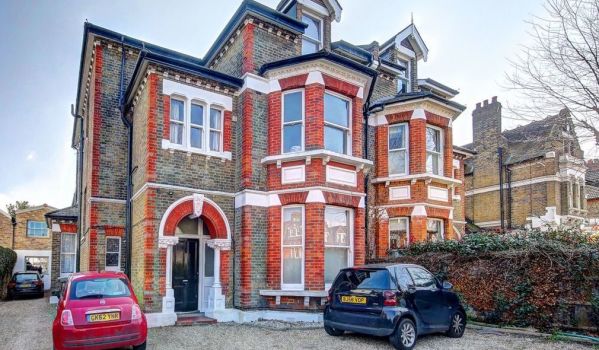 CONS
1. Less tenant demand
If Brexit results in tighter controls on migration, demand for rental property could wane. After all, immigrants are three times more likely to rent a home than UK nationals, according to official figures.
Lack of demand would also result in cheaper rents which new landlords will have to factor into their sums. And don't forget new Right to Rent rules which put the onus on landlords to check their tenants have the right to be in the UK.
2. Much bigger Stamp Duty bills
One thing that's not up for debate is the extra 3% that will now be slapped onto your Stamp Duty bill if you already own a home (anywhere in the world) and want to buy an additional investment property in the UK.
The rules apply to all sales that completed after 1 April 2016. And, unlike regular Stamp Duty, the extra 3% will be charged as a flat rate on the entire cost of the property – in other words an EXTRA £9,000 on a £300,000 home.
You can find all you need to know about the new 3% Stamp Duty rules in our dedicated Q&A, and even post a question in the comments section.
3. An end to profitable tax breaks
HMRC have also been turning the screws on landlords. Next year will see the start of a new cap on mortgage interest relief at the basic rate of 20%. This is opposed to up to 45% for higher earners. The cap will be phased in from April 2017 and, by April 2020, all landlords will be affected.
The standard 10% tax relief on 'wear and tear' costs for landlords letting furnished homes was already scrapped in April 2016.
Want to know more? Head over to Zoopla's buy-to-let guide
4. Harder to borrow
The cost of buy-to-let mortgage rates may be set to get cheaper this year, but there's a bigger sum that needs to stack up – the relationship between likely rental income on a property and the cost of monthly mortgage interest. This is known as a 'rent-to-interest' ratio.
To date, buy-to-let mortgage lenders have used typical rent-to-interest ratios of 125% (so your rental income would need to equate to 125% of your mortgage interest payments).
But, in a probe into the buy-to-let market, the Bank of England's Prudential Regulation Authority (PRA) has been recommending that lenders raise this ratio to prevent overheating.
"Some lenders have already moved to between 140% and 145% which will significantly reduce the amount landlords can borrow," said David Hollingworth.
He added that lower mortgage rates would not make any difference as lenders employ a different (higher) 'stress rate' for the purposes of the calculation.
Are you still interested in buy-to-let? Tell us by posting a comment below...