Nothing compares to getting stuck into a good book, so to coincide with World Book Day on 1 March, we've found six homes that will give you a novel experience.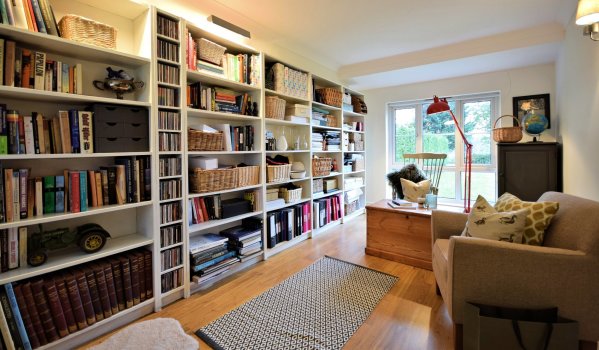 Having a personal library is a luxurious feature, and the double aspect one in this gorgeous detached house is part of the only home on our list for less than £1m. Shut yourself away and tackle some in-depth research at the desk or settle into the armchair for a more relaxing read.
Available via Sowerbys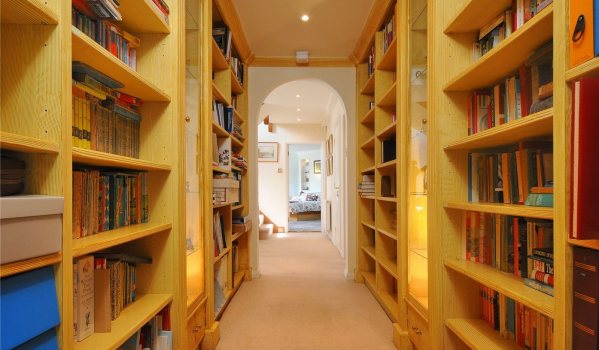 If you're looking for inspiration for creating your own library, then this one, which lines a hallway on the first floor of an enormous family home, could be perfect. Floor to ceiling shelves make full use of the space and the lighter wood colouring stops the hallway appearing cramped.
Available via Hamptons International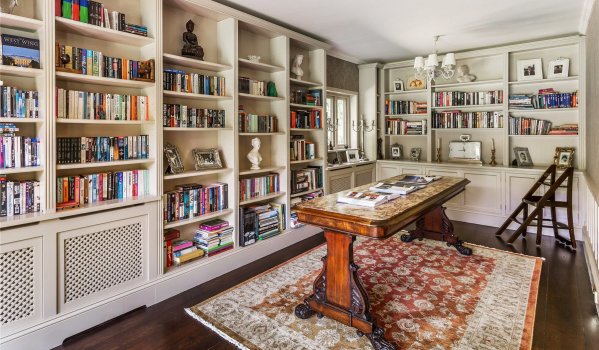 There's nothing dark and dusty about this bright and inviting library with stone coloured shelving. It's tucked away alongside the dining room in this stunning former shooting lodge, and while it's not cheap, the price has recently been reduced by £455,000.
Available via Seymours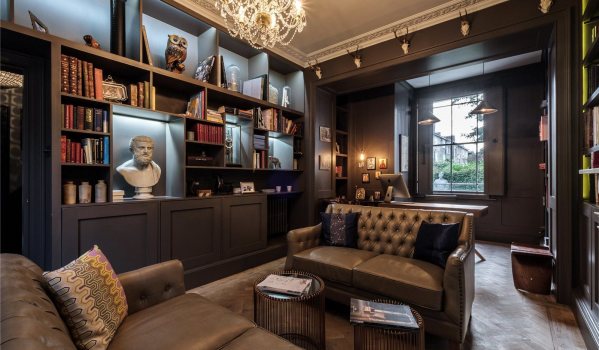 This late Georgian house has been given a chic makeover and that includes its stately library which has been painted in brooding charcoal. It is full of character, with ornate ceiling cornicing, window shutters and herringbone parquet flooring.
Available via Hamptons International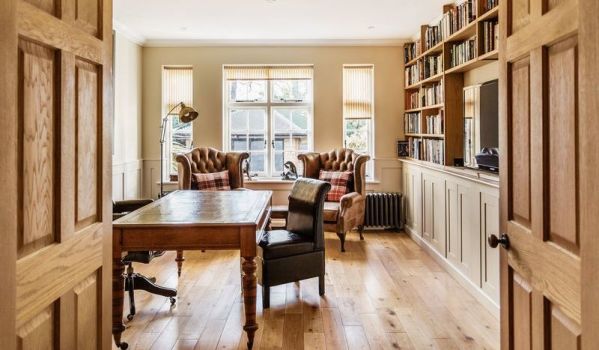 What better way to relax than grabbing a book and sinking into one of the winged armchairs in this pristine library and office? Light floods the room through its three windows, while the painted wood panels and a cast iron radiator give the space a timeless quality.
Available via ME Estate Agents
At almost £6m, this two-bedroom artist's studio doesn't come cheap, but it does contain a library that exudes class. The traditionally styled space sits in an alcove in the drawing room with a drinks cabinet tucked away in one of the cupboards - the perfect accompaniment to a heavy tome.
Available via Russell Simpson
You might also be interested in...