Every wine lover needs somewhere safe and secure to store their collection. And these wine cellars fit the bill perfectly.
Is your modest wine rack simply not cutting it? If you're a wine aficionado scouting for a new home, then these top 10 properties with their own wine cellars should be top of your list. Cheers!
Even the most avid wine collector would struggle to fill this sleek glass-fronted wine cellar, which has space for a whopping 600 bottles. Once you've selected your tipple for the evening, settle down to watch your favourite film in the home's dedicated media room.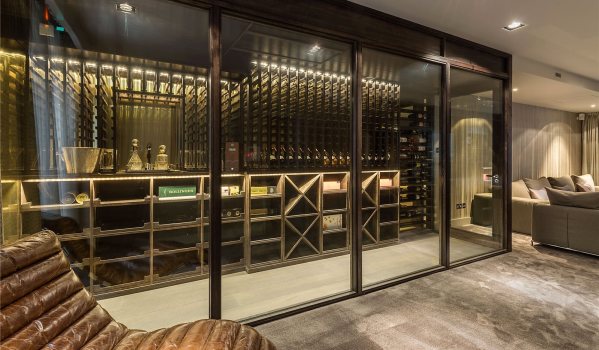 Available via Hamptons International
This Grade II-listed but thoroughly modern home offers an impressive wine cellar with exposed brickwork and a beamed ceiling. It includes tailor-made sliding shelves and an island in the centre of the room, which is great for leaning on.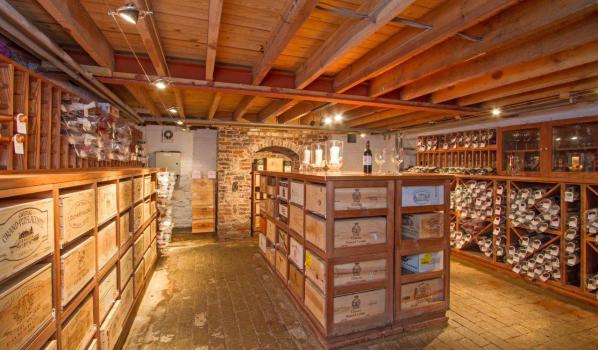 Available via Grantly
Keep your bottles stashed away in this purpose-built spiralling wine cellar, which is concealed below this Surrey home's ground floor study. If you keep yours this well-stocked, it should keep you going until way past Christmas.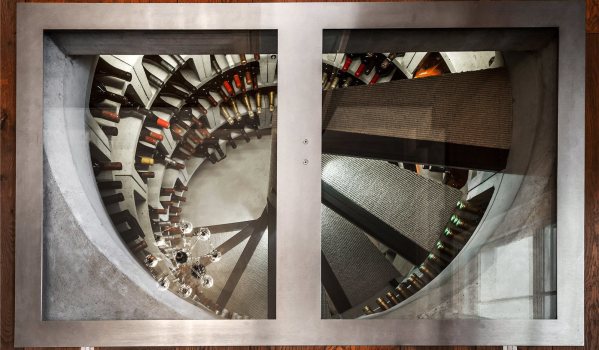 Available via Hamptons International
At 15 by 13 feet, the cavernous wine room of this beautifully-restored 1919 home is bigger than many bedrooms. And if you tire of wine in your own home, Denbies Wine Estate, which offers tours and tastings set within 265 acres of vineyards, is only half a mile up the road.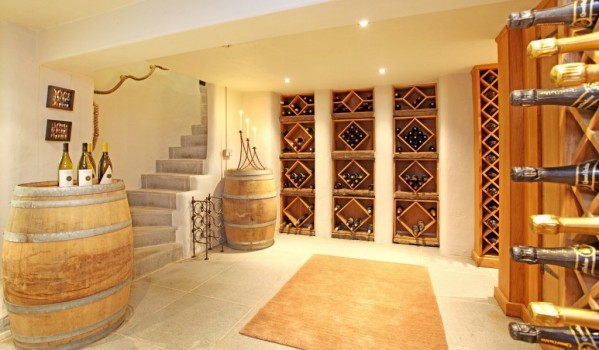 Available via Brown Residential
5. Four-bedroom house in De Beauvoir Square, London, for £2.5m
Tucked away on the lower ground floor of this early Victorian property in central London is a wine cellar that is better ventilated than the rest of the house, thanks to its independent air conditioning unit.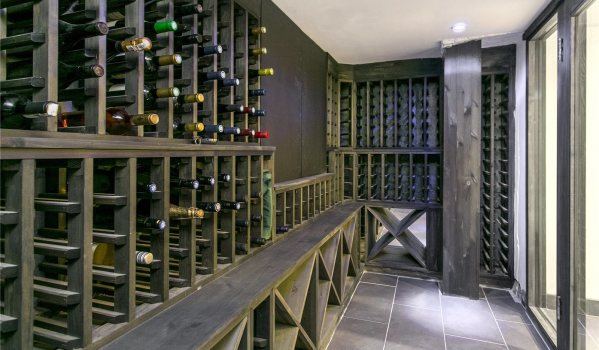 Available via Hamptons International
The wine cellar in this Victorian home in Plymouth is conveniently located between the TV room and games room, so you won't have to move far from the fun when you need to top up your tipple.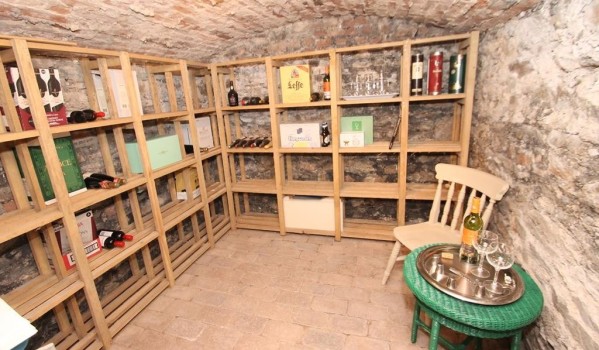 Available via Alan Cummings & Co
7. Six-bedroom detached house in La Ruette Des Touillets, Castel, Guernsey, for £12m
The vast wine cellar in this super-luxurious house in Guernsey is easily large enough to hold a party. Just be sure to take a 'before and after' stock check.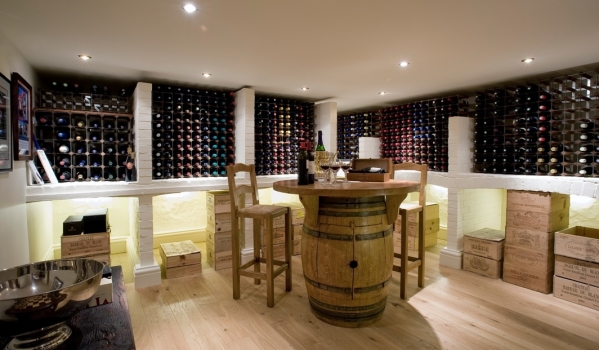 Available via Williams of Virginia Water
8. Four-bedroom detached house in Stoke Row Road, Kingwood Common, Oxfordshire, for £1.8m
This bold red fully-fitted and glazed wine cellar offers plenty of room for a growing collection. It comes with the added bonus of being climate controlled so you can rest easy knowing your wine is at the perfect temperature.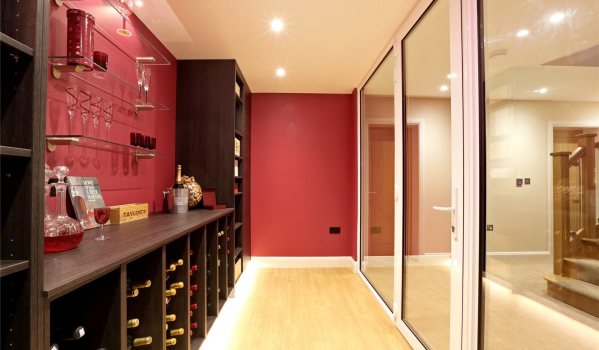 Available via Hamptons International
9. Four-bedroom property in Kensington Park Road, Notting Hill, London for £5.25m
This trendy Grade II-listed west London townhouse is brimming with cutting-edge design. But just off the stylish modern kitchen you'll find a more traditional brick wine cellar with unusual ceramic wine holders.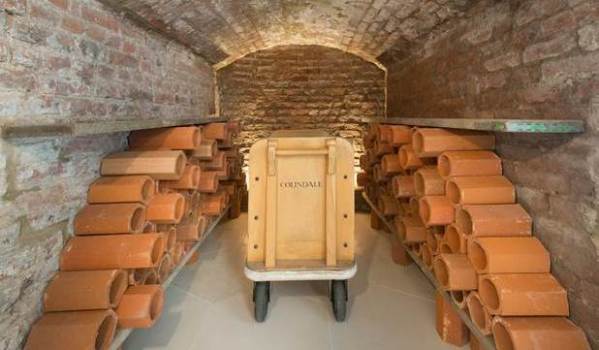 Available via Domus Nova
10. Six-bedroom detached house in Oxford Gardens, North Kensington, London, for £9.5m
Pick out a suitable bottle of vino from this bespoke wine cellar, pour a glass and head to the master bedroom's ensuite to enjoy it in the peace and quiet of the roll top bath.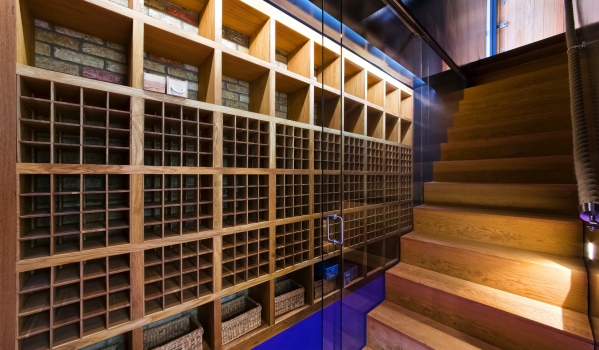 Available via John D Wood & Co.