Rudolph Road, Donkey Lane and Snow Hill are all fitting addresses at this time of year. But which festive street names across Britain fare best in terms of their property values?
The festive season is upon us, so to get into the spirit of things – and because we're Zoopla – we decided to look at average property values across Britain's most festively-named streets.
At the top of the (Christmas) tree, are roads with "Three Kings" in the name. At these Royal residences, just AVERAGE estimated values stand at a whopping £898,312.
Roads with "Dancer" or "Jesus" in the name ring in at second and third place, with estimated home values there averaging £788,879 and £731,203 respectively.
In fact, ALL of the festive-named streets in our top 10 are home to property that's worth considerably more than the national average of £325,575.
You can take a look at the full round-up here:
| | | |
| --- | --- | --- |
| Price ranking | Festive reference | Average house price estimate |
| 1 | THREE KINGS | £898,312 |
| 2 | DANCER | £788,879 |
| 3 | JESUS | £731,203 |
| 4 | DONKEY | £562,599 |
| 5 | CHRISTMAS | £466,141 |
| 6 | STAR | £423,621 |
| 7 | NOEL | £423,502 |
| 8 | RUDOLPH | £416,399 |
| 9 | SNOW | £411,977 |
| 10 | BOW | £373,767 |
Wish it could be Christmas every day? These 5 homes currently for sale on Zoopla come with perennially-festive addresses: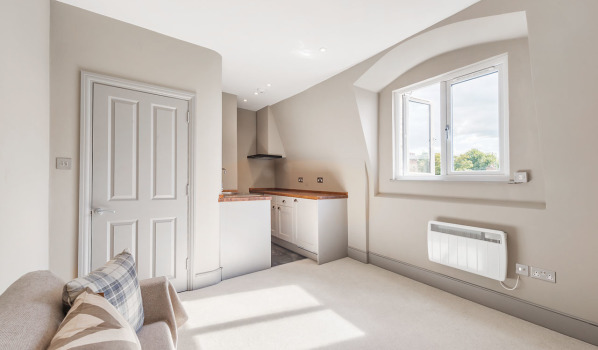 While there's not much room for Santa's reindeer to land on the roof of this one-bedroom top-floor flat, at least you'll have a completely refurbished south London pied-à-terre to call your own. Asking price stands at £535,000.
Available via Rawlings Property Consulting Ltd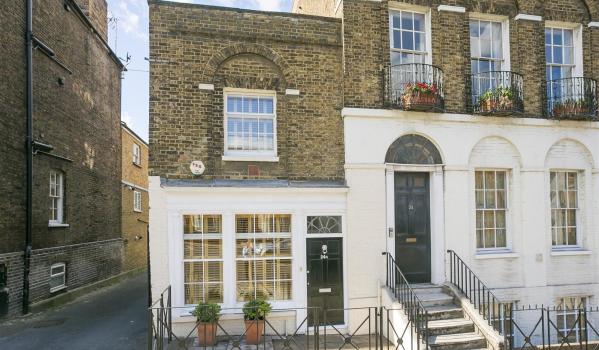 This Grade II-listed, Georgian home is a star in its own right. Semi-detached with three bedrooms and a thoroughly-modern interior, it also comes with quaint courtyard garden. Enjoy plenty of future Christmases here for £450,000.
Available via Ibbett Mosely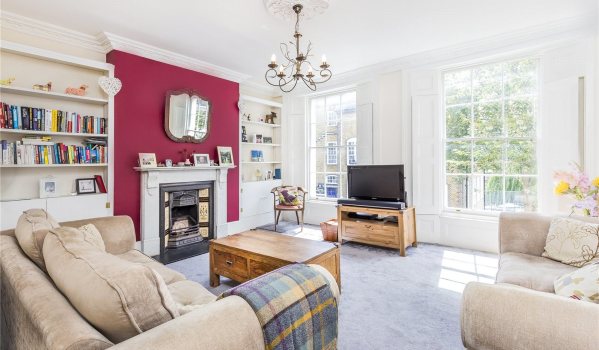 With its two beautiful fireplaces, Santa won't have any trouble delivering to this two-bedroom north London maisonette. You may need to ask for the cash instead though as it's on the market for £1m.
Available via Hamptons International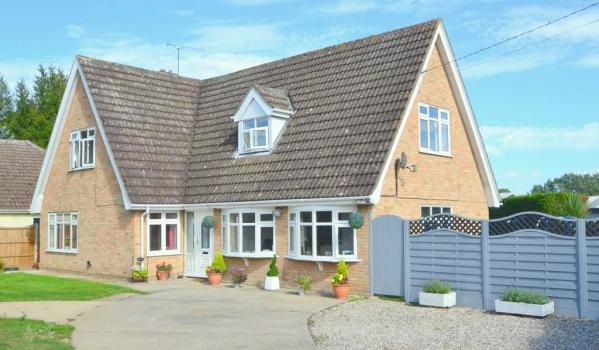 For £375,000, you can enjoy wintry weather all year round, as this four-bedroom detached house sits on none other than Snow Hill. The garden of this modern family home offers plenty of space for building snowmen, and has room for a hot tub to warm up in too.
Available via Bychoice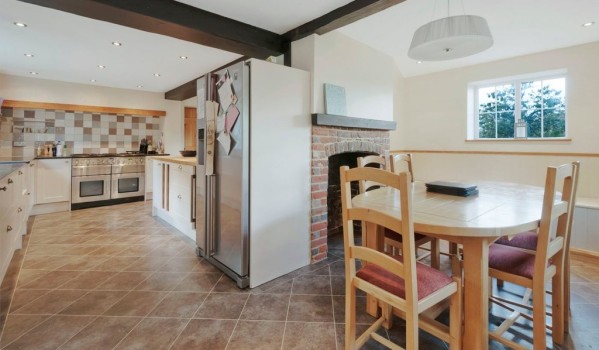 Wrapping up Christmas with a bow is this four-bedroom farmhouse in Maidstone, Kent. It looks traditional from the outside but its super-spacious inside has been given a contemporary makeover. Fine & Country are marketing the home for £800,000.
Available via Fine & Country