It's every film lover's dream come true – their very own home cinema. Here are some of the properties on the market that offer the big screen experience.
1. Six bedroom terraced house in Winchendon Road, Parsons Green, London, for £2,950,000
Up first is this sophisticated, yet petite home cinema, which proves you don't need a massive room to create a home cinema. The room contains a 120 inch full mood HD lit cinema, with Dolby surround sound that delivers a completely immersive experience.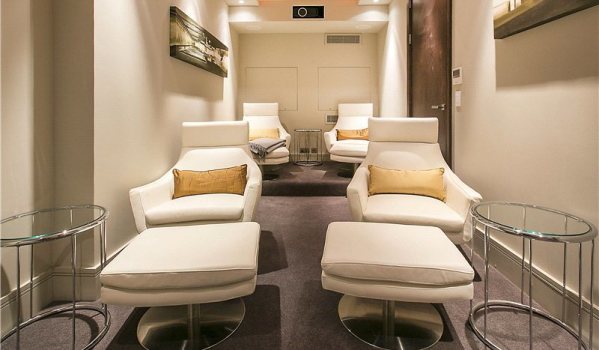 Available via Chestertons
This cinema room can be found in the detached garage of the property, which means that whacking the surround sound up as loud as possible won't annoy anyone. The room is kitted out with an 8ft 3D projector system, air conditioning, comfy cinema chairs and cinema lighting to set the scene.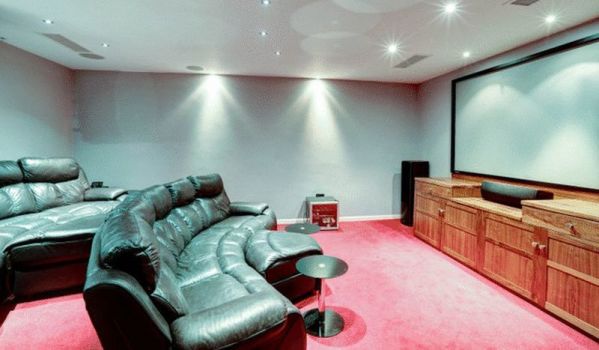 Available via Pymm & Co
3. Four bedroom detached house in Western Avenue, Branksome Park, Poole, Dorset, for £2,750,000
Up in the loft conversion of the property is this gorgeous cinema room that offers a luxurious and comfy feel. The huge corner sofa means that the whole family can snuggle up together to enjoy their favourite films.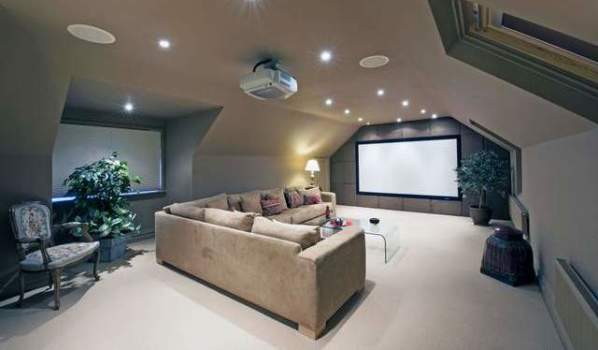 Available via Lloyds Property Group
4. Five bedroom detached house in Bulls Green, Datchworth, Hertfordshire, for £1,999,950
The cinema room in this property is part of a detached annex-leisure complex that also includes a gym, sauna, steam room and a Jacuzzi. Unusually for a home cinema, the room is bright and has more of a young family feel to it with its big squishy seats.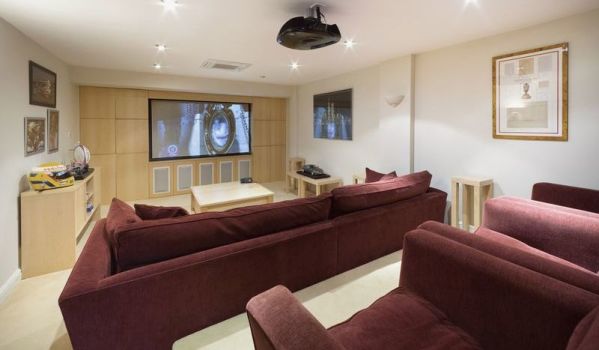 Available via Dreampad
There is plenty of space in this cinema room to accommodate friends and family for the ultimate movie night. The cinema is down in the basement of this luxurious new build house, and has state-of-the-art technology built in.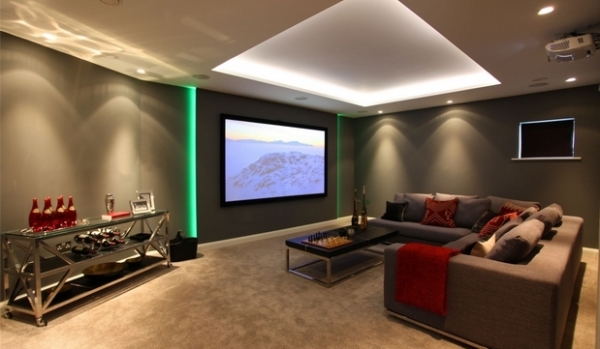 Available via Tailor Made Estate Agents & Lettings
Hold an most epic sleep over in this home cinema that has a humongous sofa for everyone to nestle into. Equipped with a 3.2m x 1.9m HD projector and a Blu-Ray player with eight speaker surround sound, this home cinema packs a real punch.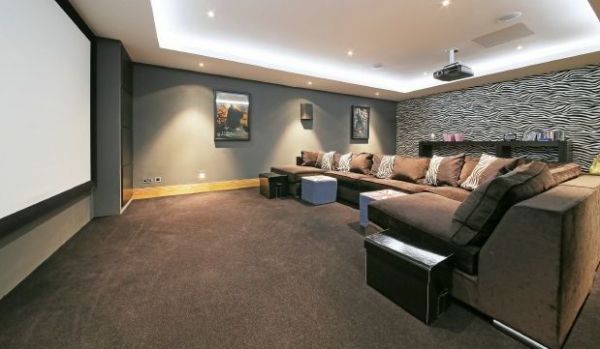 Available via Robsons
There's more to this cinema room than meets the eye, as there is the additional perk of a discretely hidden hardwood bar with granite worktops. The plush cinema room also contains a THX Screen Research cinema screen, a variety of seating options and leather panelled walls.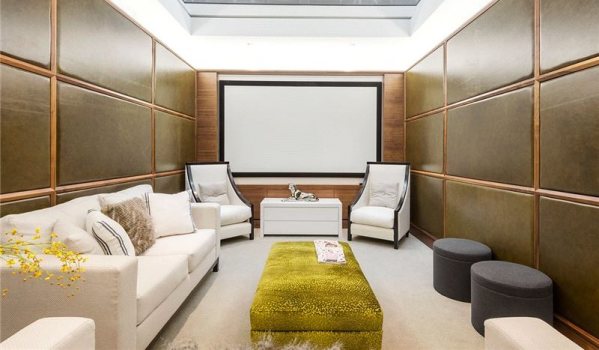 Available via John D Wood & Co
Curl up with your favourite film in this cosy cinema room - with the installation of a popcorn machine you could hideaway for hours. The room has a projector, fixed screen, under floor heating and a dimmer switch for the lighting to create the perfect mood.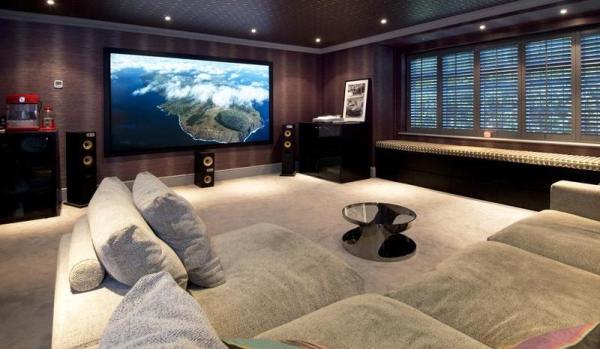 Available via John D Wood & Co
9. Nine bedroom detached house in Wilkins Green Lane, Hatfield, Hertfordshire, for £6,750,000
Children and the young-at-heart couldn't help but be excited by this huge state-of-the-art cinema that has the wow factor. The room comes in at whopping 452 sq ft, which is bigger than many one bedroom flats in London.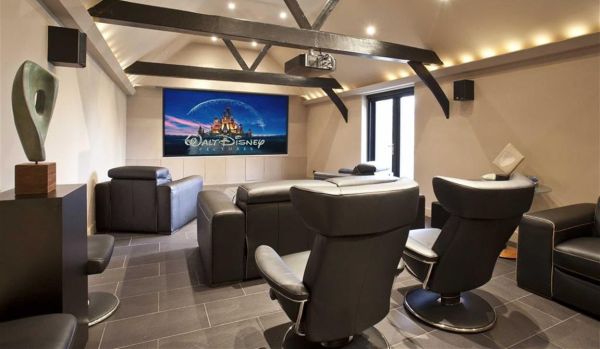 Available via Statons
Finally we have this impressive octagonal cinema room with a 9ft projection screen that is tucked away in the basement. There are also an abundance of comfy leather cinema chairs that create an authentic cinema feel.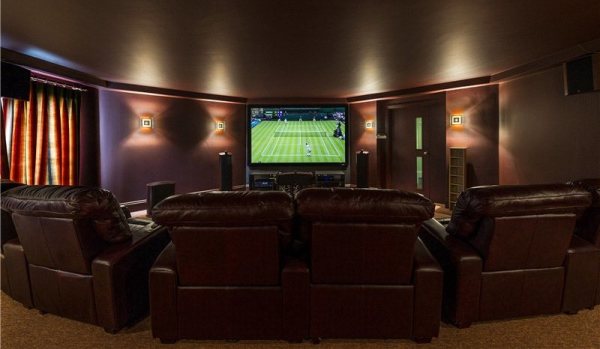 Available via Hamptons International