In celebration of the Brit Awards tonight, we take a look at some of the best music rooms money can buy.
1. Six bedroom detached house in Station Road, Styal, Wilmslow, Cheshire, for £1,875,000
Not many properties come with their own organ to play. This oak-framed full size instrument once lived in the BBC Recording Hall but now sits in a remarkable music room, which has space to spare for a grand piano.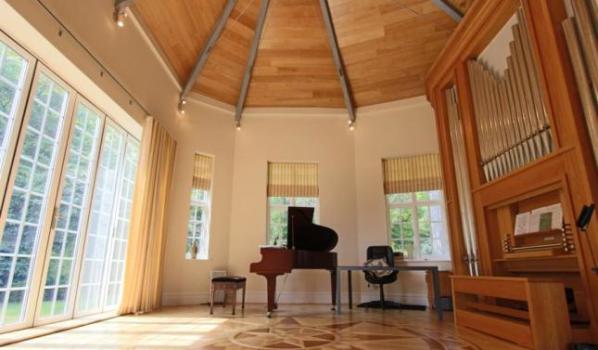 Available via Bridgfords
2. Seven bedroom detached house in Parklands Close, East Sheen, London, for £3,300,000
Belt out your favourite tunes while tinkling the ivories of the grand piano in this music room. It also has a double height ceiling, which makes it an ideal space for singing.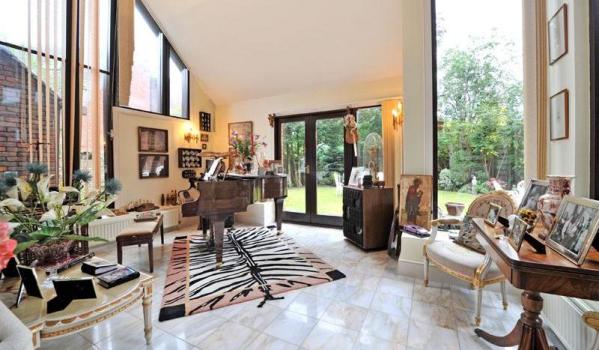 Available via Chestertons
This bright room is currently being used as a music room - perfect for the whole family to jam away in. There is also plenty of space for a substantial guitar collection and a piano.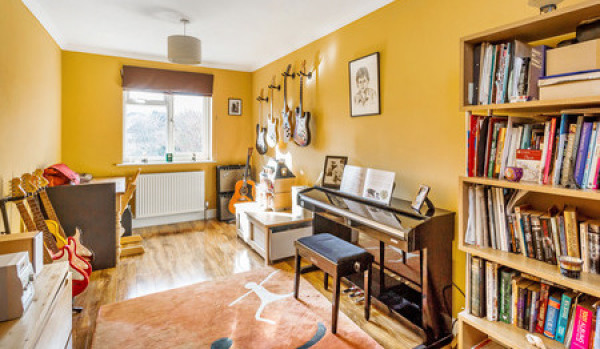 Available via Fine & Country
4. Five bedroom detached house in Coombe Park, Kingston Upon Thames, for £4,250,000
For those that need a minimalist music room with no clutter to distract them from their practice, this is perfect. The wallpaper printed with various instruments gives the room a fun but sophisticated timbre.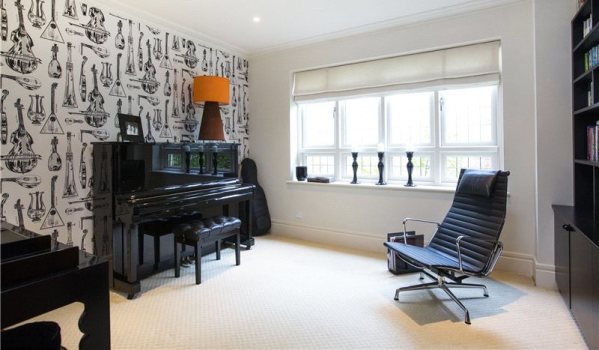 Available via Hamptons International
5. Five bedroom flat in Horsington House, Horsington, Templecombe, Somerset, for £850,000
Invite an audience to sit in this impressive music room as you flex your musical talents on the grand piano. The ornate domed ceiling, chandelier and glass-panelled French doors add an extra flourish of splendour to it.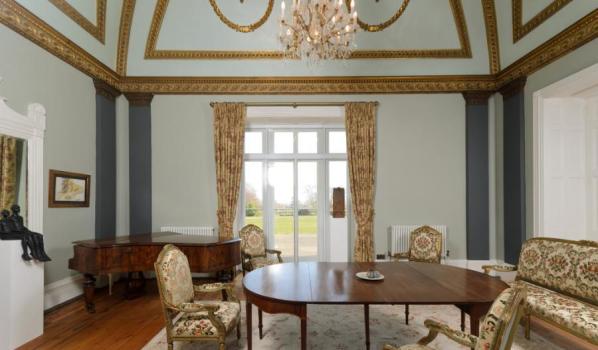 Available via John D Wood & Co
6. Seven bedroom detached house in Ullenhall, Henley-In-Arden, Warwickshire, for £5,400,000
Be inspired by the stunning views of the countryside from this second floor music room. There is also loads of space for busting out your best Phil Collins or Jimi Hendrix impression.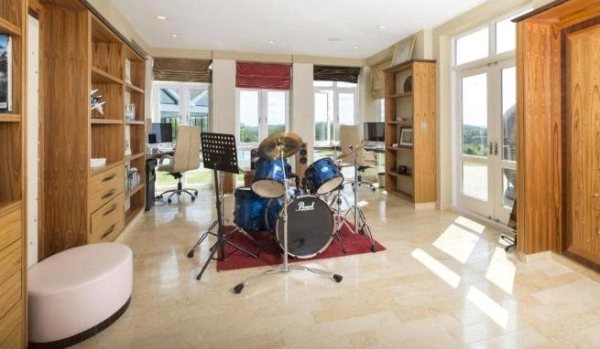 Available via Hamptons International
7. Five bedroom detached house in Piercing Hill, Theydon Bois, Epping, for £3,000,000
This classy and practical music room doubles up as an office. It is also ideal for multi-instrumentalists as it has space for a piano, guitars and a drum kit.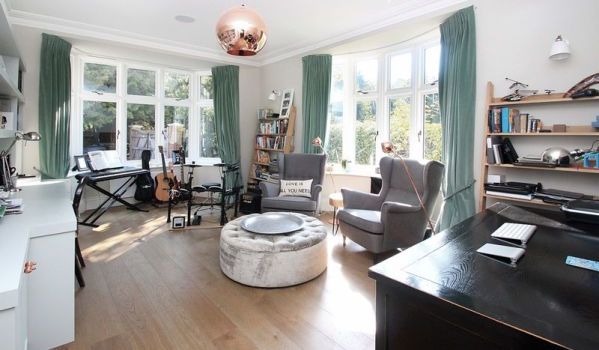 Available via Lawlors Property Services
8. Four bedroom detached house in Tonbridge Road, Hadlow, Tonbridge, Kent, for sale £1,350,000
Become the next Joanna Newsom and get practicing on the full size harp in this music room. If the harp is a bit too difficult to master, there is always the trusty grand piano.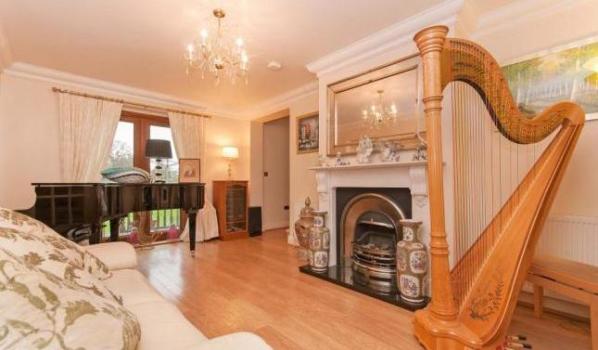 Available via Freeman Forman
9. Two bedroom flat Arkwright Road, Hampstead, for £950,000
For those more into songwriting and producing music, this studio is a dream come true. It is crammed full of key boards, computers, and synthesizers - there is even a soundproofed recording booth.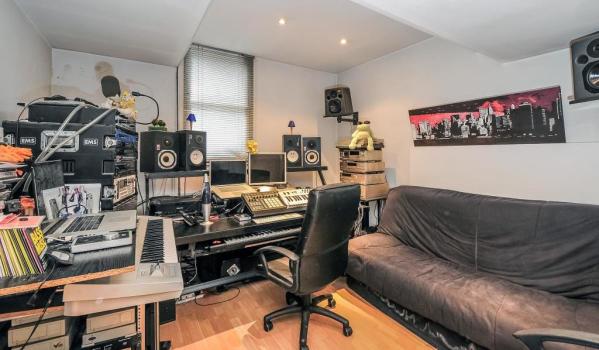 Available via Anscombe & Ringland
10. Four bedroom flat in Lancaster Gate, Kensington, London, for £24,000,000
Unleash your inner Alicia Keys at the grand piano in the striking entrance hall of this lavish London flat. While this is not technically a music room, the elegant chandelier and imposing staircase make it a magnificent room to play in.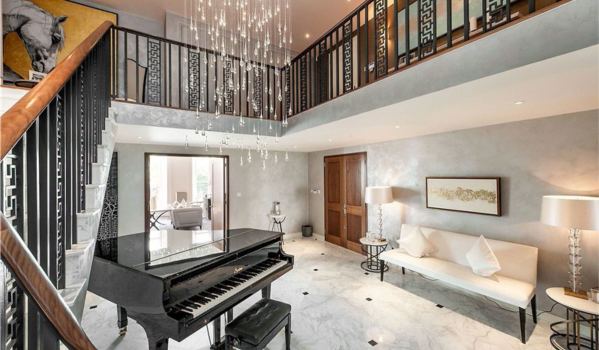 Available via Copperstones Ltd