London Fashion week is finally here. To celebrate, we take a look at every fashionista's dream property feature – the walk-in wardrobe.
1. Four bedroom detached house in Heath Rise, Whitmore Heath, Newcastle-Under-Lyme, for sale £1,695,000
Up first is this elegant walk-in wardrobe. The room is fitted with a range of bespoke handmade wardrobes and a dressing table – the perfect spot for preparing for a big night out on the town.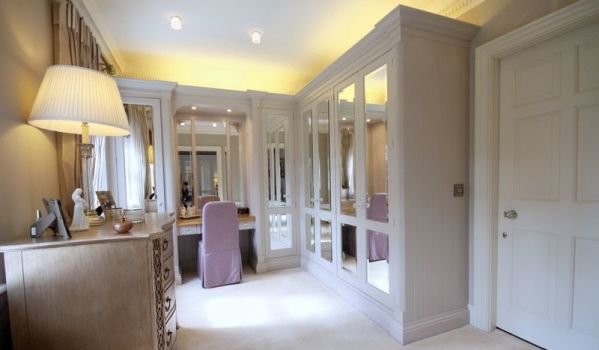 Available via James Du Pavey
2. Four bedroom flat for sale in Holland Park Road, London, for £9.5m
The master bedroom suite of this luxurious flat has a spectacular open plan bedroom, walk-through wardrobe and ensuite bathroom. The glitzy walk-through wardrobe is decked out with glossy-fronted cupboards and space to sit and do hair and make-up.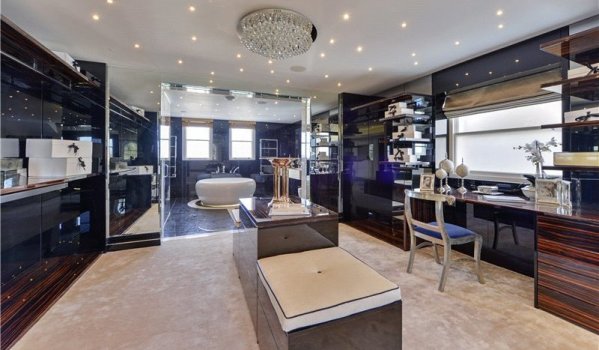 Available via John Taylor
There is no shortage of space for an impressive shirt collection in this huge walk-in wardrobe. It even has its own storage island, so there is no excuse for leaving socks and ties strewn across the bedroom.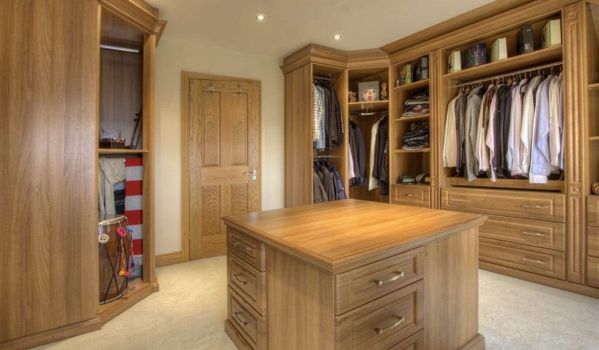 Available via Churchill Estates
4. Seven bedroom detached house in Bryn Hall Farm, Brassington Lane, Bradbourne, Ashbourne, Derbyshire, POA
Those with a penchant for thoroughly organised spaces will love this walk-in wardrobe. Every jacket, belt, shirt and shoe has it designated spot in this closet, which is flawlessly colour coordinated.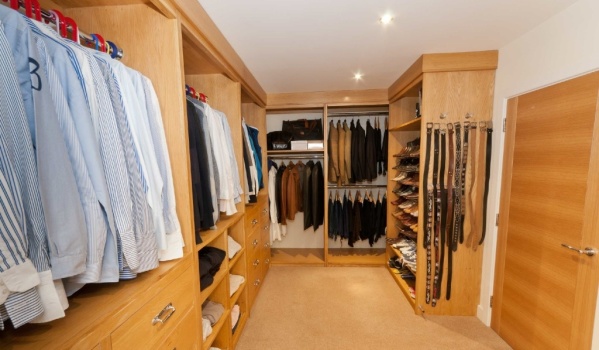 Available via Scargill Mann
5. Four bedroom duplex in Chiltern Street, Marylebone, London, for £25m
If shoe storage space is of the utmost importance, then look no further than this dark wood walk-in wardrobe. There is also loads of space for a massive collection of sunglasses and jewellery in the central island.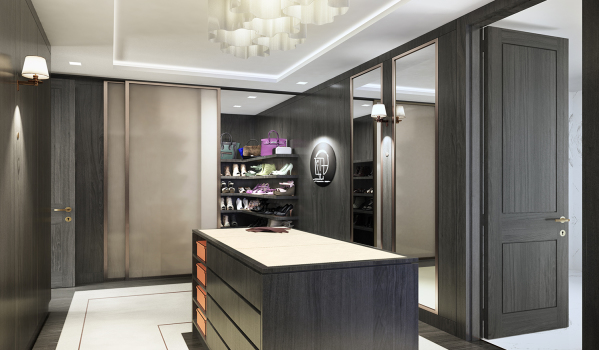 Available via Galliard Homes
6. Three bedroom townhouse in Ketley Park Road, Ketley, Telford, for £166,950
A walk-in wardrobe doesn't have to come in a house with a hefty price tag. This compact walk-in wardrobe also proves that there's no need for a massive room to create a stylish closet.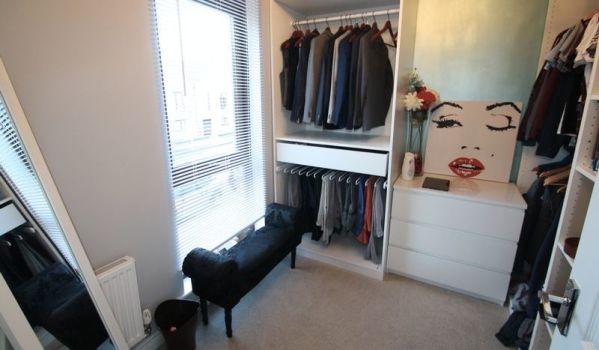 Available via Goodchilds
7. Five bedroom flat in Lennox Gardens, London for £25m
This bespoke walk-in wardrobe is the height of luxury living. There is a plethora of storage space and room for trying on an array of clothes in this brightly lit boudoir.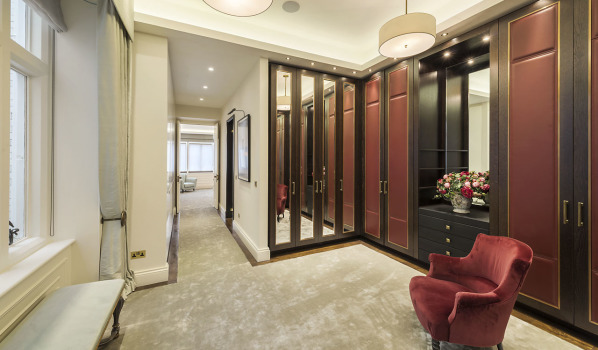 Available via Charles McDowell
8. Seven bedroom mews house in Reeves Mews, Mayfair, London, for sale £24m
If one walk-in wardrobe simply isn't enough, why not branch out and buy a property that has two? There is a variety of storage options in the women's dressing room, and plenty of hanging space in the men's in this home.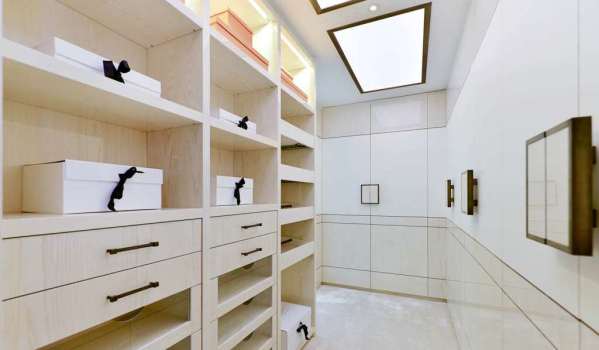 Available via Rokstone
9. Four bedroom detached house in Brewery Square, Clerkenwell, London, for £5,950,000
Admire all of your latest purchases in the massive mirror that sits in this immaculate walk-in wardrobe. The built-in cupboards provide lots of space for storing all the latest designer pieces.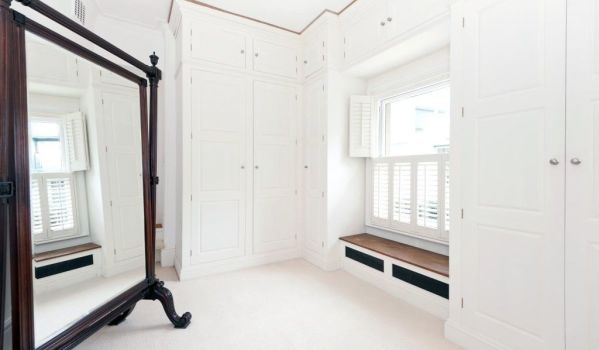 Available via UK Sotheby's International Realty