Google is our go-to for answers, and that includes questions about property. Here are some of the most bizarre auto-complete searches...
1. Search: My windows are...
Here it seems that people are struggling to grasp the science of condensation. If you're suffering from wet windows you need to ventilate your property as much as possible. Failing that, invest in a dehumidifier.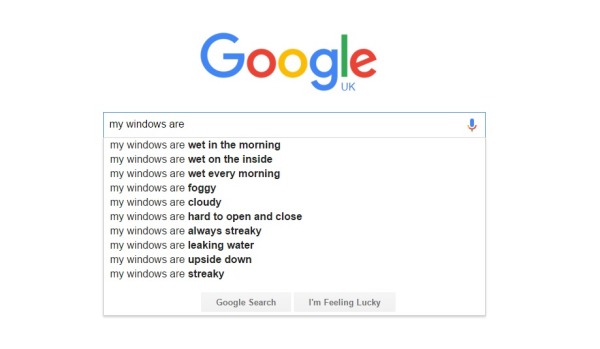 2. Search: Why does my house...
According to Google, lots of us are worried about smells in our homes, ranging from damp to fish and from onions to 'weed'. But there's also the more concerning, 'why does my house vibrate?' This could be due to nearby traffic, trains or building work.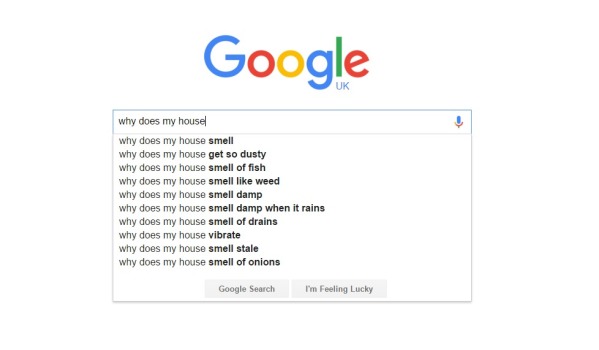 3. Search: Is my flat...
Confounding as it may seem, the supernatural features right at the at the top of this common search. If you are having trouble with the undead you can find out how to banish ghosts from your home here.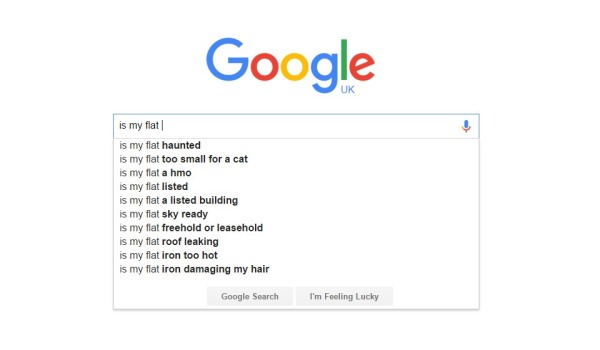 4. Search: Mortgages are...
The general consensus on mortgages is pretty negative, with terms 'stupid, slavery, bad and evil' all featuring in Google auto-searches. 'Mortgages are marvelous' is the exepction. And indeed they can be, so long as you know how they work and what you are doing.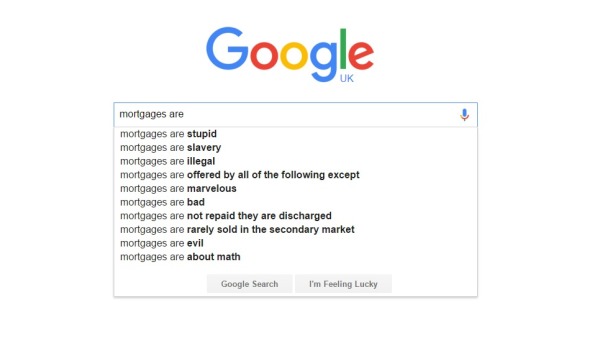 5. Search: My next door neighbour is...
This search threw up some interesting auto-completes but our favourite has to be, 'my next door neighbour is a dragon'. If you think your next door neighbour is a drug dealer or could be dead it's probably time to call the police.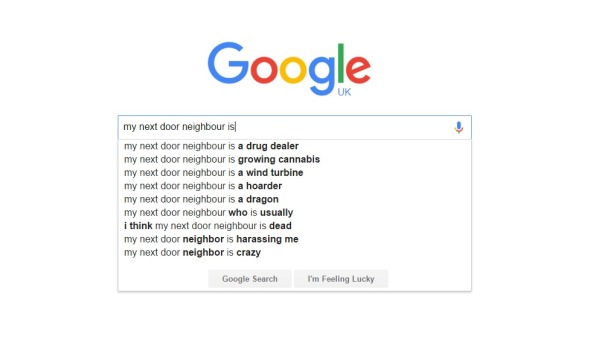 6. Search: Should my house...
The stand-out search here has to be, 'should my house have a lightning rod'. Chances are your home isn't going to be struck by lightning. If it is though, a lightning rod will safely discharge the electricity into the earth instead of having it pass through your home, frying your electrics. Buildings insurance will come in handy here.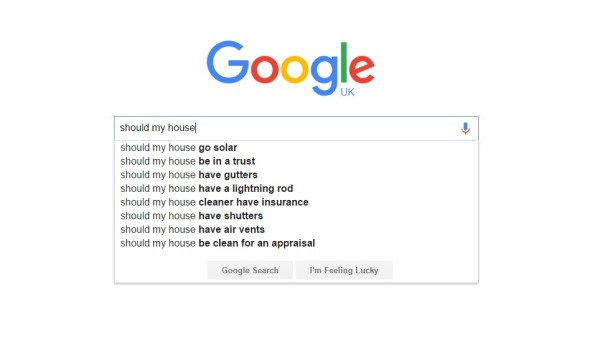 7. Search: Why is my house...
We found a real variety of auto-completes with this simple search, although our favourite has to be 'why is my house infested with flies'. At this point it might be time to get off your laptop and get on the phone to pest control.