You have bought your dream home and now the transformation begins. Enter onto the stage MagicPlan, the app that creates floor plans to help turn your ideas into a reality.
MagicPlan is the definitive app for new homeowners. Picture it. You have bought your new home and now you are envisaging with feverish excitement how it will look with all your furniture. MagicPlan will create instant indoor maps with accurate measurements, giving you a virtual view of what it could look like.

What is MagicPlan?
The app measures, draws and publishes floor plans by using photos of properties. You hold up your device, scan the dimensions of each room and MagicPlan creates an indoor map. The developer, Sensopia, claims that MagicPlan precision should be at least six inches.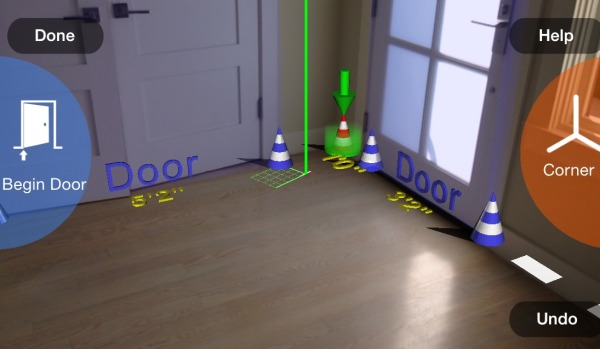 How much does MagicPlan cost?
Free. Sharing maps with another MagicPlan user is also free. However, there are extras that have to be paid for. These include exporting floor plans into different formats outside the device and using the app for commercial use.
What sort of device does it work on?
It works on Apple products (iPhone - it is optimised for iPhone 5, 6 and 6 Plus, iPad and iPod touch) as well as Google devices.
What is the company behind the app?
Sensopia was co-founded by entrepreneur Pierre Gaubil and Gilles Desforges, Jacques Gaubil, Pierre Pontevia and Francis Malka. The start-up is based in San Francisco.
How does MagicPlan work?
You need to capture each room to create an overall floor plan. You start off by entering the floor and type of room into the app. You must stand in the middle of the room so you can capture as many corners as possible. The app has an instructional video to get you started. You can then add doors and windows as well as equipment, such as fridges and ovens, into the plan by tapping on the screen. When you have finished capturing the room, MagicPlan computes the map.
When you edit your overall floor plan, you can create new rooms and add them in. Sensopia, the developer, recommends this approach for rooms such as corridors, toilets or cupboards.
You can connect your MagicPlan account to a Floorplanner account to create 3D views and exports.
MagicPlan also allows you to export your floor plan into a range of different formats, including PDF, JPG, DXF, HTML files - at an extra cost.
Is it user friendly?
There is no denying it - the app is tricky to get the knack of. It requires quite a bit of practice to use it effectively. The precision of the floor plan is related to how well you have followed the instructions. Sensopia suggests that users become familiar with the app after capturing up to four rooms. The average capture time will then be 30 seconds per room.
What is MagicPlan's top selling point?
The concept is a brilliant one. So once you have got a handle on how to use the app, you can do away with the (frustrating) need to get your measuring tape out and draw up sketchy floor plans on graph paper. Instead, you can focus on transforming the space into the comfortable and stylish home you've always wanted.
Are there any catches?
None that have struck us.