This is the definitive app if you want to find out which parts of your home will be bathed in sunshine and when.
No one likes a cold, dark room. So look no further than the Sun Seeker app, perfectly suited to house hunters and homeowners alike. This nifty tool shows you where and when the sun's rays will hit a property at any one time.

What is Sun Seeker?
Sun Seeker has a wealth of information about – you guessed it – the sun. It can show the sun and light exposure of any room in the home you own – or are looking to buy. For those who are green-fingered, it is also very handy for discovering the exposure of any location in the garden.
The app shows the sun's path, its winter and summer solstice paths and when it rises and sets though two main views: a flat compass and augmented reality camera overlay.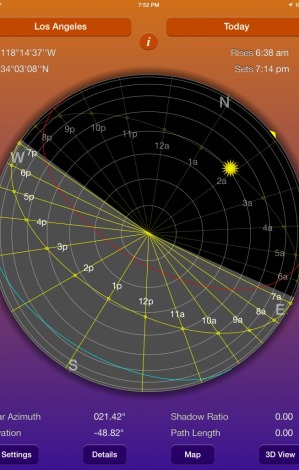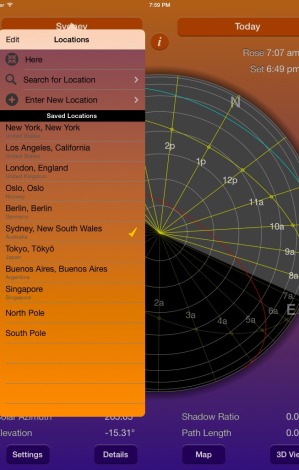 How much does Sun Seeker cost?
The 3D Augmented Reality Viewer is currently available for £7.99 for Apple devices and £3.99 for Google products.
What sort of device does it work on?
Both Apple and Google devices.
Who is the company behind the app?
The app was designed by Ajnaware Pty Ltd, a software development and innovation business located in Sydney, Australia. The company was founded by Graham Dawson in January 2008. One of the company's employees, believed to be Dawson, created the app when they were in the process of buying a property.
How does Sun Seeker work?
The app opens up in the flat compass view, which shows the path of the sun. But the real draw is when you switch to the augmented reality view. It overlays the sun's rays at any given time on the image you see through your camera lens. As you turn, tilt or move around, it continues to show where the sun will be throughout the day.
The app also has a useful interactive map to zoom into a particular property. It's other features include GPS and magnetometre to find the latest stats on the sunshine based on your location, and the ability to customise which information is displayed.
Is it user friendly?
Absolutely.
What is Sun Seeker's top selling point?
It has to be the simplicity in finding out where and when the sun will hit a property. It claims to work for any location worldwide. Other apps in the series include Moon and Wind Seekers and HyperAltimeter for altitude measurements.
Are there any catches?
Unlike many apps, it costs.