It's that time of year again. 'I'm A Celebrity...Get Me Out Of Here!' is back on our TV screens. Kim Woodburn, star of 'How clean is your house?', survived the camp in 2009.
Kim Woodburn, of course, made her name getting her hands dirty on Channel 4 show 'How clean is your house?'. To keep Woodburn and her co-presenter Aggie MacKenzie at bay, try GoFantastic, a new app from Britain's fastest growing domestic services provider.
GoFantastic is the first to feature in Zoopla's new series reviewing the very latest and essential apps for the home.

What is GoFantastic?
Rather than trawl the internet for recommendations, suppliers and quotes, GoFantastic promises to book the household chores that most people would prefer to avoid in just a (few) clicks. The app has been launched by Fantastic Services. It boasts of having an "expert, vetted, insured and guaranteed" team on hand to provide more than 40 different services for the home at competitive rates.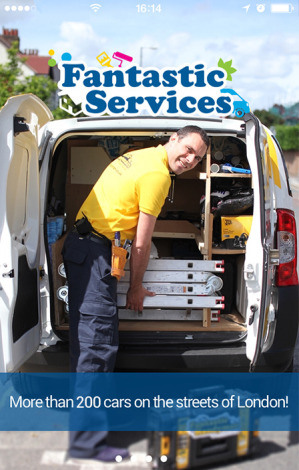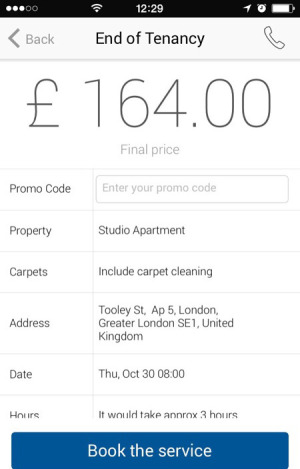 How much does GoFantastic cost?
Free
What sort of device does it work on?
iPhone and iPad
How does GoFantastic work?
GoFantastic offers cleaning, handymen, gardening, pest control, removals, rubbish removal and pet care services in a neat and clear list. Under each service tab, it allows you to choose a specific task, such as tree surgery. It then asks you to click on the size of your home or garden, address, and the date and time you need the job done. GoFantastic provides a quote and if you are happy, asks for confirmation.
You can set up an account which saves your key details to take the hassle out of repeat bookings. You can also arrange for regular bookings to be made automatically.
If you can't find what you are looking for or need help, the app offers live chat and 24 hour telephone support.
It is currently available in London and the south east. However, Fantastic is expanding and will be able to offer to other regions of Britain soon.
Is it user friendly?
GoFantastic's appeal is in its simplicity. It is easy to follow even for technophobes. It might not catch the eye of the more gadget-savvy app users though.
What is GoFantastic's top selling point?
Fantastic Services claims the first booking can take as little as 30 seconds. The truth is probably a little longer that, but not far off it.
Are there any catches?
Many of the services on offer appear to be available within working hours only, which restricts your options if you work away from home.
Who is the company behind the app?
Fantastic Services was founded in 2007. It is based in central London and now operates across Britain, Europe, Australia and North America. It works with more than 1,200 cleaners in this country.