Andy Carter runs a team of winners' advisors for the National Lottery, who support prize winners of £50,000 or more. We asked him what it's like for people who win £1m.
How many people win £1m every week?
"Six – four guaranteed £1m prizes with the EuroMillions Millionaire Maker and the Wednesday and Saturday £1m raffle prize. Obviously, this is in addition to big jackpots which can roll over from week to week. Last week it was £155m."
How do winners tend to find out?
"Around 80% of players buy their tickets in shops, so they've already checked their numbers. They then call the phone number on the back of the ticket.
"If they've played online, they'll get an email from us – although the winning sum isn't disclosed, so they'll still have to call. If they don't, we'll contact them."
What happens then?
"A National Lottery adviser will visit the winner's home in the next day or two to verify the ticket and numbers. The winner will need to produce two forms of photo ID and fill out some paperwork such as a claim form.
"Images and documents are all uploaded onto our system and vetted by head office who will then authorise payment. From the point of winning, prize money normally takes 48 hours to hit their bank account."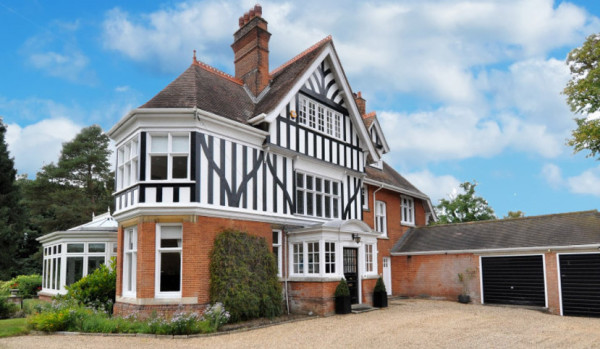 How about this one? A six-bedroom detached home in Ipswich, set in 2.5 acres, on the market for £1m
Are there any taxes or charges?
"Lottery wins are not taxed – the tax has already been taken at a rate of 12% on the cost of the ticket. There are no other charges so if you win £1m, you'll get £1m."
How do people react to winning £1m?
"Everyone is very different. Some people are jumping up and down and having a party by the time we arrive at their door. Others are very quiet, in deep shock and don't tell a soul."
Does anyone respond badly?
"No. But very occasionally – and it tends to be middle-aged men with a bit of bravado – winners play it down and pretend they are not at all fazed."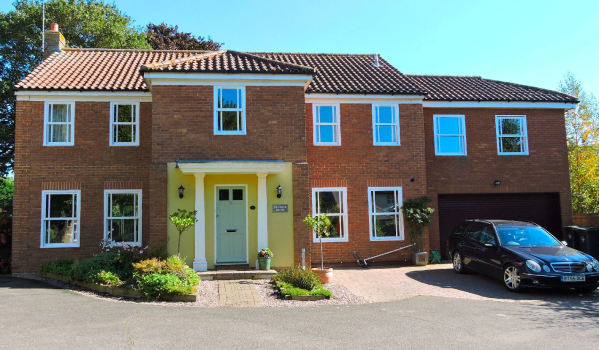 This £1m home in Felsted, Essex, comes with six bedrooms and a double garage
Where do winners want their money paid?
"Some just opt for their regular current account but others want it paid elsewhere so the staff in the local banking branch don't find out – especially where they live in small, close-knit communities.
"In this case, we refer them to the specialist representatives of the bank that deal with lottery winners – every bank has them. It means they can continue banking with say, HSBC or Halifax, but the funds will be invisible to the local branch staff.
"Around 70% of £1m winners opt for this route but that percentage grows as the prize money gets bigger."
What happens then?
"We make sure the winner has access to the appropriate experts should they want to use them. For example, lawyers, financial advisers and a concierge.
"But this is all tightly regulated and the winner won't be pressured or hassled. The onus will also be on them to contact the advisers as we don't pass on winners' details."
Is support like this important?
"Yes. Winning £1m is a life-changing event and it's important to think things through, move slowly and get a financial plan in place.
"It means people might avoid pitfalls such as being too quick to give money away to family and friends and ending up with nothing themselves. Or buying a big house only to find they can't afford to run it."
Is £1m a life-changing amount to win?

— Zoopla (@Zoopla) September 29, 2017
What do people do about their jobs?
"Hardly anyone says, 'I'm going to go and tell my boss to stick it!'. I've probably dealt with more people who say they are too busy to take time off that week to see me.
"Whether they continue working in the longer term depends on the amount they win. A million is perfect because it gives you options – reducing your working days, ditching the overtime, or taking some time out, for example.
"But many winners want to continue just as they are. It all depends on their age, situation and outlook.
"Even when people leave their jobs, they tend to work their notice period. Most people are overwhelmingly conscientious and level-headed."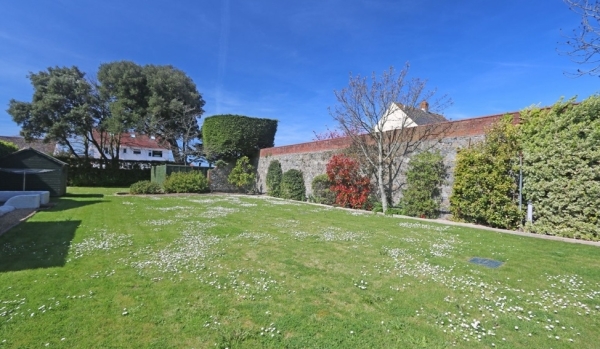 The enviable back garden of a £1m seven-bedroom detached home in Saint Sampson, Guernsey
What do people tend to do or buy with the money?
"We've all had those conversations; 'What would you do if you won the lottery?' but the reality tends to be different from our perceptions.
"Property is especially interesting. 'That house' they've always wanted suddenly becomes less desirable now they can afford it and there are other options to consider too.
"And people don't tend to move from a two-bedroom flat straight into a mansion. Many upsize in stages over a number of years. There's something quite British about not wanting to 'show off'."
Who are the biggest winners you've ever dealt with?
"Christine and Colin Weir from Largs, Ayrshire. The couple won £161m in 2011."
What has your job taught you?
"Money doesn't change people. It just changes their choices."
You might also be interested in...
What would be YOUR plans with a £1m win? Tell us by posting a comment below...