They're pawsome! Cats, dogs, horses and even the odd sheep are the unexpected stars of estate agents' property photos on Zoopla. Check out these charming posers.
When you look at Zoopla's website, you'd quite rightly expect thousands of photos of homes for sale or rent.
What you may not have banked on, however, is the army of cute family pets and other animals lurking among the shots, both inside and out.
Here's a look at some of our favourite animals that have been muscling in on estate agents' pictures.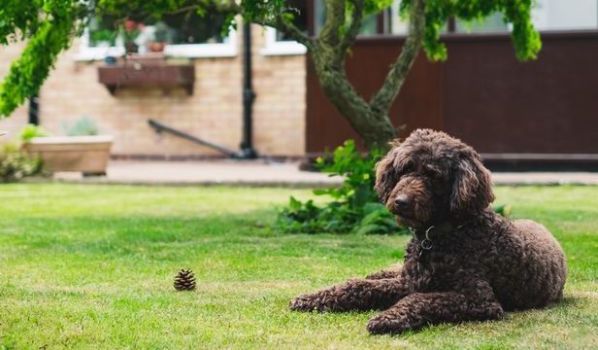 This Poodle-cross is so gorgeous, we're hoping it comes with the house!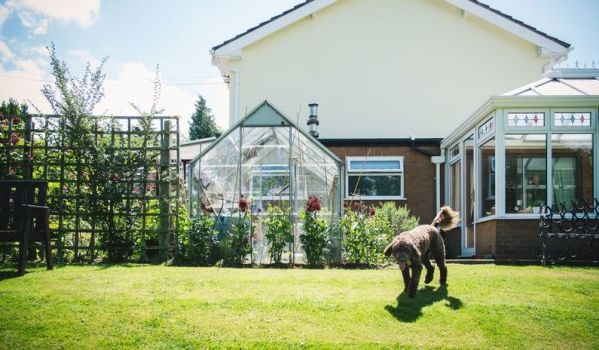 In fact, we're so smitten, here's another photo from the same property...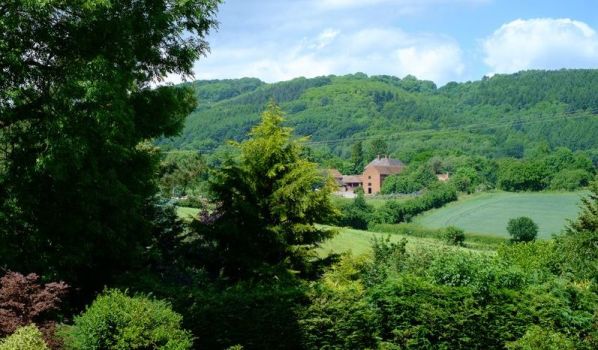 ...and pictured above are the views from the pooch's lovely £565,000 detached Worcester home.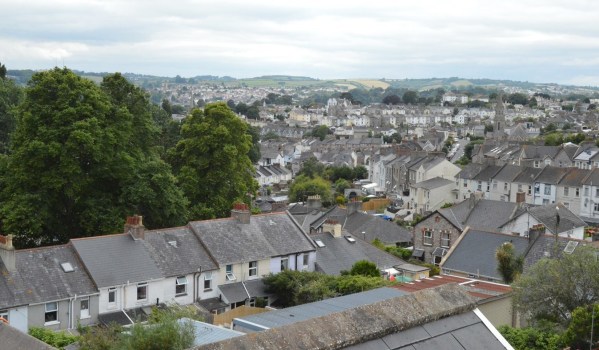 Nothing unusual about this photo, of a three-bedroom townhouse for sale in Torquay, with views out to the hills of Marldon and Dartmoor...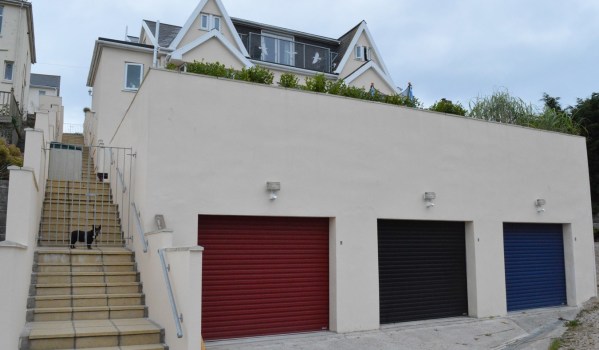 ...but at the back of the house, this dog is guarding its territory...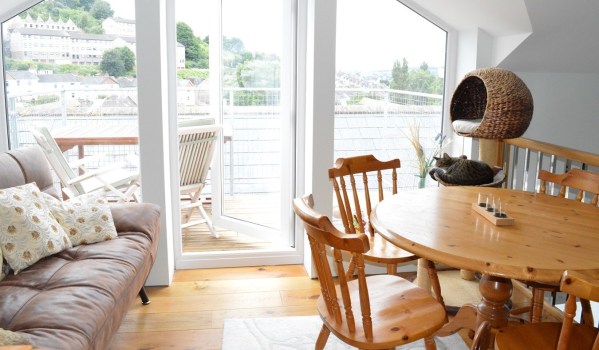 ...and inside is this very contented-looking cat, who appears to be ignoring its dedicated nearby basket.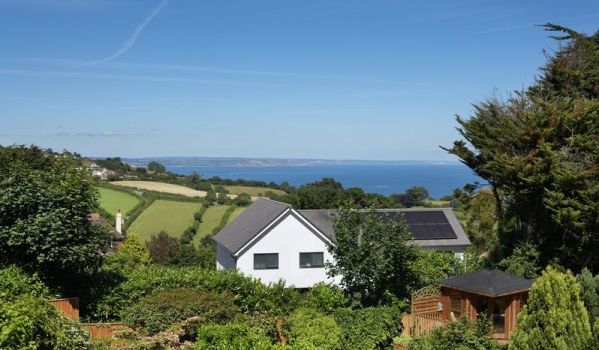 Here's another lovely home in Torquay. This one, for £700,000, offers fantastic views, six bedrooms and an annexe.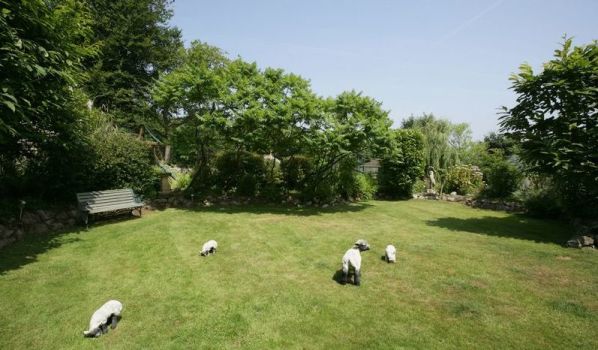 Something white and woolly, however, is lurking on the lawn.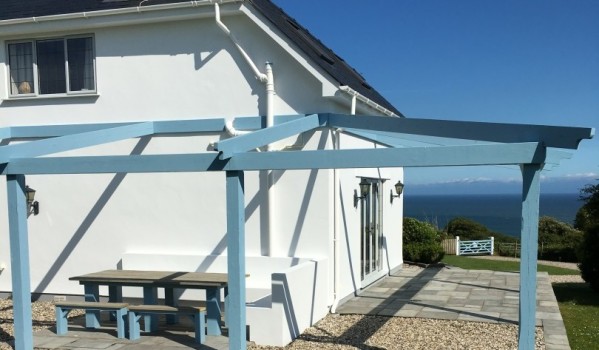 Animals and homes with views seem to go hand-in-hand on Zoopla. Take this stunning £1.2m four-bedroom pad in Swansea (above) which looks out over the Bristol Channel...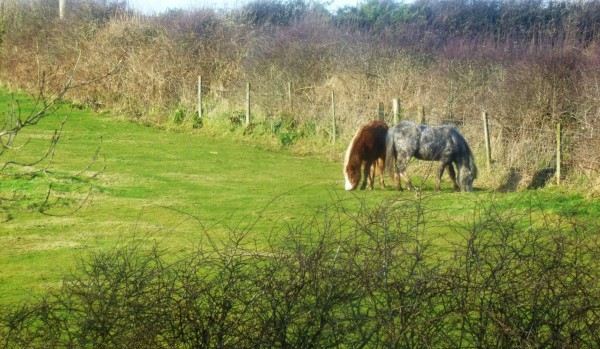 ...and these nearby grazing ponies.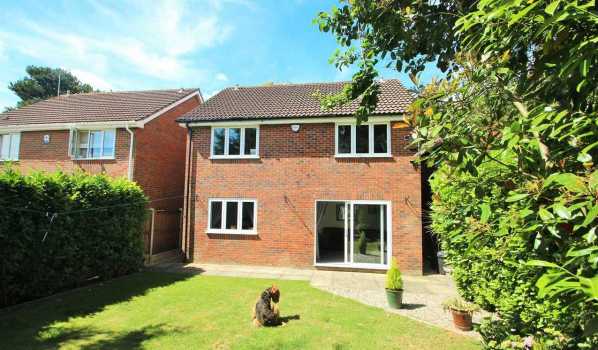 We're not sure whether this pooch is mid-scratch or contemplating whether to head indoors, to this detached £400,000 home in Colchester, Essex. Either way, he still looks cute!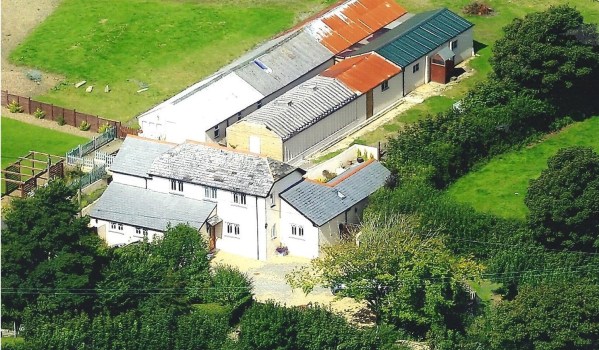 We love this aerial shot, of a five-bedroom home for sale in Bude, north Cornwall for £625,000...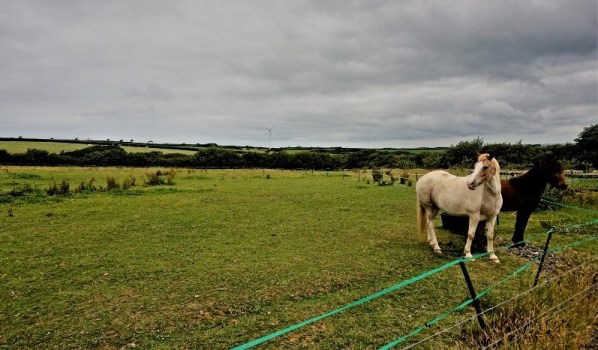 ...but these four-legged inhabitants grazing its five-acre grounds are equally lovely to look at.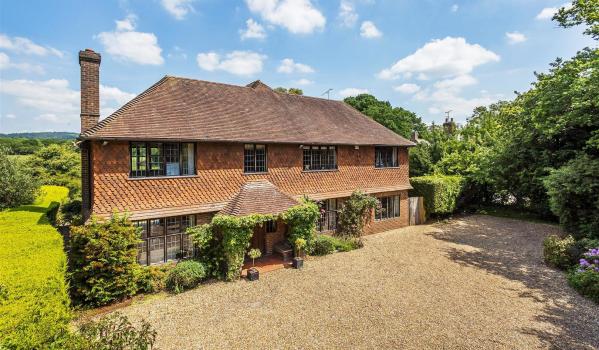 A gorgeous £1.25m home for sale in Cranleigh, just outside Guildford...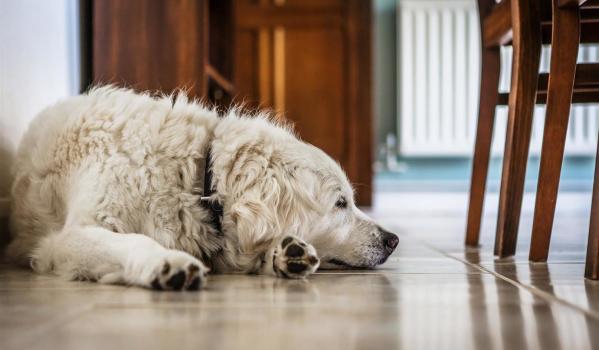 ...for a gorgeous old Golden Retriever!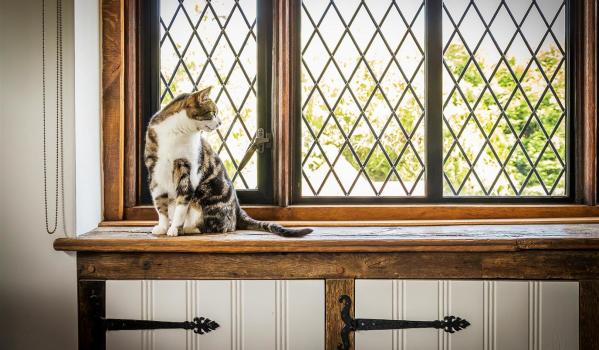 Surveying his six-acre estate in Farnham, Surrey is this regal looking cat...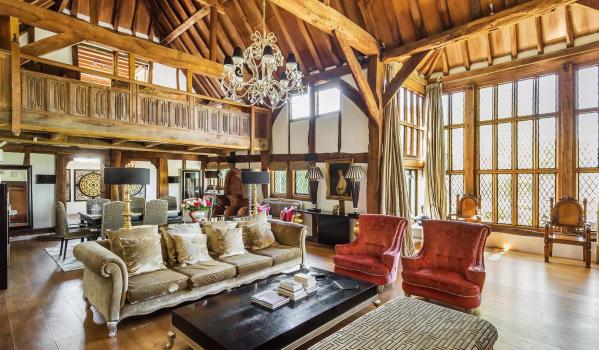 ...and the views inside its £2.5m period home are not bad either.
Should pets be out of sight when estate agents are taking photos of homes for sale? Tell us by posting a comment below...