Buying your first home any time soon? Give yourself the best chance with these 10 top tips.
1. Know what you can afford
First off, avoid setting yourself up for disappointment by getting your sums straight.
You'll need a deposit of at least 5% of the property price – but the more you can put down the lower rate you'll access on your mortgage.
You'll also need to raise enough money to cover your legal (solicitor) fees, surveys and moving costs.
There could also be stamp duty to budget for but, since November 2017 when the Chancellor delivered his last Budget, this is one cost you might be able to strike off the list.
So long you (and anyone you are buying with) has never owned or part-owned a place in any part of the world, the first £300,000 will now be exempt from stamp duty, up to a maximum value of £500,000.
Find out here if you could qualify for the stamp duty break.
Most important of all however, is qualifying for a mortgage. Success will depend on a combination of your deposit, salary (or combined salaries if you're buying with someone else), outstanding debts and your credit score.
Get an idea of what you could borrow with Zoopla partner Trussle's affordability checker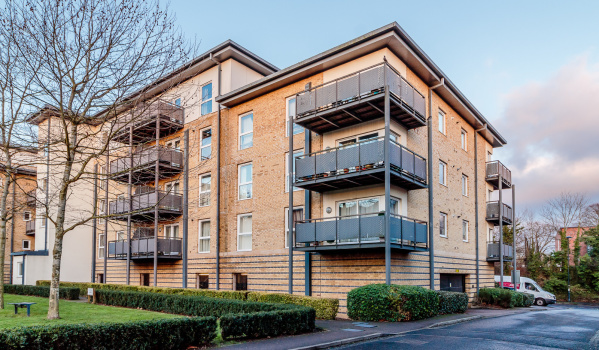 2. Check out Government schemes
Sums not quite stacking up? The Government offers a whole host of schemes to help first-time buyers, ranging from Shared Ownership to Help to Buy. You can find out more about them with our Government homebuying schemes guide.
3. Secure a mortgage agreement in principle
One you've been offered a loan from a bank or building society, get an agreement in principle. This document is free and demonstrates to sellers and estate agents that you're a serious contender.
How do you find the right mortgage deal?
Check you're getting the cheapest one by comparing deals and calculating the monthly cost or by talking to a fee-free mortgage broker. You can compare thousands of mortgages for first time buyers, moving home or remortgaging with Zoopla's partner money.co.uk
4. Do some serious homework
Now your budget is established, you can search for homes you can know you can afford. But preparation is key and, as ever, start with location. It sounds obvious but it's the single most important factor as it's the one that can't be changed.
In terms of the property itself, think very carefully about your requirements and narrow them down to must-haves and nice-to-haves. List these down, remain focused on them and your search will be a whole lot easier.
5. Be clever in your online searches
Now get online and start your property search. In addition to the basic price, property type and number of bedrooms, you can refine your search using keywords – outhouse or parking for example. Use tools available such as map search and travel times to specific locations. Find out more about these and other tools on Zoopla.
6. Get local estate agents on your side
Estate agents are the gatekeepers to early information on properties, so meet as many as you can face-to-face by dropping into local offices. Building a rapport could mean you find out about crucial developments before other potential buyers.
Communicate clear ideas of what you are looking for and stress you are a first-time buyer with a mortgage agreed and can be flexible on move dates.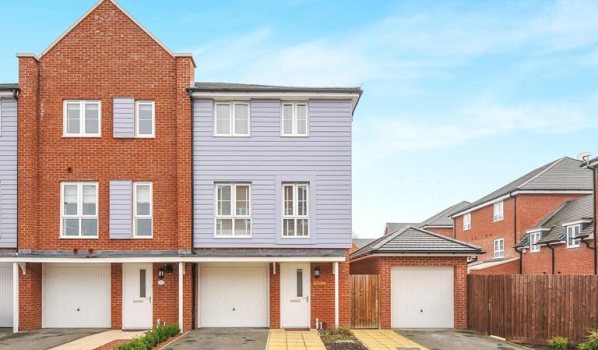 7. Get the most out of property viewings
Take your own photographs and use a compass to find out what direction the property or garden faces – south facing is most popular. Take stock of the natural light levels versus the time of day, check for cracks in walls and keep a keen nose for the smell of damp.
Outside the property, look for leaks or bad guttering. Note how busy the road is, what the parking's like and the condition of neighbouring homes.
Ask direct questions on viewing, such as if there have been any major works or extensions to the property. And make notes as when you've been on several viewings, it's easy to get mixed up.
8. Cross-reference nearby sold prices
Once you've found a property you want to make an offer on check the asking price against that of other homes that have recently sold in the local area. Just punch in the address on Zoopla's house price tool.
And, while it can help to calculate a cost in '£s per sq-ft' of property, remember this is only a rule of thumb. After all, the calculation alone won't factor in the home's condition, direction of the garden, view, parking etc.
9. Negotiate
It's still always worth negotiating on the price – as a first-time buyer with nothing to sell, you're in a strong position.
10. Get ready to go!
Once your offer has been accepted, it's all stations go. Use Zoopla's new Move Planner to help organise your move from now, until you get the keys and move in.
You might also be interested in...
Any other first-hand tips for buying your first property? Share them by posting a comment below...