Thinking of buying a house or flat with the Government's Help to Buy scheme? Make sure you do your own due diligence with these five checks.
According to the latest Ministry of Housing figures, 210,964 homes have been bought using Help to Buy Equity Loan since its launch in 2013.
Quick recap on how it works
The scheme – which runs until March 31, 2021 – offers buyers with a 5% deposit, a government loan of up to 20% of the property value, or up to 40% in London, that is interest-free for the first five years.
Buyers then apply for a Help to Buy mortgage for the remaining 75% from a participating lender.
When you come to sell your Help to Buy property, you'll need to pay the government its loan back at 20% of the prevailing property value, whether that's higher or lower. (If you don't sell, you'll have to repay the loan after 25 years.)
Help to Buy is only available on new-build homes.
As it's a scheme to boost affordability, Help to Buy is most popular among first-time buyers – they accounted for 81% of all purchases under the scheme. But it can be used by home-movers too.
Here are five crucial checks to make before entering into Help to Buy.
1. The price you are paying
New-build homes tend to be sold at a premium. Industry estimates put this at around 16% and for Help to Buy homes, it can be more.
Always compare what else is available in the area you want to buy – including homes not offered under the scheme.
With some hard negotiating, no premium to pay and a bit of luck, you may find you can afford to buy without government support using a standard 95% mortgage deal.
If you are a first-time buyer, remember the first £300,000 of the property purchase price is free from stamp duty on homes worth up to £500,000.
2. What you can and can't do in the property
While you will own your Help to Buy home and only your name/s will be on the property deeds, the government retains an equity share.
This means, if you want to make major changes – such as building a conservatory or loft conversion – or you plan to rent your home out in the future, you must first seek permission from the Help to Buy 'post-completion' agent, a third party company called Target Services Limited.
This is still necessary even if the property is freehold.
Find out what is and, is not, permitted before you venture too far down the purchase path.
3. The terms of the lease – if leasehold
Around 25% of all Help to Buy properties bought in England are leasehold, rising to more than 80% in London.
But if you are buying a Help to Buy property with a lease, have your wits about you.
In some cases, the freehold – often owned by the developer – can be 'sold off' to an investment company as soon as the development is complete or in, say, a 12-month time frame – without reference to leaseholders.
This can leave leaseholders at the mercy of unfavourable terms, such as unregulated rises in service charges, restrictions on building work and forbidding pets.
The unscrupulous practice is mainly confined to leasehold houses, which account for around 10% of all 175, 469 houses bought under Help to Buy.
If your Help to Buy home is in a block of flats the freeholder – or 'landlord' – is usually bound by Right of Refusal laws, which means the freehold must be offered to the tenants first.
In 2018 the Government launched a consultation on banning the sale of new-build leasehold houses but it is yet to become law. Sales of leasehold houses will also continue under Help to Buy until the current scheme ends in March 2021.
For more information and free, impartial telephone advice, contact the Leasehold Advisory Service.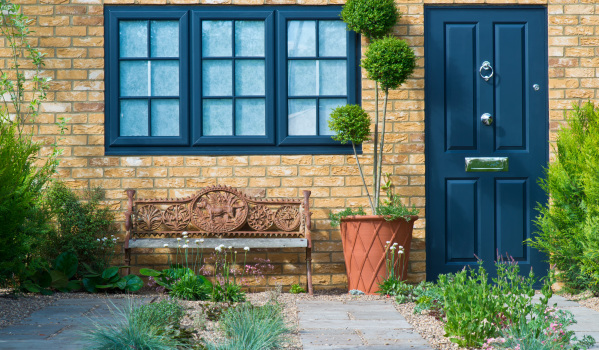 4. What the equity loan repayments will be after 5 years
The Government's Help to Buy loan is only fee-free for the first five years (although if you are buying in Scotland, where the loan is capped at 15%, it remains fee-free indefinitely).
In year six, you will pay a fee of 1.75%. But the rate then rises every year by the RPI (retail prices index) measure of inflation plus 1%, until the loan is paid off.
RPI is the higher of the two measures of inflation – for the 12 months to March it stood at 2.4% – and with loans of up to £120,000 available (20% on the maximum £600,000 Help to Buy purchase price in England) repayments could be bigger than you thought.
Do your sums first, bearing in mind that – because you have not paid off any capital – the debt will be the same as you started out with.
Find out more about what happens when you have to pay your equity loan back.
5. You're not being too hasty
Having undergone various extensions, the current Help to Buy scheme closes on March 31, 2021 – in less than two years' time.
But it will be replaced with another scheme which will run for a further two years, so don't feel pressured if you're not quite ready to buy.
The new scheme, however, will be available exclusively to first-time buyers and price caps on property (currently £600,000 in England; £300,000 in Wales and £200,000 in Scotland) will be set according to region.
You may also be interested in…
Are there any checks we've missed? Tell us by posting a comment below...