What kind of questions crop up most from first-time buyers? We asked some of our experienced estate agents to tell us the most popular - and surprising. By Emma Wells.
Want to make the most of your time looking around potential new homes? Here are the nine most common questions that our Zoopla estate agents are asked – and some of them might surprise you.
"What's the area like?"
Great transport links, green spaces, bars, restaurants and good schools are all top of the agenda when it comes to location, so this is an obvious first question to put to an agent.
But be sure to carry out your own research too. Walk around the neighbourhood in the daytime and after dark to get a feel for traffic, atmosphere and security. Do a dry run of your journey to work, check crime statistics and even pollution levels.
"How long has the property been for sale?"
Knowing when a property hit the market will present some important clues on how to proceed when it comes to putting in an offer.
If the house has been languishing on the market for a while, the seller might be prepared to accept a lower price – which, of course, translates into extra funds to put towards your deposit, homebuying fees or furniture.
If the estate agent is aware of any problems with the property – from structural issues to rowdy neighbours – they are legally obliged to tell you.
"Why is the owner selling?"
It might feel a bit nosy asking this question – but take heart from the fact that many first-time buyers do.
The seller could be downsizing, upsizing, moving within a school catchment area or getting divorced. Knowing the answer is likely to give you a better idea of the strength of your position.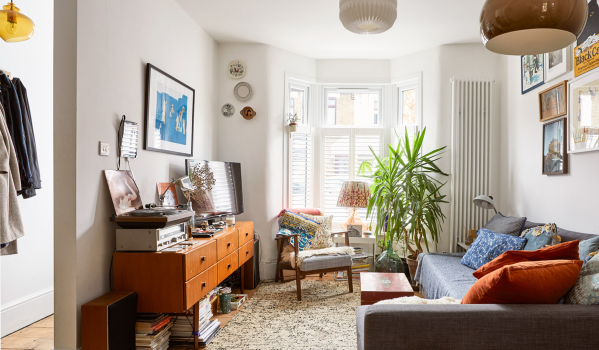 "Is the broadband any good?"
No self-respecting first-time buyer would be caught out by dodgy internet, which is why this question is among the most common put to our agents.
Ask the seller for details of their current broadband set-up – the provider, speed and service – and punch in the postcode at this internet speed checker.
Keep your phone on during viewings, noting any weak spots as you walk around and check for coverage more generally, too.
"Are the coat hangers included in the sale?"
Yes, our estate agents have heard it all. You'd hope the answer to this question would not make or break a deal – but on a serious note, you should always be 100% sure of what's included in the price before making an offer. After all, there's no point falling for that cool home office pod in the garden if it's moving on with the seller.
As a rule, boilers, radiators, fitted carpets and window coverings tend to be included in the sale, whereas white goods such as washing machines and driers are often up for negotiation.
"How do I make an offer?"
Even if you think you have found your dream home, this popular question might be one to avoid in favour of playing it a bit cool.
After all, as a first-time buyer, you're in a strong position to negotiate – you have nothing to sell, and you're not in a chain.
Instead, ask if there have been any other offers made on the property and for how much. While the estate agent isn't legally obliged to disclose this information, you might get a hint.
You can also check what nearby homes have sold for with Zoopla's valuation tool. Use this and other information you have gleaned to inform your offer.
You will need to put the offer in writing (email is fine), and the estate agent will put this to the seller.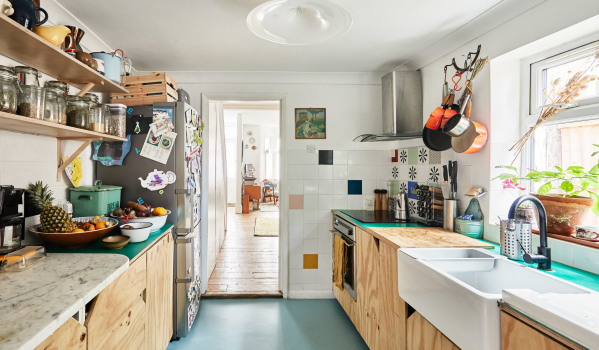 "Can I speak to the seller direct?"
You may meet and chat to the owner during a viewing – but the agent's job it is to broker the deal between you and the seller.
"Do I really need to pay for a full survey?"
Although they hear this question a lot, the estate agent can't answer it on your behalf. Having a survey is not a legal requirement but, as you are about to make a huge financial commitment, it's a very good idea.
Thee are three levels of survey to choose from – but bear in mind a lender 'valuation survey', is not one of them. This only confirms the property is worth what you have agreed to pay for it.
New-build homes could be an exception as they are covered by a 10-year NHBC guarantee, although it may also be worth getting a 'snagging' survey done.
"Can I bring my pet?"
Not as odd a question as it sounds. Don't assume that, just because you're buying a home, you will be able to bring your pet with you.
If you are buying the freehold to a property, it won't be a problem. But if you have bought a leasehold home, there may be covenants within the lease that prevent you from keeping certain types of pets.
Make sure your solicitor checks the terms of the lease thoroughly.

With thanks to the agents and developers who contributed their expertise: Hamptons International, Urban Splash, Dexters and Brickworks London.
Find an estate agent in your area.
You might also be interested in...