At this bleak time of year most of us are daydreaming about relaxing in warm swimming pool. Below are some of the best pools that Spain's properties have to offer.
1. Eight bedroom villa in Puerto Andratx, Port D'andratx, Majorca, Balearic Islands, Spain, POA
Take in the stunning views of the bay of Cala Llamp from this tranquil outdoor swimming pool. In chillier months, there is no need to brave the elements outside as there is also the option of a dip in the spa-like indoor pool.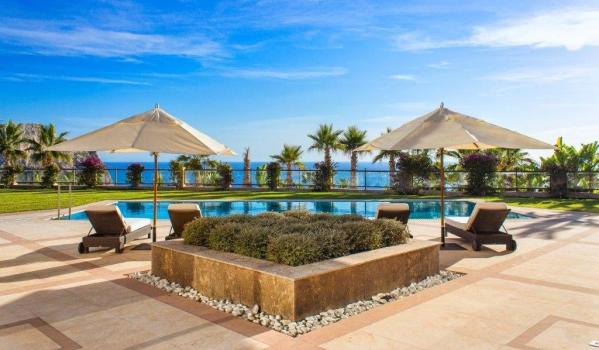 Available via Lavin Estates
2. Six bedroom villa in Marbella, Spain, for £7,204,611 (€9,750,000)
Children will love this fun pool with its cascading waterfall and islands to play games around. The bespoke design of the pool also includes a Japanese bridge and a wading section that resembles sand.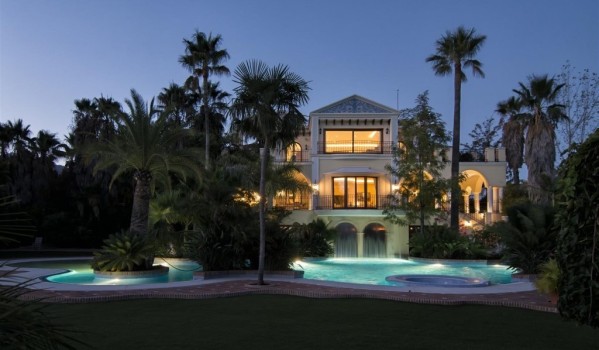 Available via Cilo Prime Realty
3. Four bedroom villa in Eivissa, Ibiza, Balearic Islands, Spain, POA
Those with a fear of heights might want to steer clear of this infinity pool, but the brave can swim to the edge of the world. The spectacular pool offers panoramic views of the sea and the city of Eivissa.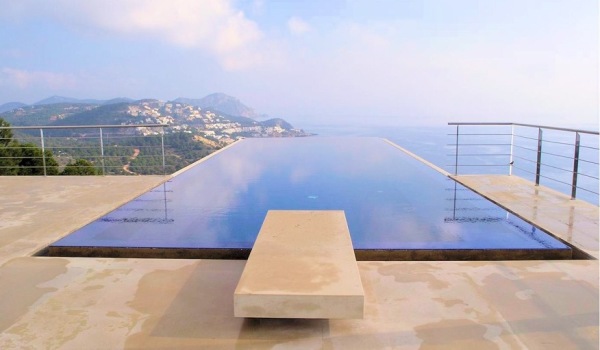 Available via Duvan Duvan Ltd
4. Seven bedroom villa in Calle, Marbella, Malaga, Andalusia, Spain, for £12,561,886 (€17,000,000)
For those that cannot decide between the pool and the sea, this property in Marbella offers the best of both worlds. Not only is there a huge outdoor swimming pool, but there is also direct access to the beach from the villa.
Available via MPA Homes
5. Nine bedroom villa in Bosc De Bellver, Palma, Majorca (Mallorca), Balearic Islands, Spain, POA
This massive swimming pool is the perfect spot to throw a pool party with its backdrop of breathtaking scenery. The outside terraces provides guests with plenty of space to dry off and enjoy a glass of champagne as the sun goes down.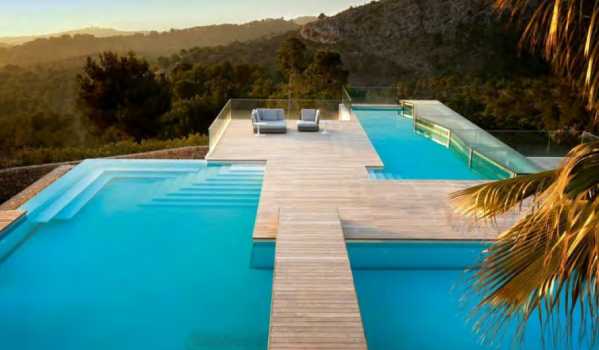 Available via Duvan Duvan Ltd