Buying a property in France is a big attraction for those with a joie de vivre. Zoopla explores why.
Gastronomic delights, the romance of the Eiffel Tower, beautiful vineyards and one of the world's most popular skiing destinations, France is a draw for all kinds of visitors year-round. For some, the country is so appealing that they decide to up sticks and move there for good - a process that invariably starts with house hunting.
Property for sale in France
Finding the perfect property for sale in France can be a daunting task, but the overseas property listings on Zoopla will help you on your way. Whether it is an apartment in Paris or a renovation project in a quaint southern hamlet, Zoopla has it covered.
The general consensus among buyers is that you can get a whole lot more for your money in France compared to the UK, making it an attractive option for those looking for more space. Some suggest that you can even get the same in France for as much as 80 per cent less. But with prices so attractive, it is important not to overlook other important factors, such as good location and transport links.
Holiday homes in France
Being just a short hop across the English Channel, France offers the perfect destination for a quick getaway. There are plenty of tourist attractions in the capital Paris for those looking to take in its history and culture, while the beaches on the south coast of the country offer glamour and luxury recreation for those wanting to adopt a more relaxed pace.
France's proximity to the UK means many can afford to spend regular periods of time there, making it a good bet for a second home. But you'll need to take advice on the legal process of buying a property in France as it differs from the process back home. (See the 'Buying a property' in France section below for more information).
Chateaux in France
France is renowned for its stunning chateaux, particularly in wine-producing areas such as Bordeaux. The region is the largest wine growing area in the country and produces a wide range of the product, from everyday table wine to some of the most expensive wines in the world. Properties can often be bought independently of any wine producing business, and with outbuildings that are ripe for development there's even the potential to venture into the bed and breakfast sector. The price tag for a chateau in Bordeaux ranges from around £500,000 to almost £10m. However, venture further afield across France and you'll pick up a chateau for much less.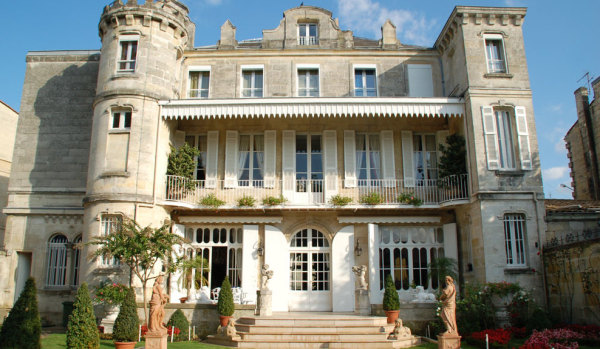 Areas of France
Paris
The capital of France has some impressive architecture, from the wrought-iron spire of the Eiffel Tower to the Arc de Triomphe heading the city's most glamorous avenue, the Champs-Élysées. Residential buildings in Paris are equally as impressive. One of the city's most exclusive addresses is the seventh arrondissement. The area includes some of the capital's most popular tourist attractions, such as the Musée d'Orsay and Place de la Concorde. For those keen on buying their own piece of French history in the form of a chateau, such properties are also available - although you'll need to travel to the outskirts of the city to secure one surrounded by large gardens or a forest.
St Tropez
As glamorous destinations go, St Tropez ticks all the boxes. You only need to catch a glimpse of the celebrities stepping off the mega yachts in the harbour or see the wealthy Russians and Chinese in the town's expensive restaurants and designer boutiques to get a sense of the money that oozes from its pretty streets.
The town is perhaps still best known for its association with Brigitte Bardot's 1950s image as a French sex symbol following her film And God Created Woman. The film was directed by the actress's then husband Roger Vadim and helped to make the seaside town on the Côte d'Azur a household name across the globe.
It is therefore of little surprise that property for sale in St Tropez is relatively more expensive than in other parts of the country. Expect to pay several million euros for a three-bedroom detached house that is within walking distance of the harbour. But if you want to be on the waterfront to dock your yacht, a budget of nearer £25m will be in order.
Val d'Isere
France also offers something to buyers looking for a house in colder climes, particularly those with a love of skiing. One of the country's smartest - and most beautiful - ski resorts is Val d'Isere, due to its dominance of pretty chalets. The town regularly hosts ski events, with its slopes including the famous Face de Bellevarde, which formed the men's downhill race in the 1992 Winter Olympics. It is unlikely that you will receive much change from £3m on buying a four-bedroom chalet in the resort. For more luxury properties of the same size that offer the so-called ability to 'ski-in, ski-out' (meaning the ski slope is within an arm's reach), expect to pay double this amount.
Jobs in France
For anyone buying a property in France with a mortgage, finding a job to help repay the debt is going to be a key priority. This is likely to entail speaking the language - as well as being flexible to get your foot in the door.
Big industries in France include aerospace, motor, pharmaceutical, food and drink, and tourism. Working conditions in France are good, offering a statutory working week of 35 hours, a leisurely two hours for lunch and a minimum of five weeks' holiday a year.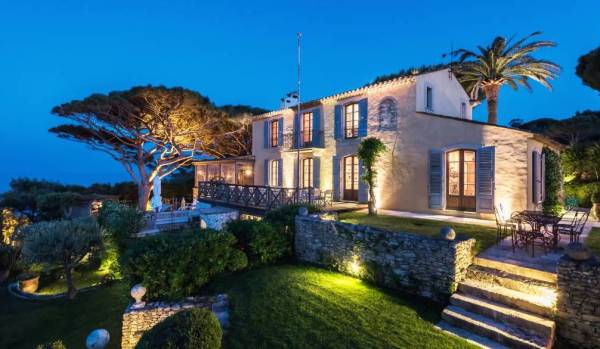 Driving in France
Speed limits in France
The speed limits in France are expressed in kilometres per hour and are similar to those in other parts of Europe. For example, most towns have a 50 kilometres per hour speed limit, which equates to 30 miles per hour. Meanwhile, dual carriageways are 110 kilometres per hour or 70 miles per hour.
French road signs
Similarly, French road signs are fairly universal - although there will be some that you'll need to know and would do best to avoid guessing. So while a 'stop' road sign is the same as you would see in the UK, right of way signs can be more of a struggle to understand.
Things to do in France
Notre Dame
Visit one of the many tourist attractions in Paris, such as the Notre Dame - a Catholic cathedral that is one of the most well-known church buildings in the world, largely due to its Gothic architecture. Notre Dame was one of the first buildings in the world to use arched exterior supports and was completed by 1345. From the top of the church, there is a spectacular view across Paris.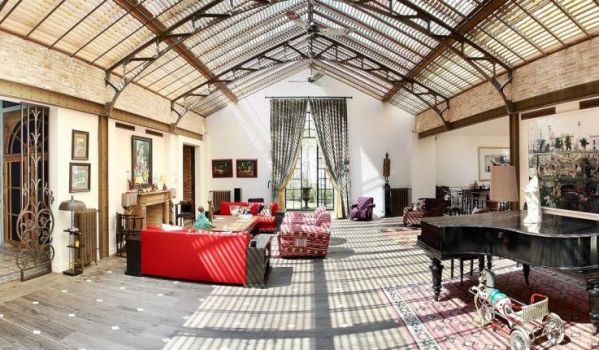 Lourdes
Pilgrims and tourists flock to the market town of Lourdes in the Pyrenees in south-west France amid its reputation for having miraculous healing powers. The story goes that in 1858, a young Roman Catholic girl named Bernadette went to collect some firewood with her sister and another friend when the Virgin Mary appeared and told her to dig in the ground at a certain spot and to drink from the small spring of water that began to bubble up. Almost immediate cures were reported from drinking the water - even though tests show it has no special curative properties.
Today, thousands of gallons of water emerge from the source of the spring and pilgrims are able to bath in it. Countless miracle cures have been documented at the site, from the healing of nervous disorders and cancers to cases of paralysis. Tours to the site are arranged from all across the globe and as many as 200 million people are believed to have visited since 1860.
Weather in France
The weather in France is a big appeal for Britons, particular the sunnier climes on the south coast, where the average temperature in the summer is 80 degrees. In the winter months, there is some rainfall, but the big bonus is that it rarely experiences the harsh cold winters experienced back home.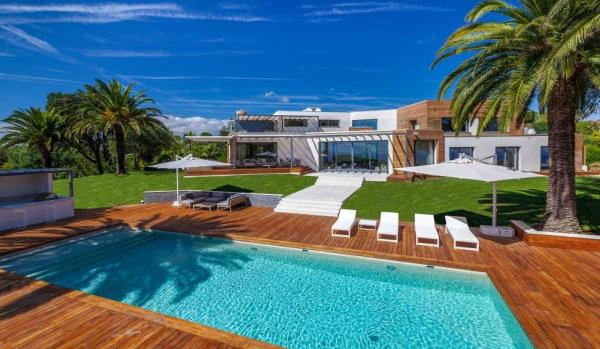 Buying a property in France
If you're buying a property in France, you'll need to be aware of the differences in the process compared to that which exists back home. For example, in the UK you can make a verbal offer 'subject to contract', meaning that it is not legally binding until the contract is sorted out. In France, the so-called 'compromis de vente' is the first legally binding stage in the buying process. However, once this is signed, there is a seven day cooling off period. A deposit - generally of about 10 per cent of the price of the house - is paid once this cooling period is finished. All experts agree that buyers should not pay any sort of deposit until they have reached this point.
All property purchases in France must be overseen by a notaire, a lawyer who will see that everything is above board and that all property taxes are collected. They will be responsible for providing the buyer with the 'attestation de propriete', which is a certificate to show that you are now the legal owner of the property. The notaire will also be the person that you collect the keys from when you move into the property.
The key to a successful purchase essentially depends on three steps – researching the area that you would like to buy in, arranging your finances to fund the move and seeking the correct advice along the way. If you can get these three ingredients right, you'll be well on your way to buying your dream home in France.
Buying costs
There are a number of costs that you'll incur if buying a property in France. These include 5 per cent to 10 per cent of the purchase price of the property for the cost of the estate agent and 6 per cent to 8 per cent for the cost of the notaire.
It makes sense to open a French bank account if you're going to spend a significant amount of time in the country. However, unlike the UK, customers need to be aware that banking is not free. You'll have to pay a monthly fee for a bank account with a debit card, which will cost in the region of eight euros a month. Make sure you check the costs with a bank before opening an account.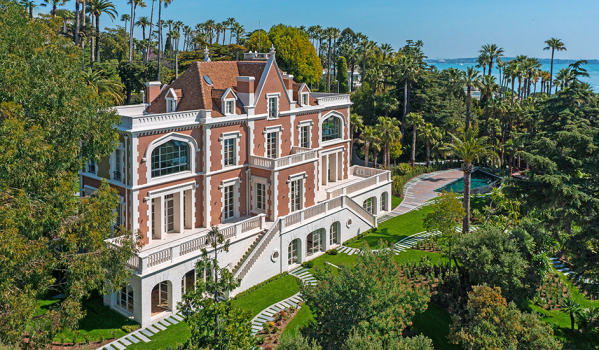 French mortgages
The French are keen on long-term fixed rate mortgage deals. It means it is possible to lock into extremely low interest rates that are currently on offer – in some cases as low as 2.5 per cent. Similar to back home, those borrowers who have a larger deposit tend to secure better mortgage rates.
One difference with the home loan system in France is the lending criteria, with French banks imposing an affordability check whereby repayments on French debt should account for no more than 35 per cent of a borrower's net personal income.
You may decide to finance your property in pound sterling instead or even US dollars. Either way, you'll have currency fluctuations to take into account.