Zoopla's guide on property for sale in Portugal is an essential read if you're eyeing a place in the sun.
Looking to buy a home in Portugal? Where you start your property search will first hinge on what your plans are for it; whether it will be a holiday home for personal use, to rent out (or both) – or whether it will be a new permanent home as you are intending to move to Portugal for good.
Either way, our basic guide to property for sale in Portugal is a good place to start.
Villas in the Algarve
If you have a young family, or even just lots of friends, a Portuguese villa is probably top of your wish-list. But, as you would imagine, there are villas and villas. Villas for sale in Portugal range from vast multi-million-euro, contemporary large buildings set among acres of mature grounds and sea views, to modest three-bedroom buildings with doors leading onto an outdoor pool and private garden.
If your budget falls somewhere on this spectrum, a good place to start villa-shopping is in the Algarve. This, Portugal's southernmost region, has been a tourist favourite since the 1960s owing to its beautiful coastline beaches, low cliffs, laid-back Mediterranean vibe and world-renowned golf courses.
The Algarve coastline is divided into three areas; Eastern Algarve, Central Algarve and Western Algarve – and property prices vary between them.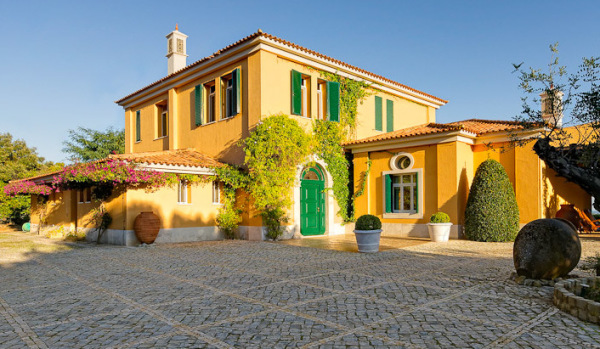 Eastern Algarve, between Faro and the Spanish border, is the least developed stretch and where you'll get the most for your money. Hotspots here include Tavira, a former fishing village-turned cosmopolitan town, as well as Vila Real de Santo António and Castro Marim. These are both nestled on the Rio Guadiana which is the river dividing Spain and Portugal. In all of these beautiful areas, you can buy villas at around half the cost of an average British home.
Central Algarve, between Faro and Lagos, is by far the most developed part of the coastline and, due to demand, also the most expensive for property. If you are happy to be in the thick of it here, have a look at Vilamoura and Albufeira, both well-established resorts packed full of both villas and apartments.
Property prices in Central Algarve sit at the top-end of Portuguese market – villas in some of the exclusive golfing hotspots start north of €500,000. On the other hand though, if you are prepared to travel a little inland from the beaches, you'll get a lot more for your money.
Western Algarve, between Lagos and Sagres, is slightly less developed again and property prices tend to fall somewhere between Central and Eastern Algarve. Lagos is many buyers' first port of call as it is lively all-year-round and you can pick up a large villa for the price of an average British home. Praia da Luz is always a popular spot for expats here, while Sagres on the south western-most tip of the Algarve, is a little quieter if you are keen to avoid the tourists.
Apartments in Portugal
If your budget doesn't stretch to a villa or you are looking for a property that's easier to manage, a Portuguese apartment – typically flat fronted, painted white with balconies and stone floors – could be a better choice. Even in the most popular Portuguese spots, these tend to be pretty cheap by British standards.
Central Algarve is awash with apartments like these, but Albufeira is particularly worth flagging. The streets that wind down to the sea are lined with attractive apartment blocks – mainly bright white, but some painted in bright colours.
Another property type to consider is a condominium – a foreign concept here in Britain but popular among Algarve resorts. These are basically flats in a development with shared facilities such as a pool, gym or club house. As with anything else, you get what you pay for. Some of the condominiums in Portugal's exclusive golfing resorts offer concierge services and top-end facilities, while for a fraction of the price you could buy a one-bedroom place in a development with access just to a shared pool.
Apartments, condominiums and resort homes are likely to carry annual service charges or 'community fees' though, so find out what they are and factor them into your budget.
Did you know...? You won't be able to proceed with your property purchase until you've obtained a Fiscal Number from the local tax office and appointed a Fiscal representative.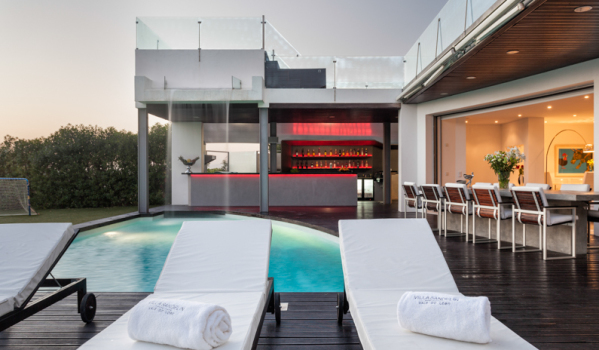 Retiring or relocating
If you are looking for property for sale in Portugal to relocate or retire to for good, there's a whole host of different factors to consider – and location is top of the list. Some overseas buyers opt for a property in or close to a city to give them access to life and culture all-year-round. Lisbon for example, Portugal's capital city on the west coast, is brimming with history and beautiful pastel-coloured homes, including detached houses, townhouses and apartments.
But you don't have to live in the city itself as the Lisbon coast offers the best of both worlds. Cascais, an affluent suburb of Lisbon, could be a good place to start your search. Property here is not cheap in Portuguese terms, but you can still pick up a new two-bedroom apartment with balcony for less than the average cost of a British home – and with a lot more space.
You'll also find plenty of colourful townhouses in and around the Lisbon coast – often with three bedrooms, a roof terrace and balcony. While you might forgo a swimming pool and a certain level of privacy, a townhouse is a great way to integrate with the locals and make the place your home.
If you wanted to settle on the Algarve full-time, there are hundreds of established expat communities all along the coast. But consider the distance from the nearest open-all-hours large town or city. This doesn't have to be in Portugal, though. If you settle on the very east of the Algarve coast, Spain's Seville is closest.
Did you know..? Faro, Lisbon and Porto are Portugal's three main international airports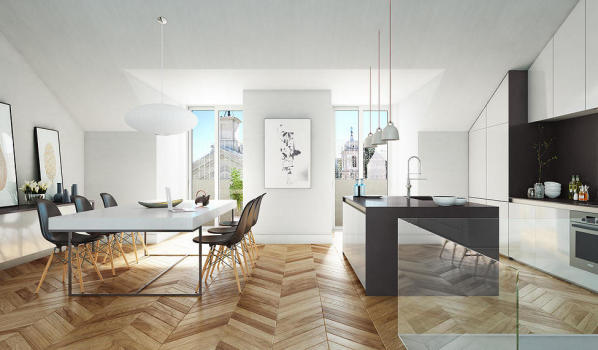 Just north of Lisbon lies the Silver Coast, where – as the name promises – you'll find miles of sandy beaches. A modest townhouse or apartment here is considerably cheaper than Lisbon and, in fact, could easily meet most budgets.
If you are after somewhere more home-from-home, Portugal's Costa Verde which lies further north up the coast from Lisbon, translates into Green Coast – because it's where Portugal sees the most rainfall. It's also one of the cheapest regions you can buy a property.
There are plenty of homes for sale around the Green Coast but especially around Porto. This medieval city, situated on the banks of the River Douro, is famous for making port wine. There's already an established expat community here as it is possible to take cheap direct flights into Britain.
In and around Porto, you'll find dozens of charming former fishing villages with old churches and bustling markets – but if you are looking for somewhere a little more commercial to settle, the waterside district, known as Zona Ribeirinha, is a good starting point.
This town, right on the River Douro, is full of shops and restaurants. It's also easy to take a boat or train up into the picturesque Douro Valley. You'll find villas, detached houses and all sizes of apartments for sale here at really affordable prices. And while you are in the area, it's worth casting your net wider to Viana do Castelo and Praia de Ancora too.
Rural property in Portugal
Go inland from Porto and you get to the really rural national park region of Portugal – and homes become cheaper still. This is where you may head if you were looking for a property challenge, such as undertaking a barn or farmhouse conversion. It goes without saying though that a project like this is not for the faint-hearted. You'll need to check the infrastructures for water and electricity, and even broadband, as well as transport links before you start.
The stunning region of Alentejo, east of Coimbra, is more rural and less populated than the Silver Coast but similarly-priced in terms of property.
Buying Portugal property
No matter what kind of holiday home you buy in Portugal, if you have any plans to rent it out, now or in the future, you'll need a license from the Portuguese authorities known as an Alojamento. And before this is granted, your home will need to be inspected by the local town hall. This process can be quite lengthy – and arduous – so it's worth getting the ball rolling sooner rather than later.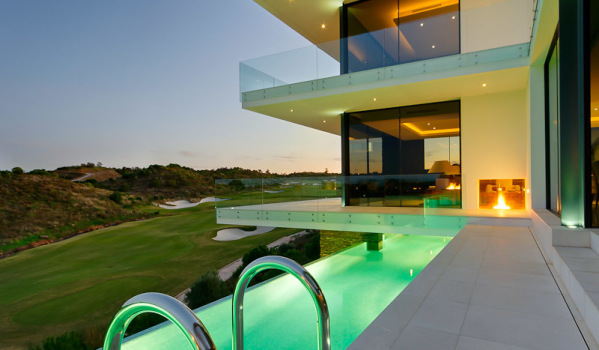 The true costs of buying a home in Portugal
The good news is, buying a home in Portugal – so long as it's less than €1m – is cheaper than France or Spain. But fees will still add up so, as a rough guide, factor these into your budget:
Property transfer tax of (IMT) of between 2 and 8 per cent, depending on the cost of the home

Stamp duty at 0.8 per cent

Legal fees at between 1 and 2 per cent

Notary, administration and registration fees totalling around 2 per cent

If you are buying a new-build home in Portugal, VAT (known as IVA in Portugal) is charged at 20 per cent. Usually this is included in the price but, for obvious reasons, it's advisable not to assume this

Estate agency fees, just like in Britain, are paid by the seller
Of course, once the property is yours there will be ongoing costs too. These include council tax (IMI), local property tax and community fees as well as all the bills you would have back at home, such as utilities, insurance and general maintenance.
Transferring the money
Don't forget the cost of transferring funds either. You can do this via your regular high street bank of course, but this can work out expensive, especially if you need to make several instalments. Using an overseas foreign exchange specialist, such as RationalFX is often lot cheaper. And, as you will be subject to currency fluctuations, you can choose to fix the rate in advance before sending the funds – which, even if it ends up unfavourable, can be much better for budgeting.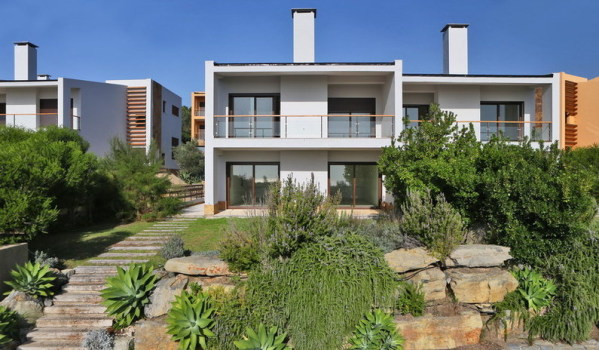 Getting a mortgage
Many Britons opt to pay for their Portugal home in cash, perhaps as a result of borrowing against the increasing value of their British home. Always make this known as it could put you in a better position to negotiate on price.
If you need a mortgage to buy your home in Portugal, bear in mind you won't be able to use a British bank as it will want the security for its loan to be sitting on the same soil.
But it is possible to take out a mortgage from a Portuguese lender via a specialist broker, such as Conti Financial Services. The loan will be made in Euros and you will need a deposit of at least 20 per cent. Mortgage rates are similar to British ones, or could be even lower.
Caveat emptor!
When buying a property in Portugal, it's really important that you enlist the services of a property lawyer in Portugal who speaks English – if you don't speak Portuguese, that is. Ask for their registered number (called a cedilla number) and check out their professional credentials independently.
Being represented by a good lawyer can not only be cost-effective in the purchasing process, but – much more importantly – it ensures the property and land you are buying belongs to the person who's selling it.
Finally, if you are moving to Portugal full-time and are planning to open a savings account, make extra sure you know what kind of account it is. One of Portugal's major banks, Banco Espirito Santo, went bust in 2014 and some retired British expats lost their life savings.
This is because the money been put into an investment-type account rather than a standard savings account, which in turn meant they were not covered by the Europe-wide compensation scheme which protects the first €100,000 of your cash.