Zoopla's comprehensive guide will give you expert advice on property for sale in Spain.
From buzzing cities, sundrenched beaches and majestic mountains, to wild fiestas, Moorish architecture and gastronomy, Spain has something for everyone. And it's all fused together with the Spaniards' effervescent love of life.
It's perhaps little wonder that the British love affair with Spain has been so enduring.
Property for sale in Spain
The credit crisis took its toll on Spain. But the country is now recovering, and low property prices are among the factors attracting the British and other foreign buyers to Spain.
There is a raft of options for potential buyers interested in property for sale in Spain. They include beachside and city apartments, whitewashed villas as well as traditional fincas nestled in the countryside. In short, there is a property to suit every type of buyer. Here are some of the most common styles to look out for.
There are apartments galore in Spain, particularly in the towns and cities. Apartment blocks are also a common sight in the major resorts on the coast, such as Magaluf and Torremolinos, as well as golf developments. Apartments range from small studios to luxurious penthouses with all the mod-cons.
Apartments are ideal 'lock and leave' holiday homes. They tend to be easy and cheap to manage compared to detached or semi-detached properties. They may be on the smaller side for families with young children but they do suit elderly people looking for a convenient and secure home.
Townhouses, called casa adosada, are normally rows of terraced houses. They are often set around a communal garden with a swimming pool in the sunnier climes. Townhouses are popular in the major towns and cities, such as Madrid. Meanwhile, Mediterranean-style townhouses on the coast are often whitewashed. They are usually roomy and can have up to four floors, including a basement and a roof terrace.
Villas tend to be owned by foreigners or wealthy Spanish. They are sought-after properties for many British people looking for a second home abroad. There are plenty to be found on the coast. Some villas are set in their own spacious grounds while others are on residential developments.
Many British buyers dream of a traditional Spanish property. Fincas are typically agricultural properties found across Spain. They cover a range of styles and states, including ruins, farmhouses and grand country homes. Another authentic Spanish property is the masia, a country mansion found in Catalonia. Renovation work is often needed on traditional properties.
The British have tended to favour villas or apartments on the coast or rural properties in the heart of the country. However, more and more people are buying properties in villages. They are typically semi-detached houses with a small garden. Renovation might be necessary for some of the older properties.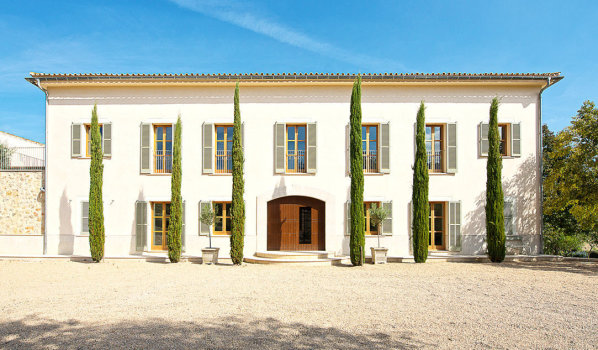 Top places in Spain to buy property
Location is a key factor when looking for property in Spain. But the choice can seem overwhelming. Zoopla gives the lowdown on some of the more popular areas in the country.
Barcelona is one of Europe's top tourist destinations. And, alongside other cities such as Valencia, it is now attracting growing numbers of buyers too. Good accessibility, attractive property prices, old world charm, business and the dawn of the so-called 'urban beach resort' are all helping to draw British buyers to Barcelona's property market.
The capital of Spain, Madrid, is on the buyer map too. Chamberí, Chueca and Barrio de Las Letras are among the cosmopolitan city's most popular neighbourhoods.
Valencia is Spain's third largest city and home of famous rice dishes, such as paella. Buyers keen to tap into Valencia's culture, architecture, gastronomy and nightlife should look no further than a city apartment.
The Costa del Sol, including Málaga, is arguably Spain's most famous stretch of coastline. It is not just the many beaches that attract the British to buying property in this corner of Spain. The concentration of golf courses is also a major draw, earning the area the nickname, Costa del Golf.
Málaga is the capital of the Costa del Sol. It boasts a charming old town and one of Spain's major airports. There is a wide range of property for sale, including villas and apartments.
Also in the Costal del Sol is Marbella, affectionately known as 'Marbs' thanks to the reality show The Only Way is Essex. Housing developments and some of the best infrastructure along this stretch of coastline make it popular with families and those looking to retire.
Costa Blanca is still one of the most popular destinations for the holidaying British. And buying a property on this strip of coastline is a first choice for many too. It boasts miles of beautiful beaches and plenty of resorts and golf courses.
Benidorm has built up a reputation for being big, brash and bawdy. There is even a British sitcom named after the town, featuring a cast of holidaymakers and staff at the all-inclusive Solana hotel. Benidorm comprises a pretty old town and two wide sandy beaches, backed by housing developments. Its theme parks, including Terra Mítica and the big water park Aqualandi, attract families.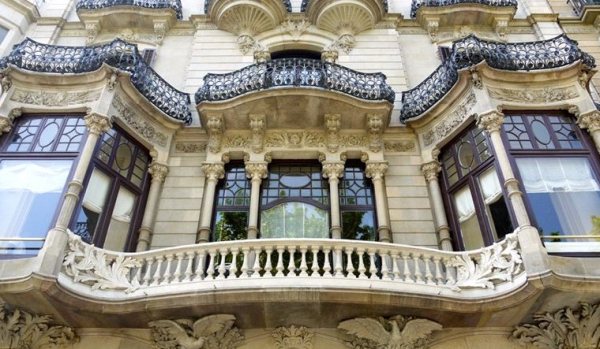 Spanish territory also includes the Balearic Islands in the Mediterranean and the Canary Islands in the Atlantic Ocean.
The Canary Islands, a volcanic archipelago located just off the north African coast, are popular with buyers. There are regular flights from the UK to the biggest of the islands, Tenerife. Puerto de la Cruz is the main tourist resort in the north.
Fuerteventura is the second largest island in the archipelago after Tenerife. It is widely considered to have the best beaches in the Canary Islands, attracting both sun worshipers and water sport fanatics alike. The British and other foreigners tend to congregate in the holiday resorts, where properties range from studios through to luxurious villas.
The third-largest island in the Canaries' archipelago, Gran Canaria, has it all: white sandy beaches, lush greenery, stark mountains and desert. It has its fair share of holiday resorts but there is also plenty to keep tourists interested its culture and landscape busy too.
Also in the Canary Islands is Lanzarote, which boasts an unusual landscape studded with 300 volcanic cones. Prices on the island are rising as it sheds its reputation for package tourists.
The Balearic Islands, which include Formentera, Ibiza, Mallorca and Menorca, are consistently popular. Some of the most expensive property hotspots in Spain are located in the Balearics.
The largest island, Mallorca, has long been on the tourist map. Famed for its beaches and sheltered coves, picturesque mountains, hilltop towns and coastal resorts, it continues to draw in the rich and famous. It boasts major infrastructure and amenities.
There are expensive villas and apartments for sale at the top end of the market, more affordable new build homes by house builders, such as Taylor Wimpey, and traditional fincas in the countryside.
Ibiza is renowned for its nightlife. However, away from the thumping bars and nightclubs in Ibiza Town and Sant Antoni de Portmany, the island offers quiet villages and secluded beaches. Glitzy villas in Ibiza are going for big bucks. The island draws young party animals as well as families, celebrities and a loyal Spanish following too. The island's rental market is very strong.
Menorca is less well-known, and attracts buyers seeking a slower pace of life.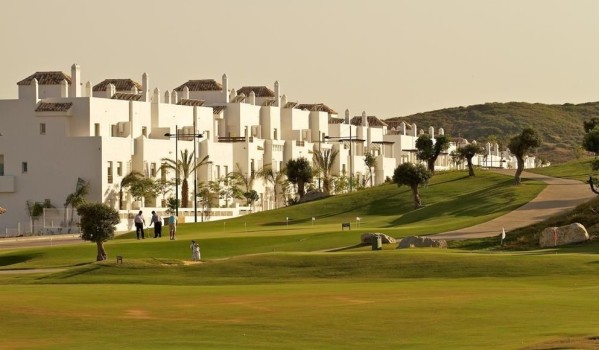 Jobs in Spain
Spain has endured high unemployment since the credit crisis. But a series of labour market reforms have been introduced in a bid to boost the country's prospects.
Significant sectors of Spain's economy include the tourism and automotive industries. The country is also a world leader in renewable energy.
Travelling to Spain
There are a wide range of flights to Spain making it an easy country to reach. International and domestic carriers fly to the country. Plus there are cheap flights to Spain operated by airlines such as EasyJet.
Spain's busiest airport is Aeropuerto de Barajas in Madrid. There are other airports in destinations such as Barcelona, Mallorca, Málaga, Alicante, Girona, Valencia, Ibiza, Seville and Bilbao.
Transport in Spain
Public transport criss-crosses much of Spain. The rail network reaches all the provincial capitals and major towns, plus there is an extensive high speed rail network. There are also good bus services in the towns and cities.
There are metro systems operating in the major cities, including Madrid, Barcelona, Valencia, Zaragoza, Bilbao and Seville. And suburban tram services are making an appearance in some towns and cities too.
When it comes to driving, there is a substantial system of highways, some with tolls.
Ferries and hydrofoils link Spain's mainland with the islands.
Things to do in Spain
There is absolutely no shortage of things to do in Spain. The only trouble is trying to decide which ones to plump for. Zoopla highlights some of the more popular trips.
Alhambra, a Moorish palace and fortress complex, is one of the great architectural sights of Europe. The Alhambra and the Albaycín district, situated on two adjacent hills, form the medieval part of Granada in the south of Spain and have been declared World Heritage sites by UNESCO.
The medieval church of La Sagrada Família is widely considered the number-one tourist attraction in Barcelona. Antoni Gaudí was appointed chief architect in 1883 and the church is scheduled to be completed in 2026, when it is expected to become the world's tallest. It's not without controversy. The English novelist George Orwell described it as "one of the most hideous buildings in the world".
Also in Barcelona is Casa Batllo, known to locals as the casa dels ossos (house of bones) or casa del drac (house of the dragon). It is one of Gaudí's masterpieces in the city. He remodelled the home in the early twentieth century and it is now a museum.
Casa Batllo is one of a number of fine museums and galleries in Spain. Arguably one of the best art galleries is the Museo del Prado in Madrid. It holds more than 7,000 paintings but only a fraction is on display.
The Pyrenees mountain range in the north of Spain is a hikers' heaven. It boasts jagged peaks, crystal clear streams, deep forests and varied wildlife. The pilgrim route of the Camino de Santiago begins in France and crosses the Pyrenees. It is one of several pilgrim trails in the region that end in Santiago de Compostela where the remains of the apostle St James are believed to lie. Santiago de Compostela's main attractions, including the cathedral, lie within the city's old town.
Tenerife in the Canary Islands is home to Siam Park, which claims to be one of the best water parks in the world. It boasts rides ranging from the gentle through to the white-knuckle variety.
Alternatively, there is Loro Parque, a zoo located on the outskirts of Puerto de la Cruz on Tenerife. It is home to a wide variety of animals and plants. One of the most popular attractions is a performance by dolphins.
Spain is famed for its love of celebrations and festivals. One of its most well-known is Holy Week, otherwise known as Semana Santa. It is celebrated in grand style particularly in Málaga and Seville.
Perhaps one of the more controversial things to do in Spain is watch a bull run. The most well-known bull run is held in Pamplona, but there are similar events across many areas.
Finally, no visit should happen without sampling Spain's gastronomy, such as its famous paella and tapas, and the Spanish folk music and dance, flamenco.
Weather in Spain
Spain generally enjoys fine year-round weather. It tends to be cool in the heart of the country, with milder temperatures found in Andalusia and the Mediterranean coast between November and February.
Tourists arrive in their droves from June to August as temperatures soar. The climate becomes more humid in the coastal areas. The country basks in mild, clear weather in the shoulder seasons between March and May, and September and October.