Marc Da-Silva looks at tax efficient countries including Cyprus, the United Arab Emirates, Mauritius, Panama, and Malta.
Panama
Panama is one of the lead retirement destinations in the world, not just because of its great medical care, but also due to its tax haven status. There is no tax charged on offshore-derived income, capital gains or on inheritance.
Additionally, foreign owners of properties in Panama - newly-built property and existing colonial style structures - which have building permits issued prior to 31 December 2009 are exempt from paying any taxes on property transactions carried out until 2030.
The country's tourism market, driven primarily by north Americans, is the fastest growing in the whole of Latin America, according to the World Tourism Organization.
The market for property in Panama has attracted an unprecedented high level of media coverage in Britain within the past year; mainly generated by the case of John Darwin, the British canoeist who infamously faked his own death five years ago and moved to Panama to live with his wife, only to be discovered alive in December 2007.
Jose Boyd, president of the Panamanian Real Estate Association, said that the tax friendly structure is designed to "appeal to lifestyle, retiree and the pure (property) investment buyer".
Panamanian property prices have recorded double digit growth over the past few years, with the greatest appreciation recorded for property in Panama City, particularly along the city's main canal, which is undergoing a large extension, with completion scheduled for 2014.
Yet high end residential units can still be purchased for a relatively reasonable £1,100 to £1,250 per sq m, while an annual rental yields of 9 to 11 per cent is currently achievable, according to Colin Murphy of SomePlace Else.
Away from the capital city, Arthur Rooney of Just Panama raves about the property market along Panama's Pacific Coast, where there are a lot of developments being built. The price of a modern apartment generally starts from around £79,000.
Rooney projects that the greatest price growth will be achieved for property in San Carlos region, with capital growth of up to 400 per cent anticipated over the next 10 years. This is thanks partly to the $300m (£170m) Sea World-style dolphin resort, which is currently being built in the region.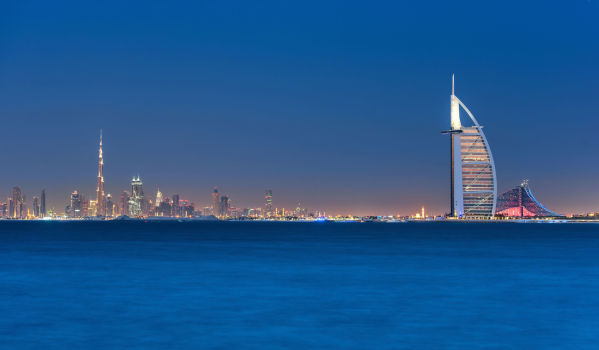 United Arab Emirates
The tax efficient UAE, which offers some of the most exciting property markets in the world, can be described as an economic miracle, thanks largely to its dependence on oil.
However, all of the emirates, including Abu Dhabi, which controls around 90 per cent of the region's oil reserves, are now trying to reduce their reliance on oil, by diversifying their economies into the financial services and tourism sectors.

Another thing that all the emirates have in common is the fact that they are all tax havens. None of the emirates charge capital, income, wealth or inheritance taxes, although relatively low municipal taxes are levied in most emirates that vary from state to state.
With the country's pockets seemingly bottomless, there are an array of new developments and infrastructural improvements being made across the emirates, with over £100bn worth of new Dubai property developments expected to be built here alone by 2020.
Dubai
It was Dubai property that kick started the region's boom back in 2002, when the Dubai Government developed a strategy aimed at encouraging foreign investment, supported by the liberalisation of foreign freehold property ownership. The emirate's property sector has since witnessed robust growth, culminating in vast capital growth, although there are some signs that the market is now running out of steam.
Ajman
The smallest and least developed emirate of Ajman is currently feeling the domino effect from Dubai's burgeoning property market. With a number of lucrative investment opportunities emerging, offering the prospect of high returns, a growing number of investors are being lured into buying property in Ajman.
Abu Dhabi
The fast growing Arabian capital of Abu Dhabi is the richest and largest of all the seven UAE states. It's fast establishing itself as a major tourist destination, and is spending billions of pounds on infrastructural improvements. This is causing a massive property surge and housing supply constraints, culminating in double digit annual Abu Dhabi property price growth.
Ras Al Khaimah
Ras Al Khaimah has great investment potential and is rising in popularity due to its low land costs, picturesque landscape and booming tourist sector. Prices of property in Ras Al Khaimah are appreciating at a rapid rate, yet they remain a lot cheaper than average prices of property in Dubai or property in Abu Dhabi.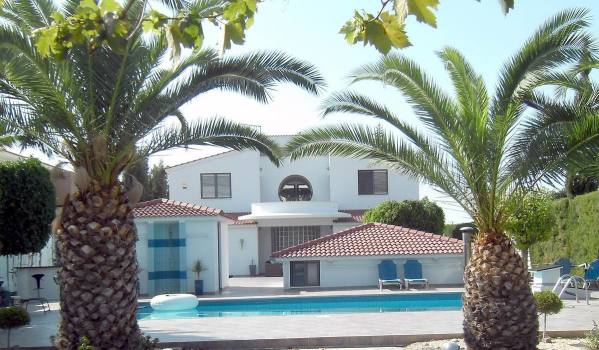 Cyprus
The Cypriot economy has gone from strength to strength since the country became a member of the EU and NATO in 2004, and later joined the Eurozone at the beginning of 2008.
Although Cyprus is not a tax haven, it is a tax friendly country, in that its residents enjoy the lowest level of income tax in Europe, a low cost of living and low unemployment rates. Furthermore, the country has a Double Tax Treaty agreed with 27 countries, including Britain.
Consequently, British property investors who set up residency in Cyprus can now extract profits from property investments back in Britain or any other country with a Double Tax Treaty with Cyprus at a reduced rate or with no tax payable. There is zero inheritance tax and Capital Gains Tax in Cyprus is charged at 20 per cent while Corporation Tax is levied at 10 per cent. Pensioners are taxed just 5 per cent on their income.
The island's strong economy has had a positive impact on Cyprus property prices. Buoyed by a high international demand, average residential prices of property in Cyprus appreciated by 12.9 per cent in the second financial quarter of 2008, compared with the same time last year, according to estate agent Knight Frank.
Foreign property buyers constitute around 20 per cent of all Cyprus property transactions, according to Irini Tzortzoglou, head of retail banking at Piraeus Bank, while buy-to-let investments reportedly account for over 25 per cent of all overseas property sales.
However, there are some signs that the Cyprus property market is beginning to level out, although some destinations, such as Limassol are reportedly still attracting property buyers and witnessing strong capital growth.
One factor that could drive prices north however, is a potential reconciliation between the divided Greek and Turkish sides of Cyprus, after the country recently held historic reunification talks, following a 34 year divide.
Russell Price, director of Property International, said: "The cost of living in Cyprus is significantly lower than in Britain, and both Cyprus property prices and rental yields are set to soar as further steps towards reunification of the island are made."
Mauritius
Located in the south west Indian Ocean, Mauritius has long appealed to foreign investors, having attracted in excess of 9,000 offshore entities, and around £580m from the banking sector alone.
Despite the country's popularity with overseas nationals, foreigners were until recently not permitted to buy property in Mauritius, after it gained independence back in 1968. However, that's now changed, following the Government's decision to introduce the Integrated Resort Scheme (IRS).
The IRS, which provides for the development of luxury villas as well as high class leisure and recreational facilities, was introduced to help improve Mauritius' flagging economy. Its intention is to attract a fresh breed of high net worth foreign investors by providing automatic residency to freehold Mauritius property owners and their dependants.
It is reportedly having a positive impact on the Mauritius property sector as well as tourism levels.
Robert Green, director of developments, Cluttons Resorts comments: "Tourism and [property] investment levels are increasing as well as providing jobs for locals. Mauritius property prices continue to rise but the IRS scheme is aimed at foreigners, which means that the local market is not negatively affected."
Green reports that any foreigner wishing to buy a property in Mauritius under the IRS scheme must invest at least $500,000 (approximately £280,000).
Mauritius is also developing a range of tax-free incentives and hopes to become a duty free island by 2011. Although Mauritian residents are currently charged Income Tax at a rate of up to 17.4 per cent, domiciles are not charged capital gains, inheritance or gifts taxes, making it a tax efficient destination. However, a Mauritian tax rate does apply on the sale of a property the buyer pays $70,000 (£40,000) and the seller pays $50,000 (£28,000).
Anyone thinking of renting out their Mauritius property will be keen to learn that an average rental return of 6.17 per cent is currently achievable, according to Cluttons Resorts, although there are various rental guarantee schemes offering higher yields.
There are no exchange controls in Mauritius enabling anyone to operate whatever foreign accounts they wish. There is also the option to form a Mauritian corporation, which removes the need to declare assets, and it is this that makes Mauritius a tax heaven. Anyone who keeps his or her revenue in Mauritius will pay less tax, it's that simple.
Malta
Located in southern Europe just off the coast of Sicily, Malta is perhaps not quite as glamorous as some of the other destinations covered here, yet offers average earners a genuine opportunity to cut their tax bill.
The country charges no Capital Gains Tax on property sales after three years of ownership, but any local or overseas income brought into Malta is taxable at a rate of up to 35 per cent. However, residents can take advantage of The Maltese Residence Scheme, which charges a flat tax rate of 15 per cent, subject to a minimum tax liability of £3,000.
To qualify for residency in Malta, an individual would have to own assets worth in the region of at least £260,000 or earn an annual income of approximately £17,000 outside of Malta, according to Michael De Maria of Maltese estate agent Pendergardens.
Furthermore, foreigners moving to Malta have to remit a minimum of £10,500 plus £1,700 for each dependent to the [country's authorities], not engage in any form of business activities in Malta and either buy property in Malta of at least £87,000 for a house or £51,000 for an apartment or to rent a Malta property at a minimum annual rent of £3,100, adds De Maria.
Average Malta property prices have reportedly appreciated at annual rate of around 8 per cent over the past few years, although annual capital growth has slowed over the past year or so, amid a property sales market slowdown. Nevertheless, the country's buy to let market remains healthy.
However, anyone who obtains a Maltese Acquisition of Immovable Property Permit is not permitted to let a property in Malta out. On the other hand, if one opts to buy property in Malta in a Special Designated Area, or declare that the Malta property would be used for commercial activities, would not be face restrictions on letting their property out.
Some information contained within this article may have changed since it was first published. Zoopla strongly advises you to seek current legal and financial advice from a qualified professional.