British summers will never guarantee sunshine but it's still important to get your outside space right. Here are 6 points to look out for when it comes to your next garden.
1. The direction it faces
This is the big one. The amount of light a garden gets depends predominantly on which way it faces. Gardens facing south receive most light while north-facing gardens receive the least – they can also be quite damp.
This is why south-facing gardens are the most sought-after when buying a house – and why, if it's relevant, the estate agent will be sure to trumpet the fact.
However, it still pays to check yourself when attending a viewing. Most smart phones have in-built compasses which makes this really easy to do. And if you don't have a smart phone, it's likely the agent will.
It's not all about north and south when it comes to the aspect of a garden either. Gardens facing east will get light in the morning – something to consider if you're an early bird – while west-facing gardens will get sun in the afternoon and evening.
While, of course, there are no guarantees of any sun at all during the UK summer, at least if we do get lucky, you'll know what to expect.
2. The access
The garden might be the most beautiful you've ever seen. But don't overlook how you actually get to and from it.
Gardens of mid-terraced homes for example, might only be accessible through the house itself – which could be a problem if you have young kids who are always in and out on their bicycles and scooters.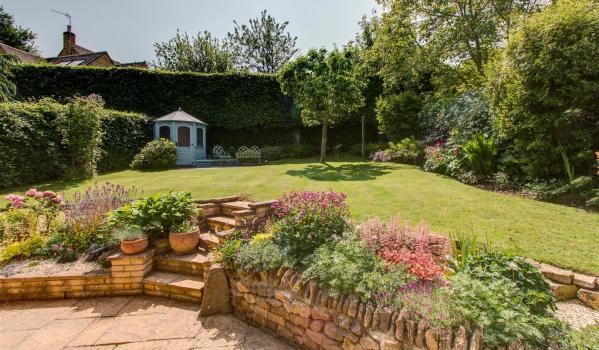 3. Potentially problematic trees and plants
Mature trees can look lovely in a garden – but be careful if they appear to be too close to the house. Tree roots, which spread out like tentacles below the ground, can suck out water from the soil, causing it to shrink in – something known as subsidence. And this can be a huge problem for the foundations of a property.
Some varieties of trees can cause more issues than others, so find out what they are and seek advice.
Some plants too, such as the infamous Japanese Knotweed whose roots penetrate deep into the ground, can cause major problems to foundations, drains and walls and can be extremely difficult to eradicate.
For peace of mind, make sure you commission a Home Buyer Report from a RICS-registered surveyor which will provide an assessment of risks like these.
A Home Buyer Report is the second most detailed survey and usually costs between £300 and £400.
4. The cost of making improvements
Improvements, and the cost of them, are often focused on the inside of a home (see my top 10 value-adding ones here). But what about the cost of improving the garden?
This could mean anything from laying (or removing) lawn, decking or paving, pulling up (or planting) shrubs and trees, filling in ponds or changing fences and boundary walls.
Especially if the garden is important to you, make sure you get some quotes and factor the cost of the work into your overall budget.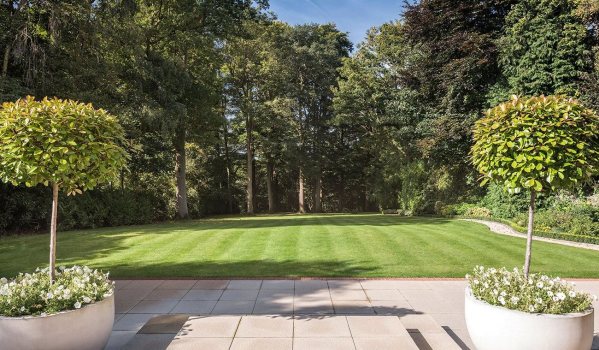 5. Any protections
Bear in mind that a single tree, group of trees or woodland could be protected by a Tree Preservation Order which is issued by the Local Authority.
But a Tree Preservation Order doesn't just stop you from cutting down the tree or pulling up the roots – it may prohibit from even just cutting it back.
So if there's one or more trees that you envisage getting rid of in your new garden, contact the relevant local authority to find out where you stand first.
And outbuildings of older properties (that you plan on ripping out) might also be listed. Again, do your research.
6. The neighbours
In Britain we're accustomed to small gardens all packed in one against the other.
But if you are gearing up to retirement (or just don't have kids) and value your peace and quiet on lazy summer days, make sure you check out who's living either side of you. Perhaps a trampoline and treehouse might ring alarm bells.
Moving to a new place and got a question for Phil on gardens? Post it below and he'll do his best to answer...