Understanding the energy efficiency of a new home might not be exciting. But with the average energy bill now more than £1,000 a year, it's worth taking some time over.
Feeling the chill? You're not alone. According to a recent Zoopla poll, 60% of us have already caved in and switched on the central heating. But while the cost of energy bills in your current home might be familiar, what about your next one?
If you're planning a move this winter, here are 7 things to know about the energy-efficient of a home – before moving in.
1. What's on the EPC
Energy Performance Certificates (or EPCs) set out a home's energy efficiency on a scale of A to G (A being the most efficient) and estimated energy costs both as they stand now and after recommended improvements.
The law says that EPCs must be given to prospective buyers and renters for free – so take full advantage and use them to get a benchmark of energy usage and costs.
2. Zoopla's Running Costs tool estimation
If you're buying your home and it's listed on Zoopla, underneath the property details you'll find its Running Costs tool which sets out the home's estimated energy costs (alongside council tax and water). I explain more about the Running Costs tool and how it works in this short video.
Have you switched on your heating yet?

— Zoopla (@Zoopla) October 6, 2016
3. Whether it's insulated – or could be
Loft and cavity wall insulation are two of the most effective ways to keep heat in your home, so ask if either has been fitted. If the answer's no, the next job is to find out is whether it's possible.
So long as the home was built after 1920, chances are the walls have been built in two layers with a gap in between. This can be filled with cavity wall insulation which is usually made of mineral wool or foam. Homes built after 1990 tend to already have it.
It's also worth knowing that some energy providers – including EDF and Npower – offer free cavity wall and loft insulation (you don't even have to be a customer) which can save around £500. A quick way of finding out if you're eligible is to call the Energy Saving Trust on 0300 123 1234.
4. What the windows are like
Find out what the kind of windows the home has (double or triple-glazed for example) and if they were fitted recently, try to get hold of a copy of the guarantee.
If the windows are old or just a single pane of glass, you might have plans to change the them. But bear in mind that covenants in leasehold or listed homes are likely to impose restrictions on which ones you choose, or even if they can come out at all.
However, don't underestimate the effect of simple self-adhesive tape draught-excluder which you can stick around the edges of the window sills. It costs around £8 a roll.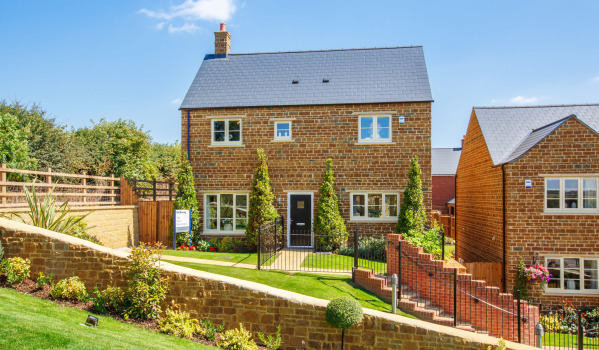 5. The age of the boiler
If the boiler in the new home is more than 15 years old, it might be more efficient to replace it. New boilers cost in the region of £1,300 so, if you are buying, you may be able to negotiate on the cost.
Even if you have to pay, you'll recoup the money eventually as upgrading from a G-rated to a modern A-rated boiler can lop around £340 a year off your energy bills according to the Energy Saving Trust.
Is boiler insurance worth it? Find out more here
6. How 'green' the integrated appliances are
If you are buying or renting a home with integrated appliances – dishwashers, fridges and washing machines for example – check what energy-efficiency rating they are. For models built since 2010, they should be clearly marked A+++ to D.
7. How you can reduce your own energy bills
The most energy-efficient homes are new-builds – in fact, Barratt claims its homes are 55% more energy-efficient than even an upgraded Victorian home.
In the real world of course, we don't choose homes to buy or rent based on their energy-efficiency. But there's still plenty of measures you can take to both use less energy and reduce your bills.
Check out these 11 cost-free ideas and always shop around for the cheapest supplier. By doing this, the average customer at uSwitch saves a staggering £403 a year.