Do you let your head rule you heart when it comes to property? To mark Valentine's month, here are some examples of when it should work the other way around.
Finding your next home is a bit like trying to finding a romantic partner. There are always pros and cons to each choice but some aspects you can only choose with your heart.
Here are my top 7.
1.
The
estate agent
Want to work on developing your relationships? Start with the estate agent. Building a rapport with them could place you at the front of the contacts list when an exceptional home becomes available. This is especially the case in more 'competitive' markets, such as London, where you can find many buyers vying for one property.
2.
The natural light
Just like with a partner, the things you'll need to love about a property are – essentially – the things you can't change about it. And one of the big ones here is natural light.
Arrange viewings for different times of day and take note of which rooms get the most natural light and when. However, bear in mind some décor, such as dark walls, heavy curtains or poor lighting can make the home appear darker than it should be.
3.
The view
If your life-long dream is to look over a lake from your conservatory armchair, don't compromise on it. Unless the Local Authority search states anything to the contrary, the view from a home is something that's set to remain for a long time.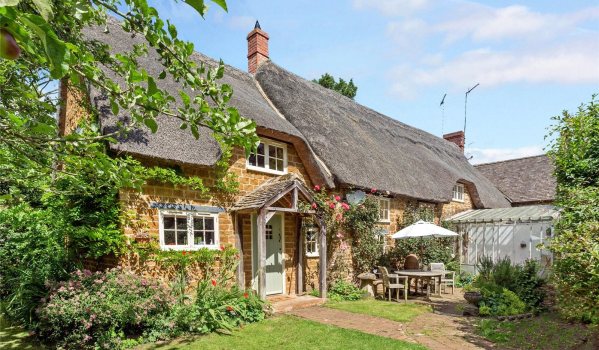 4.
The garden
If know you'll spend a lot of time enjoying the garden, you'll need to find a home that has one you love (for better or worse). South-facing is the ultimate as it will get the most sunlight throughout the day (you can check this with your smartphone compass at the viewing).
But failing that, there's still something for everyone. East-facing gardens will suit early risers as they get most sunlight in the mornings. And, if you're most likely to be in the garden in the afternoons or evenings, opt for west facing.
A great garden can easily add the same value as an extra room – you can always make it look more attractive but it'll never change size or shape.
5.
The
l
ocation
You might find a property with all these attributes. But if it's not 'in the right place', the relationship's going nowhere.
You'll also need to be 100% comfortable with the time it takes to get to whatever's important to you – be it the shops, local school, train station or pub. (And if this is your forever home, keep in mind that priorities can change as life evolves.)
6.
The neighbours
You don't have to love them but getting on with the in-laws is important. And it's just the same with neighbours. So, knock on a few doors and sound them out.
7.
The 'feeling'
Of course, the most important aspect of finding a person or property you love is how they make you FEEL. So, trust your instincts and follow your heart. As the old adage goes, it's better to have loved once than never to have loved at all.