Now is one of the optimum times to view a property, but there are a few things to bear in mind when considering a property with outdoor space.
It's that time of year again when summer is in the offing to inspire the green-fingered god and goddess in all of us, and thoughts turn wistfully to BBQs over long bank holiday weekends.
Now is also one of the optimum times to view a property. Not only are the days longer and lighter, but gardens are beginning to come into bloom and you can see the outdoor space on offer in the best possible light.
For many buyers, particularly those with young children, finding a property with a good quality, private and enclosed garden or outdoor space is a huge bonus.
And for those in built-up urban centres, even the smallest roof-terrace can be regarded as a joy. In fact, if you spot a property with an under-utilised outdoor space, this could be a good investment opportunity.
Tidying up the garden or yard to make it attractive to buyers, can work in the same way as a loft conversion in terms of adding value to your home, but without the large outlay for building works.
But before you're completely bowled over by the prospect of any kind of outdoor space, there are a few things to bear in mind...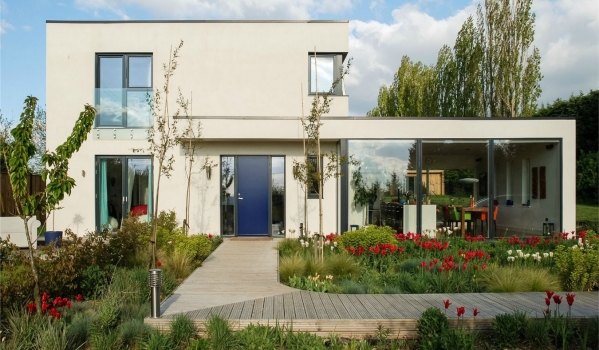 Orientation
Like location, one of the things you can't change about your home (without some major alterations!) is its orientation.
South, South-West or South-East facing gardens tend to be more popular as the sun sweeps round during the day, with those on a North, North-West or North-East aspect getting less sunlight.
While the latter might limit dreams of that herbaceous border, it's worth first considering what time or day you want to, or are able to, use the outside space.
Would it be for a lazy breakfast at the weekend facing east? Midday sun facing south? Or after work BBQ's facing west?
It's also worth considering that while a South facing garden might put a premium on the purchase price of the property, you could also see this as an investment and recoup the extra outlay when you come to sell it on in the future.
Note that really small backyards may be almost constantly in the shadow of the property, which may not only discourage you from sitting outside, but mean the garden tends not to dry out after a heavy downpour.
And a final top tip here. If you're not 100% sure of the orientation and you're viewing the house on a dull overcast day, you might even want to take a compass to help with your bearings.
Read more: Looking for inspiration? Try our 'Top 10 gardens' feature.
Size
A large garden is an important asset, particularly in prime city locations – so don't be too fazed by a mess.
Remember that size is more important than current condition – landscaping can be relatively inexpensive, and clearing old debris or overgrown weeds is often not such a mammoth task as it looks.
You can never grow a small backyard, but you can revamp a generous garden and add value to your property in the long term.
Outdoor space also opens up the opportunity for a conservatory, extension, or garage – and in some cases, even an annex or a second property.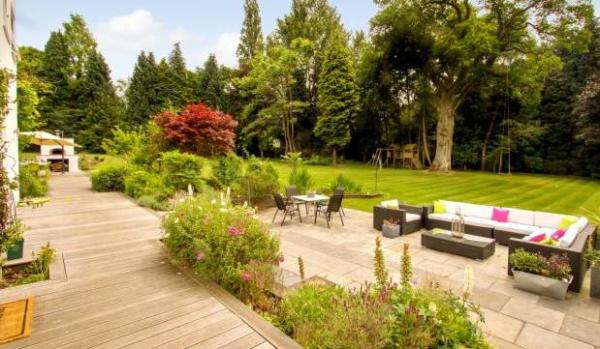 Trees and shrubs
Pay attention to the foliage around the property because it can have a profound impact. Trees cast shade and cause patchy lawns, dead leaves and twigs can block drains, fallen branches can damage property, and rogue roots can crack driveways and even disturb the foundations of houses built on heavy clay soils or peat.
It's not just a case of felling whatever is causing the grief. Many mature trees can be legally protected – so it may not be as easy to get rid of that problematic Oak as you think.
Also plants such as the highly invasive Japanese Knotweed - that can creep into wall cavities and cause structual damage can be an unwanted headache. Sellers are obliged to tell you of its existence, but mortgage lenders may be wary of lending against the property. For more on Japanese Knotweed, read our Q&A here.
Boundaries
Check your boundary rights and responsibilities. They aren't always clear, take many different forms and can lead to tensions with the new neighbours.
You will usually be responsible for the maintenance and upkeep of the hedge or fence on one side of your garden.
But remember, if you want more privacy in your garden, you'll have to consult with your neighbour first before erecting a higher fence or planting tall trees.
You might also be interested in...