Moving house can be an expensive business, but you can keep those costs to a minimum with our Phil's top tips.
Whether you're buying or selling a property, there are lots of costs to consider. But there's no need to despair. With a bit of planning and research there are many ways of reducing the bills associated with moving. Here are some of the best ways you can save money.
Compare estate agents
Most estate agents charge a percentage fee, which can be anywhere between 0.75% and 3% plus VAT of the agreed selling price for your home.
Don't be afraid to shop around. Just make sure that you use a service where your property will appear on property portals like Zoopla for maximum exposure.
Haggle for your new property
If you fall in love with a home that's been on the market for a while, don't be shy – see if you can negotiate the price. Especially if it means dropping below one of the stamp duty thresholds.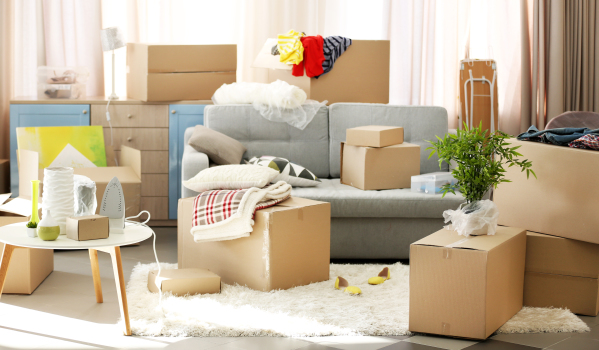 Negotiate affordable solicitor fees
Conveyancing fees for buying and selling will set you back an estimated £2,000. This covers the legal and administrative work associated with transferring the ownership of land or buildings.
A solicitor will also carry out searches that will make sure there are no plans to build a high-rise block of flats or open a nightclub next door.
You can't cut back on the work they do but you can aim to get the best price. Get recommendations from family and friends. And if you're buying and selling a house at the same time, you may be able to agree a package deal with the solicitor.
Pack up yourself
Removals firms save you legwork, but add to costs. Doing it yourself will save shelling out, so hang on to any old newspapers to wrap valuables, and pick up boxes at the supermarket. You can also find removal boxes offered for free on social media groups.
Bedding, towels and clothing make great padding for fragile items or awkwardly packed boxes that rattle around during transit.
Get your free removals quote
Start with the AnyVan online tool which provides an estimated cost based on factors such as move date, distance and the size of your current property.
Bag a bargain for removal
Use local removal services that will compete on price for your business. Post your "job" on website anyvan.com and local drivers will bid for the work.
Removal firms charge more on Fridays and weekends and at the end of the month so avoid these – but factor in the cost of having to take a day off work. And the further in advance you can book, the better.
If you're having a declutter session, remember that removal quotes are based on volume so the more you take with you the more you'll pay. Be brutal and start getting rid of the stuff you have had stashed in the garage or loft for years.
Generate cash from unwanted stuff
You might be parting with some of your furniture and belongings that won't be needed in your new home. You can sell anything on websites like Gumtree and auction sites like eBay and use the cash to put towards moving costs.
You might also be interested in...