Going on holiday this August? Running through this simple 12-step checklist will make your home as unappealing to burglars as possible while you're away.
Heading off on holiday for a week or two invariably means leaving your home empty for the same period. Here are 12 simple steps to make sure your property is fully secure.
1. Check your home insurance
A few days prior to leaving, dig out your home insurance policy and check the small print. Look out for single item limits – which is the maximum you can claim for one item – as well as any exclusions. For example, most standard policies won't cover a property that's unoccupied for more than 30 consecutive days. If you need to make any adjustments, telephone your insurer in plenty of time.
2. Tell a neighbour you're going away
Just an 'FYI' will do. But if your neighbour is able to come into your home, make regular checks and clear the post from the doorstep, that's even better.
3. Lock all windows
Just shutting windows isn't good enough. Go through the house and lock them all. This includes small and seemingly 'inaccessible' windows too.
Check out these seven scenarios which could deem your home insurance invalid
4. Lock internal doors where possible
Ideally you want your home to be more like an onion (with lots of layers) rather than an egg (one crack and you're in), so if a burglar gets into one section of your home, don't make it easy for them to get into another.
5. Set lights on timer switches
It will make anybody who might be watching the house more uncertain. Or, if you are tech-friendly there's now a wide range of kit available which allows you to control lighting from your smart phone.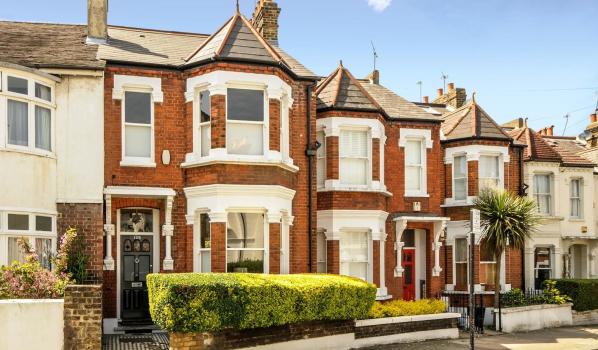 Some home insurance policies will become invalidated if you leave your property empty for more than 30 days
6. Keep curtains and blinds open
Drawn curtains in the daytime are a sure sign your home is unoccupied. If you have blinds, put the slats to half way open.
7. Give valuables extra protection
If you don't have a safe at home to lock up your jewellery, technology and any sentimental items, stash them in some clever hiding places instead. If you're worried you'll forget where they are, note it down on a piece of paper and take it with you.
8. Don't let post pile up
More than a quarter (28%) of holidaymakers go away for a fortnight or more which makes for a lot of post. If you don't have a willing neighbour to clear it, try Royal Mail's Keepsafe scheme which keeps hold of your letters for up to 66 days and delivers them once you're home again.
9. Keep a car on the drive
Ask a neighbour to park their car on your drive for as long as you're away. If your car is staying put outside your home, hide the keys.
10. Don't overlook the garden
Make sure all garden furniture, as well as bicycles, barbeques and tools are all locked away securely in outbuildings.
11. Employ the alarm
It sounds obvious but many working alarms never get used – so dust off the instructions and bring yours to life. If you are one of the estimated 45% of Brits without a house alarm, think about investing in one. As well as acting as a major deterrent, 60% of burglaries on homes with alarms fail, according to Yale.
12. Keep off social media
Broadcasting your absence with photos or 'checking in' to your holiday location broadcasts the fact you're away. If you can't resist, at least make sure you've checked your privacy settings.
Anything we've missed? Tell us by posting a comment below...