Becoming a landlord is nothing to be taken lightly, avoid the pitfalls by following these nine simple steps.
There are an estimated 1.5m landlords in the UK – but they are not all intentional ones. Some are 'accidental landlords' who needed to move from the home they own but rented rather than sold it.
This situation can arise for a whole host of reasons. You may have to move temporarily for a new job or to look after a family member, for example. Or it could be that you want to wait for the property market to pick up before selling.
But recent Government clampdowns have made letting out a home in the UK serious business. Avoid pitfalls by following these simple steps:
1. Seek out a good local lettings agent: Especially for inexperienced landlords, a good lettings agent can be worth their weight in gold. Responsibilities include recommending the monthly rent to charge, advertising your property, finding and screening tenants, drawing up contracts and other documents, taking the deposit and conducting the inventory when your tenants move in.
If you only require the lettings agent to source tenants and draw up the relevant documents, you might be charged one-off 'tenants-finding' fee of one month's rent (plus VAT). But if you want them to manage the property too, fees can be in the region of 10% of the monthly rent (plus VAT).
However, lettings agent fees – and the service you get for them – vary so make sure you compare at least three local agents. Find out whether they have their own handymen to call on if things need fixing, whether they will carry out checks on the property throughout the tenancy and chase late or unpaid or rent.
2. Think about the type of tenants you want: This will depend on the size of your property but you may have your own opinions too. Are you happy with small children for example? Or a family with three cars? What about if tenants work from home or work nights? And will you allow smokers or pets? Give your lettings agent an idea of who you are looking for and request to meet them before you sign the contract.
3. Make your home into a blank canvas: Homes are personal to their occupants so if you want your property to appeal to as many tenants as possible, it needs to be neutral. Give walls (and ceilings) a lick of white paint and lay reasonably-priced flooring or one carpet throughout. If you are renting your home furnished, remove any items that are old and tired, not fit for purpose – or are just an 'acquired taste'.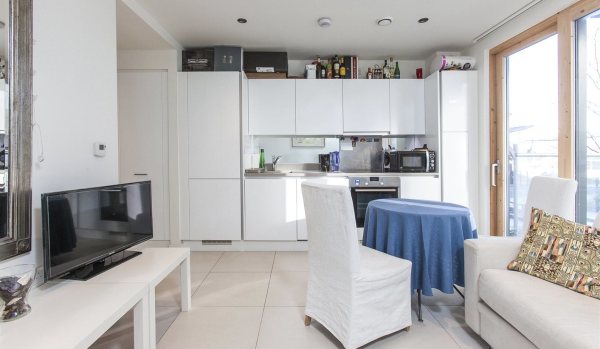 4. Know your legal requirements: While this responsibility will fall to the lettings agent, it's still worth knowing that by law your property will need a Gas Safety Certificate and an Energy Performance Certificate. Your tenants will also need to be presented with the Government's downloadable How to Rent guide. And the deposit will need to be put into a recognised Tenancy Deposit Scheme. New right to rent checks also mean it's now the landlord's/ agent's responsibility to check tenants have a right to be in the UK.
5. Think about tenancy terms: The standard contract between a landlord and tenant is called an Assured Shorthold Tenancy Agreement (AST). Your lettings agent will draw it up for you but make sure you are happy with key points such as the length of the tenancy and the notice to leave that is required from either party.
6. Weigh up costs versus hassle: You'll need to decide if you want to manage the property yourself or get a lettings agent to manage it for you. If you won't be living locally or have a busy job, the latter option might well be worth the money.
7. Clean: Before tenants move in, hire in professionals to give your home a deep clean – which means windows, shower heads, ovens, fridges and down behind radiators. At a cost of little more than £100, it's a must when setting standards.
8. Collect all instruction manuals: Dig out all instruction manuals – such as for the boiler, alarm system, cooker and white goods – so the tenant has them to hand. And leave any keys they might need for gas and electricity meters to be read.
9. Get up to speed on new tax rules: Accidental or not, now you're a landlord, you'll need to know about some recent tax changes which could impact you now and in the future.
The rent you get from your property will be classed as taxable income but – from 6 April 2016, if you are letting a furnished property, you will no longer be able to claim 10% 'wear and tear' costs against your tax bill. And from April 2017, relief on mortgage interest will start to be capped for all landlords at the basic rate of 20%, even if you pay tax at 45%.
Finally, if you are thinking about buying another home while your previous one is rented, you are likely to be hit an extra 3% Stamp Duty under a new Government clampdown on second homes which kicks on from 1 April this year. Find out more with Zoopla's Q&A.
What are your experiences of being a landlord? Let us know in the comments...