Interested in buying a new property? You are in luck as 240,000 new homes have been created in a year.
The number of new homes being created annually has nearly doubled during the past six years but the total continues to fall short of government targets.
The UK's housing stock increased by 241,130 homes in 2018/2019, 9% more than during the previous 12-month period, according to figures from the Ministry of Housing, Communities and Local Government.
The majority of additions came from new build properties, with these accounting for nearly 214,000 of the total, the highest level since the 1980s.
Other homes were created from building conversions and change of use, as well as larger properties being sub-divided.
But despite the fact the number of properties added to the UK's housing stock has increased by 93% since hitting a recent low of 124,720 in 2012/2013, the figure remained below the Government's target of creating 300,000 new homes a year.
Stewart Baseley, executive chairman of the Home Builders Federation, said: "We need politicians to continue to work with us and develop policies that enable further increases to be delivered."
Why is this happening?
The Government has introduced a range of measures to help boost house building, including investing in infrastructure for new developments, simplifying the planning system and funding assistance for small developers.
The sector has also received a significant boost from the Help to Buy equity loan scheme, which enables people with only a 5% deposit to purchase a new build property by advancing them a 20% equity loan which is interest free for five years.
But despite this support, housebuilders continue to face challenges, including a shortage of skilled workers and building materials, as well as issues finding suitable land on which to build and delays in obtaining planning permission.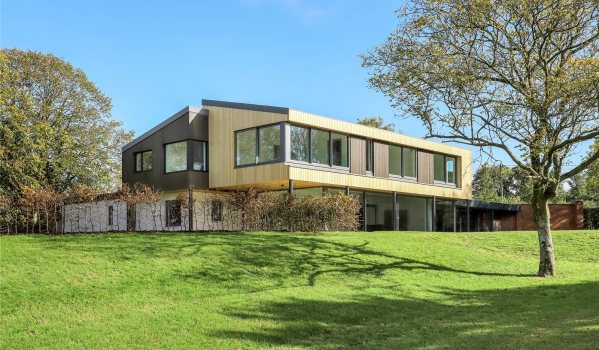 Who does it affect?
The increase in homes is good news for anyone looking to buy a property or trade up the housing ladder.
There is currently a mismatch between supply and demand, which has put upward pressure on prices and led to affordability becoming stretched in many places.
But the fact that the number of new homes continues to fall short of the target 300,000 shows the issue has not yet been solved.
The fact that so many of the new additions are new build is also likely to continue to add pressure to house prices.
Research has suggested that the Help to Buy scheme has inflated the price of these properties, with recent government figures showing the cost of new build homes was increasing at more than 10 times the rate as those of existing homes.
If this situation continues, potential buyers could start to find themselves price out of the new build market.
What's the background?
It is estimated that the UK needs to build between 240,000 and 340,000 new homes each year just to keep pace with population growth.
The Government has previously stated that it plans to create 300,000 new properties a year as part of a five-year £44 billion housing programme.
It had also allocated £2.3 billion to build 200,000 Starter Homes, which were to be sold to first-time buyers for a 20% discount.
But it recently emerged that not a single property has been completed as part of the scheme and there is no longer a budget for the initiative.
Top three takeaways
The number of new homes being created annually has nearly doubled during the past six years

The UK's housing stock increased by 241,130 homes in 2018/2019, 9% more than during the previous 12-month period

But the figure remained below the Government's target of creating 300,000 new homes a year
You might also be interested in…