Plans to release Green Belt land to build half a million homes have been slammed by campaigners, who claim there are plenty of brownfield alternatives.
The Green Belt is being "eroded at an alarming rate" as close to half a million homes are earmarked for construction on the protected land, claim campaigners.
Some 460,000 homes are planned for land that will be released from the Green Belt, said the Campaign to Protect Rural England (CPRE), who claim 78% will be 'unaffordable' for those looking to step on the property ladder.
This is even higher than the 72% of homes built on greenfield land last year that were classed unaffordable by the Government's definition, according to the annual State of the Green Belt report.
It also warned that the pressure will continue, as one third of local authorities with Green Belt land will be subjected to an increase in housing targets following the introduction of a new method for calculating housing demand.
Who does it affect?
CPRE claimed that the development is failing to solve the affordable housing crisis.
Tom Fyans, director of campaigns and policy, said: "We are being sold a lie by many developers. As they sell off and gobble up the Green Belt to build low density, unaffordable housing, young families go on struggling to afford a place to live.
"The Government is failing in its commitment to protect the Green Belt – it is being eroded at an alarming rate."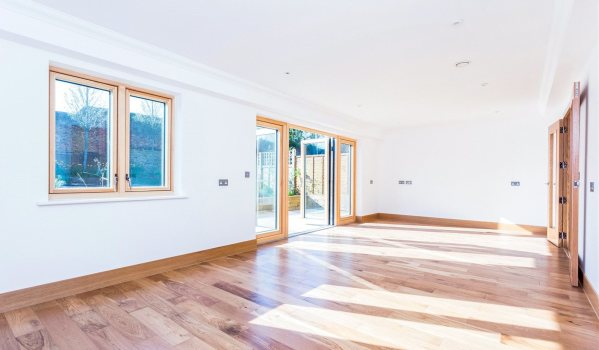 Above: three-bedroom semi-detached house for sale in Bletchingley, Surrey
What's the background?
CPRE has called on the Government to ensure that development is focused on brownfield land before any greenfield land is released from the Green Belt.
It believes that there is enough brownfield land in England to accommodate more than one million homes. And that local authorities with Green Belt have enough brownfield land for more than 720,000 homes.
A spokesman for the Ministry of Housing, Communities and Local Government said: "We are clear that building the homes our country needs does not mean tearing up our countryside.
"Last year the number of new homes built was the highest in a decade, and only 0.02% of the green belt was developed for residential use.
"We are adding more certainty to the planning system and our new planning rulebook strengthens national protections for the green belt, and says that councils may only alter boundaries in exceptional circumstances once they have looked at all other options."
It comes as Liz Truss, Chief Secretary to the Treasury, said planning laws needed to be changed to open up "a lot more" land for building.
In an interview with the Financial Times, she said: "People recognise the choice is building on more greenfield sites and making sure there are enough homes for next generation or losing the election and ending up with Jeremy Corbyn, whose policy appears to be appropriating property."
Top 3 takeaways
460,000 homes are planned for land that will be released from the Green Belt, said the Campaign to Protect Rural England (CPRE)
Of this sum, the percentage of unaffordable homes will rise to 78%
The annual State of the Green Belt report found that 72% of homes built last year on greenfield land within the Green Belt were unaffordable by the Government's definition
You may also be interested in…