There will be an estimated shortfall of 400,000 'specialist' homes for older people by 2035, despite strong demand for bungalows. A housing inquiry has called for change.
What's the latest?
More councils and developers should build bungalows because of their 'enduring popularity' among older people, according to MPs.
There is a current shortfall in the supply of accessible and specialist homes in both the private and social sectors, "which limits the housing options available for older people", the Communities and Local Government Committee said.
However, it rejected calls for a stamp duty exemption for older people that would enable more householders to downsize.
The government was also advised to produce a national strategy on housing provision for older people, as the proportion of people aged 85 is projected to double over the next 25 years.
And it was recommended that all new homes should be built to cater for the current and future needs of an ageing population.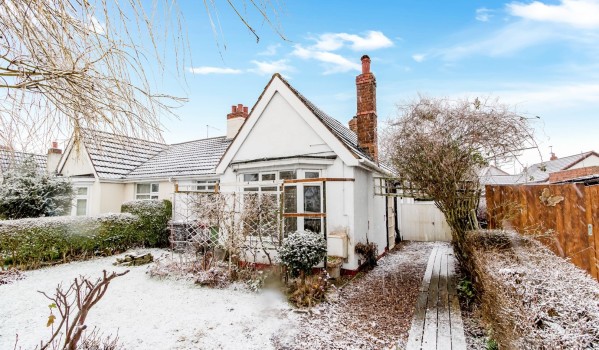 Above: In Bradmore, near Wolverhampton, this two-bedroom semi-detached bungalow is for sale for £150,000
What was said about bungalows?
A survey by Central Bedfordshire Council found 61% of couples aged 56-70 wanted to move to a bungalow, but there are not enough on the market to cope with demand.
Contributors to the inquiry complained about bungalows being too expensive or unavailable. Claudia Wood, of Demos, a cross-party think-tank, said land prices were too high in London and the south east, with space at a premium.
"To suggest we can build enough bungalows for all the old people who want them is not going to happen," Wood said. "Planning rules would not allow you to have that sort of footprint."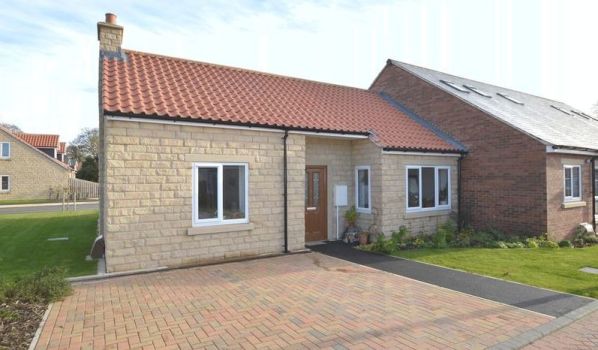 Above: This new-build bungalow, for £265,00 in Pickering, North Yorkshire, comes with a range of communal amenities and care options
Why is there such a shortage of homes for older people?
Specialist housing is not being constructed because of overbearing government planning rules, one developer told the committee.
Councils were also criticised for failing to consider older people's housing needs, with some authorities reportedly 'ignoring them completely'.
Viability was another issue, with developers struggling with inflated building costs and the additional expense of providing mandatory communal areas for residents.
The committee said national and local planning policy should be changed so that "all new homes should be built so they are age proofed and can meet the current and future needs of older people".
The right kind of housing, it added, would keep older people healthy, support them to live independently and lead to savings in health, residential and social care.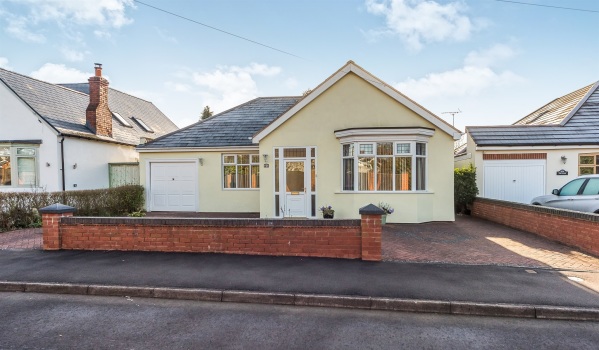 Above: On the market for £395,000, this three-bedroom bungalow in Hagley, Stourbridge, includes a conservatory overlooking a manicured garden
Don't some people want to stay put in their mainstream homes?
Evidence provided showed that most older people "wish to say in their current home as long as possible". To help, the committee called for an expansion of – and easier access to – handyperson services to undertake small repairs and maintenance.
What was said about stamp duty?
After considering calls for a stamp duty exemption for older people, the committee said it was 'not convinced' it would enable more householders to downsize: "Many older homeowners are likely to receive a capital gain when they move, that will cover the cost of the stamp duty payable on their new home."
MPs said the tax was not the main barrier to older people moving home, as there were other "practical, emotional and financial factors which act as deterrents".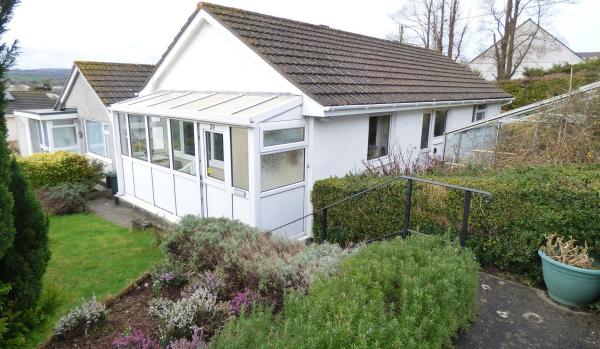 Above: In Tywardreath, Par, Cornwall, this two-bedroom detached bungalow is priced at £189,000
What is the impact of downsizing on the wider housing market?
Although reports have claimed older owner-occupiers could release about 3m family homes by downsizing, the National Pensioners Convention said the suggestion older people have, "deliberately thwarted the homeowning aspirations of their grandchildren is both dangerous and inaccurate".
The committee said there was 'little evidence' that those moving home in later life could be part of the 'solution to tackling the housing shortage'. It called for further investigation of the issue.
Top 3 takeaways
There's a shortage of bungalows for older people, a housing inquiry has heard
All new homes should be accessible, adaptable and 'age proofed' to meet the current and future needs of older people, say MPs
The government has been asked to change its planning rules, so more specialist housing is built
You might also be interested in…
What's your opinion on the future housing needs of an ageing population? Tell us by posting a comment below...