Weighing up the pros and cons of buying versus renting? It's now cheaper to buy in 49 of Britain's 50 biggest cities, according to Zoopla research.
What's the latest?
Homeowners are an average £1,600 a year better off than their renting counterparts in 49 out of 50 of the biggest British cities – with London being the notable exception.
This is according to the latest Zoopla research, which found that city homeowners are paying £136.47 less in average monthly mortgage repayments than the £700.47 average rent paid by tenants.
Only in the capital are average rental payments lower than monthly mortgage costs – by £328 (or 16%).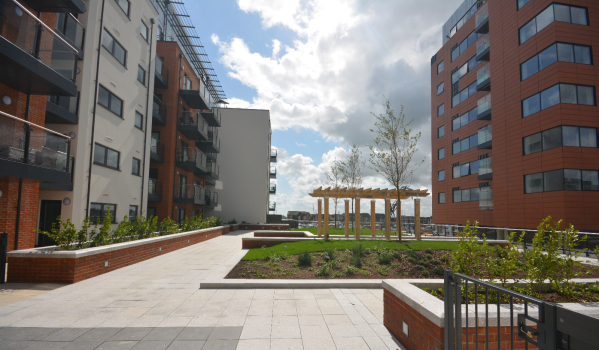 Above: It's cheaper to buy than rent in Southampton. This two-bedroom apartment is priced at £239,995
Why is this happening?
There has been a continued slowdown in the property market, with prices generally remaining flat across most of the UK.
And property sales values have been sliding further from asking prices, according to a separate Zoopla survey, with the average home in England and Wales now being sold for 3.85% under the price it was originally marketed for.
According to Simon Rubinsohn, chief economist for the Royal Institution of Chartered Surveyors, a combination of the increased cost of moving, lack of houses coming on to the market for sale, and uncertainty over the political climate has been 'taking its toll' on the housing market.
Who does it affect?
Homeowners in the north of England and Scotland save the most, with Glasgow topping Zoopla's list (see table below) of locations where monthly mortgage repayments are cheaper than rent.
Glaswegians' average mortgage payments ring in a massive 57% cheaper (£298) than monthly rent. This is followed by Bradford and Dundee where servicing a mortgage is 53% (£207) and 52% (£225) less, respectively, than renting a property.
The northern towns of Middlesbrough, Doncaster, Barnsley and Warrington also feature in the top 10.
However, when comparing rental and mortgage payments outside of the capital, there is just 1% difference between the cost of renting and buying in the two commuter hotspots of Brighton and Cambridge.
In London, the average rental payment stands at £1,840 versus the average monthly repayment of £2,168.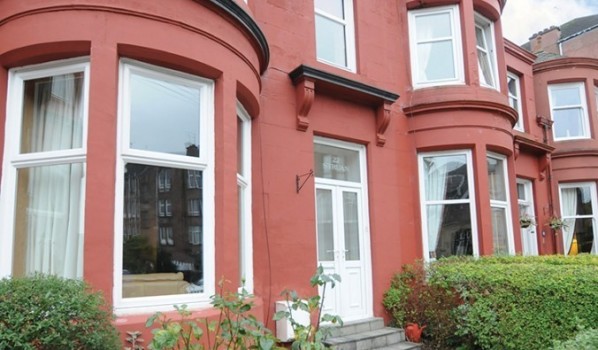 Above: Homeowners save most compared to renters in Glasgow. This three-bedroom terraced house is for sale in the city priced at £249,995
Sounds interesting. Tell me more.
Nationally, the average monthly mortgage payment for a two-bedroom apartment is £564, which is £136.47 less than the £700.47 average rent payment (assuming a 15% deposit and average asking price of £149,539).
Lawrence Hall, Zoopla's spokesperson, said: "These figures demonstrate that renters across Britain are paying a premium compared to homeowners servicing a mortgage. Now, only London appears a preferable city for renting.
"However, the Government's recent announcement of a rise in threshold for the stamp duty tax may encourage more first-time buyers on to the market, so it will be interesting to see whether this boost for first-time buyers impacts property prices in the near future."
To figure out whether – and where – it is cheaper to rent or buy a property, we delved into the monthly cost of renting a two-bedroom flat and compared it to repaying a mortgage in Britain's 50 biggest cities. We've assumed people have obtained a 25-year mortgage, with 300 repayments and a fixed interest rate of 2.4%, for a simple comparison.
Top 10 locations, where mortgage repayment is cheaper than renting:
Rank

Location

Average asking price

Average asking price

Average monthly mortgage repayment
(based on a 15% deposit and 2.4% mortgage rate)

Rental premium

1

Glasgow

£675

£99,950

£377

57%

2

Bradford

£497

£76,975

£290

53%

3

Dundee

£545

£85,000

£320

52%

4

Middlesbrough

£497

£80,000

£302

49%

5

Coventry

£749

£125,000

£471

46%

6

Doncaster

£497

£85,000

£320

43%

7

Walsall

£523

£90,000

£339

43%

8

Birmingham

£792

£140,000

£528

40%

9

Barnsley

£424

£75,000

£283

40%

10

Warrington

£593

£105,000

£396

40%
Source: Zoopla November 2017
Top 3 takeaways
London is the only British city where it's cheaper to rent than buy
On average, homeowners pay £136.47 less each month than renters
Glasgow is Britain's top city for buyers with monthly mortgage payments 57% cheaper than rent
You might also be interested in...
Renting versus buying – which option is better for you? Tell us by posting a comment below...