A supply and demand mismatch is fuelling UK house price growth.
What's the latest?
First-time buyers typically paid £221,000 in November - 7.4% more than they did a year earlier.
Meanwhile, those taking their next step on the property ladder bought homes worth an average of £335,000 - or 7.8% more than they did in November 2014, according to the Office for National Statistics (ONS).
The significant price gap between first-time buyer properties and subsequent homes suggests it is becoming increasingly difficult to trade up to bigger houses.
Why is it happening?
The housing market continues to be characterised by a chronic shortage of supply, with the number of properties for sale hitting a new record low in November, according to the Royal Institution of Chartered Surveyors (RICS).
But demand from potential buyers remains strong, and this mismatch is continuing to put upward pressure on prices.
House price growth has been on an upward trajectory since August, after it cooled sharply in April last year due to uncertainty around the outcome of the General Election.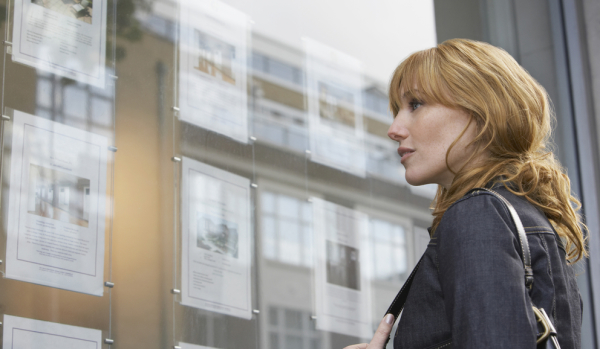 Who does it affect?
The latest increase is further bad news for both first-time buyers and those hoping to trade up the property ladder.
But homeowners will no doubt welcome the boost to their housing equity.
Sounds interesting. What's the background?
Typical UK house prices increased by £1,000, or 0.8% during November, to stand at £288,000.
And the annual rate at which prices are growing also accelerated by 7.7% - the highest level since March 2015 and up from 7% in October.
Southern regions continued to be the driving force of the property market in November.
The east saw the strongest growth, with prices rising by 10.2% year-on-year, closely followed by London and the south east both at 9.8%.
But the boom in the south is failing to ripple out to all areas of the country, with the typical cost of a home edging ahead by just 0.4% in Scotland and the north east in the 12 months to the end of November, while Wales only recorded growth of 1.3%.
The strong gains seen in London have left the average cost of a home in the capital standing at £537,000, nearly three-and-a-half times more than the £157,000 that the typical home in the UK's cheapest region the north east costs.
Top 3 takeaways
First-time buyers paid £221,000 for a home in November - 7.4% more than they did a year ago.
And buyers taking their next step on the property ladder forked out an average of £335,000 - 7.8% more than November 2014.
The average cost of a UK home rose by £1,000 during the month to stand at £288,000.
Related articles
What's your view? Tell us by posting a comment...