More home purchase loans were taken out in March this year than in any other March since 2007. Are the tables finally starting to turn for first-time buyers?
What's the latest?
The slowing housing market is enticing more first-time buyers to get onto the property ladder.
The number of loans handed out to first-time buyers soared by 30% in March compared with the previous month, and was 12% higher than this time last year, according to the Council of Mortgage Lenders (CML).
However, it defines first-time buyers as those buying a home and not selling another one, so some may have owned previously.
Overall, first-time buyers borrowed £4.9bn packaged up in 31,500 separate mortgages during the month, accounting for more than half of purchases by owner-occupiers. By contrast, only 30,200 loans were advanced to people trading up the property ladder, 28% fewer than in March last year.
While the number of home movers decreased year-on-year, more loans were advanced to first-time buyers this year than in any month of March since 2007.
This time next year, UK house prices will be...

— Zoopla (@Zoopla) May 17, 2017
Why is this happening?
Some of the pick-up in first-time buyer transactions can be attributed to the 'spring bounce' the property market traditionally enjoys following the winter lull.
But, a fall in activity among buy-to-let landlords means first-time buyers no longer face so much competition for properties at the bottom end of the housing ladder.
Meanwhile, existing homeowners are sitting tight in the face of both the uncertainty caused by Brexit and next month's General Election because of the shortage of homes for sale, which is limiting their choice for their next move.
Who does it affect?
Rising first-time buyer numbers is encouraging news for those who've been waiting in the wings to get onto the property ladder.
The recent slowdown in house price growth (Nationwide Building Society just reported a dip in property values for two consecutive months) also means that first-timers are not in so much of a race against rising house prices and can take more time to find a property.
However, the mismatch between supply and demand for rental property following a 58% year-on-year drop in buy-to-let lending, could put renters in some areas of the country at a disadvantage.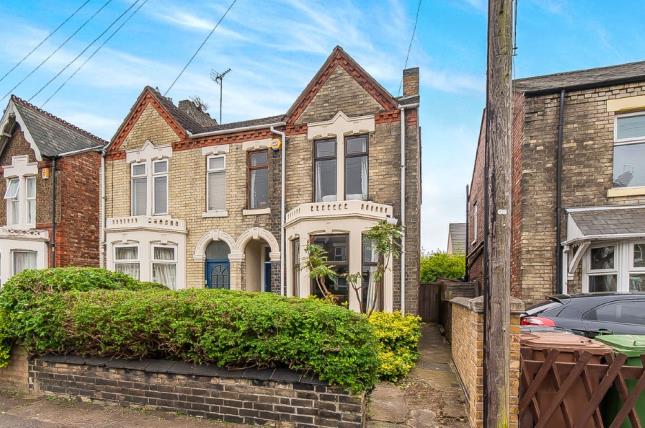 Pictured above: A three-bedroom semi-detached home in Peterborough for £200,000
Sounds interesting. What's the background?
Although the number of people getting on to the property ladder increased during March, affordability for first-time buyers deteriorated slightly compared with a year earlier.
The typical first-time buyer borrowed £133,500, representing 82.2% of their property's value and 3.53 times their income. This is higher than the multiple of 3.46 times in March last year.
But record low mortgage rates currently on offer means the proportion of their pay needed to service their mortgage repayments actually fell to 17.2%, down from 18% 12 months earlier.
Paul Smee, director general of the CML, said that lending to first-time buyers was expected to maintain momentum heading into the summer due to the 'very attractive mortgage deals available'.
* The CML's April 2017 data will be released on 13 June.
Top 3 takeaways
The number of people buying their first home was 30% higher in March than February
The typical loan to first-time buyers increased from to £133,500 in March, up from £132,000 in February
Loans in the month typically represented 82.2% of the property value
You might also be interested in...
Do you think it's tougher for first-time buyers to purchase a home now than a decade ago? Tell us by posting a comment below...