As well as rising house prices, first-time buyers face having to save for a bigger deposit - typically more than £25,000.
The property market is under new pressure as latest figures reveal the number of first-time buyers dropped to their lowest level in three years.
Numbers dropped by almost 20 per cent during May compared to a year earlier, according to estate agents Your Move and Reeds Rain.
The findings also suggested first-time buyers need to save for a bigger deposit to secure a mortgage deal - typically £25,134, which is 4.2 per cent higher than a year ago.
At the same time, the average deposit for a first-time buyer as a proportion of their income is on the rise for the first time in four months, up one percentage point to 64.4 per cent of average income compared to a month earlier.
It comes amid warnings from the Bank of England that homebuyers are taking on "bigger and bigger mortgages" because house prices are growing faster than incomes.
In its latest financial stability report, it warned that property debt relative to salaries "remains high compared with historical and international norms".
The Bank placed new restrictions on borrowers last year saying the majority of mortgages will only be approved for those looking to borrow 4.5 times their income or less.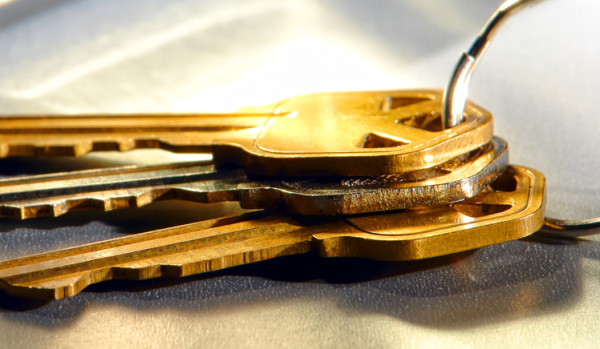 Adrian Gill, of estate agents Your Move and Reeds Rains, said: "Many first-time buyers are still on tight monthly incomes, struggling to save while savings rates stay so low. Meanwhile, deposits are rising primarily as property prices continue their seemingly unstoppable upwards march. This is wholly due to a lack of housing supply versus a stack of housing demand. If we want to see property prices stabilise and deposits fall as proportions of income, the Government must address the housing supply problem, for which there is only one solution: build more homes."
First-time buyers typically pay almost £154,000 for a property, up almost 7 per cent compared to a year earlier, the research suggested. It compares to the typical value of a home in the UK is £214,003, according to Zoopla.
Gill added: "While buyers may grumble, rising property prices are a positive sign. They demonstrate that the continuing fall in the average mortgage rate combined with the brightening economic outlook has left plenty of demand in the first-time buyer housing market. This is despite May's threat of a highly uncertain election outcome. Schemes such as the Help to Buy Isa have encouraged all sorts of buyers to overlook temporary political uncertainties and save up to make the dream of home-owning a reality."
The Help to Buy Isa is due to launch this autumn and gives first-time buyers a £50 boost for every £200 they save for a deposit. It is limited to £3,000 on £12,000 of savings and a person can only open one account.
It follows the launch of the Help to Buy scheme, which helps those with a small deposit to buy a home.