People using the initiative will be allowed to increase their stake in their home by smaller increments.
The Government has announced plans to allow people living in shared ownership homes to increase their stake in the property by just 1% at a time.
Under the current rules, people can only increase their share of ownership in 10% chunks, which can cost as much as £45,000 each.
But as part of a package of measures announced by new Housing Secretary Robert Jenrick, the Government is looking to reduce the purchase increments to as little as 1% of a property's value.
Shared ownership enables people to purchase a property in stages, paying rent on the portion they do not own.
They can start by purchasing just 25% of their home, increasing the amount they own in stages as and when they can afford it.
Jenrick said: "I am announcing radical changes to Shared Ownership so we can make it simpler and easier for tens of thousands trying to buy their own home."
He also announced changes to the Help to Buy scheme to enable people to get longer term mortgages, as well as plans to reform the planning system so that more homes can be built.
Why is this happening?
The shared ownership scheme was launched to help people on lower incomes get on to the property ladder.
But while the initiative has been successful, there were criticisms that increasing their ownership stake in 10% increments was simply too expensive for many people.
The proposed changes will make it easier for people to gradually acquire more of their home.
Meanwhile, an issue with the Help to Buy scheme had previously prevented people using the initiative from taking out a mortgage with a term of longer than 25 years.
This has been changed with immediate effect, so that homeowners can opt for a 35-year loan if they want to.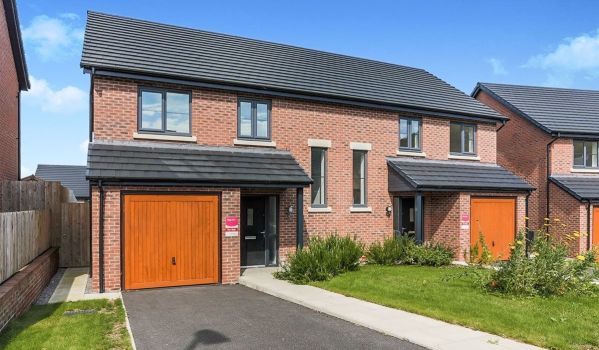 A three-bedroom semi-detached house in Cockermouth, Cumbria, that's available for £129,975 through shared ownership.
Who does it affect?
The changes are good news for people who have bought a property through the Shared Ownership scheme or are considering doing so, as it offers them more flexibility to increase their ownership stake.
People using Help to Buy will also benefit from changes to the scheme, as longer mortgage terms can help to improve the affordability of monthly payments.
For example, repayments on a £200,000 mortgage with an interest rate of 2.5% would be £905 per month if the loan had a 25-year term, but they fall to £720 if the term is over 35 years.
What's the background?
While changes to the two schemes are good news, housing affordability would not be such an issue if the UK was building more homes.
It is estimated that between 240,000 and 340,000 properties need to be built each year just to keep up with population growth, but only 165,090 homes were added in England in 2018.
Without more properties being built, the current mismatch between supply and demand is likely to continue, forcing house prices higher over the long term.
In the announcement, Jenrick said building more homes was a "central priority" for the Government, adding that he would look at reforming the planning system to increase housing delivery, particularly in areas where property was least affordable.
But he failed to give specific details, and previous government attempts to speed up the planning system have so far had little impact on home-building rates.
Top 3 takeaways
You might also be interested in...