Proposals could see the introduction of landlord league tables and a faster complaints system.
What's happened?
The Government is promising to rebalance the relationship between landlords and residents as part of a 'new deal' for people living in social housing.
It is also proposing measures to tackle the stigma of living in social housing, as well as ensuring it acts as a stable base for people that need it and supports social mobility.
Other plans put forward in the social housing green paper, include landlord league tables, more effective complaints procedures and steps to increase the supply of social housing.
James Brokenshire, Secretary of State for Communities, said: "Our green paper offers a landmark opportunity for major reform to improve fairness, quality and safety to residents living in social housing across the country."
Why has it happened?
With around 4 million households currently living in social housing and the figure projected to rise annually, it is crucial the Government addresses the issues tenants face.
The need to ensure social housing is safe and tenants have a voice was highlighted by the Grenfell Tower fire, which killed 72 people, and prompted the Government to promise a "fundamental rethink" on social housing.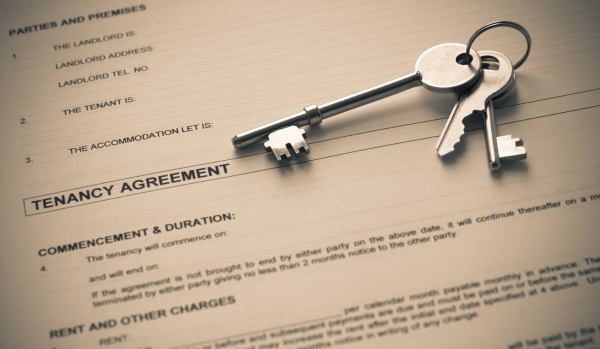 What does it mean for landlords and tenants?
From faster complaints systems to greater transparency on how landlords perform, tenants will see their rights considerably enhanced. Landlords will become more accountable and will have to answer to a beefed-up regulator. Here are some of the proposals that will impact landlords and tenants:
The Government is proposing the introduction of new league tables which would name and shame bad landlords and reward good ones. Tenants would also be able to see how their landlord compared to other ones.
Easier complaints systems
To give tenants a stronger voice to challenge their landlord to improve their living conditions, the current complaints system will be reformed so that it is quicker and easier for tenants to complain. The Government highlighted that having an effective complaints system was particularly important when dealing with safety concerns.
The current regulatory framework, which has not been reviewed for nearly eight years, will be strengthened. Social housing tenants will be asked for their views on how the current regulator is operating and how it can be improved.
Measures will be put in place to enable more social housing to be built. The Government will look at ways to give local authorities more flexibility in how they spend money from homes sold under the Right to Buy scheme and not require them to sell off vacant or higher value homes. It will also work with housing associations to boost the supply of new affordable homes.
The Government proposes breaking down inequalities in social housing and helping tenants feel more at home by improving the design and quality of new-build social housing and the surrounding area. The best neighbourhoods could also be rewarded, such as through funding for events like street parties, to encourage community pride.
You might also be interested in...