Buying a new home is not a decision to be taken lightly. But recent research has shown that a new kitchen can dramatically impact a buyer's decision – and their offer price.
What's the latest?
According to a survey by home services marketplace – and Zoopla partner – Plentific, almost half (47%) of would-be buyers are most influenced by a new kitchen.
And more than a quarter (28%) would be prepared to relax the purse strings and offer a higher price as a result.
Hot on the heels of a kitchen is a new bathroom, which would affect 46% of home-hunters' decision to buy. And, again, just over a quarter (27%) of those surveyed said a contemporary bathroom would warrant a higher price tag.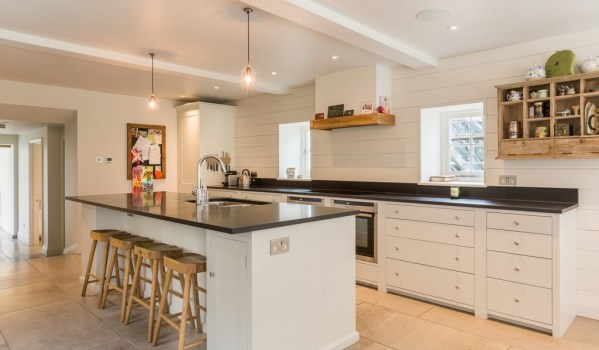 New windows ranked the third most important home improvement, affecting 45% of people's decision to buy. But, as motivation for upping the price, a new extension was more important with 26% of buyers admitting they'd pay more for the home improvement.
You can see the full results below:
Which of the following new home improvements would influence your decision to buy or your decision to offer a higher price?

Home Improvement

Affects decision to buy

Affects decision to offer a higher price

New Kitchen

47%

28%

New Bathroom

46%

27%

New Windows

45%

23%

New Boiler

43%

20%

New Extension

34%

26%

New Loft Insulation

33%

17%

New Kitchen Appliances

31%

22%

New Conservatory

31%

23%

New Garden Landscaping

29%

18%

New Lighting

23%

12%
Who does it affect?
While the data from Plentific may seem light hearted, it's a helpful place to start for anyone considering undertaking home improvements before selling this spring.
Plentific's Stephen Jury, said: "Many buyers keep an eye out for particular renovations when searching for their next home. It goes without saying that costly renovations are high on the wish list for most buyers. These can add significant value to a property and incentivise buyers to offer a higher price."
Which home improvement do you think matters most when buying a new home? Let us know by posting a comment below…