The long-awaited housing White Paper published this week ran into 104 pages. We've whittled it down to 7 key points for homebuyers, renters and landlords.
Introducing the eagerly-awaited housing White Paper in the House of Commons on Tuesday, Secretary of State for Communities and Local Government, Sajid Javid, promised a, 'bold, radical vision to fix the broken housing market'.
Did he deliver? Here are 7 key takeaways so you can judge for yourself.
1. Further details on the starter homes scheme
The Government used the White Paper to reveal some new restrictions around its starter homes initiative, which aims to support first-time buyers aged under 40.
It confirmed that the homes, which are due to start being built this year, will only be available to those with household incomes of less than £80,000 (rising to £90,000 in London).
Cash buyers (ie, those who don't require a mortgage) will NOT be eligible for a starter home. And, if starter homes are sold within the first 15 years of purchase, some or all of the 20% discount available under the scheme will have to be repaid.
The Government's original target to build '200,000 new starter homes by 2020' was altered to the building of 'affordable housing'.
2. A reminder about the Lifetime ISA
The Government reinforced its support for first-time buyers with a reminder about its Lifetime ISA. The tax-free savings account, which hands out a 25% bonus on savings of up to £4,000 a year, is due to launch this April.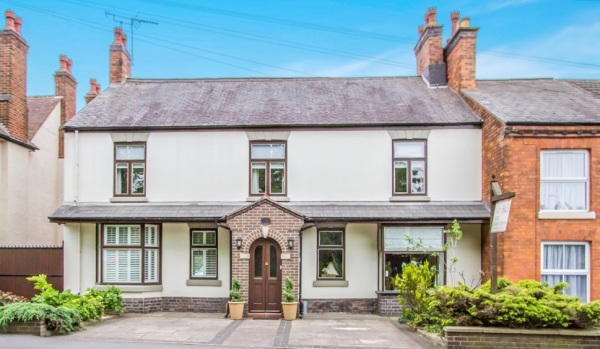 Above: five-bedroom house for sale in Hinckley, Leicestershire.
3. More protection for renters
In its last Autumn Statement, the Government announced it would place a total ban on lettings agent fees to tenants.
Building on this promise in the housing White Paper, it pledged to introduce 'banning orders' that would put unscrupulous landlords and agents out of business. It will give local councils the power to issue fines, and even prosecute.
It also promised to change planning rules to support the construction of more homes exclusively for rent, as well as promote longer tenancies (of three years or more) to help families put down roots.
4. Transparency and support for leaseholders
The Government reiterated housing minister, Gavin Barwell's earlier commitment to promoting 'fairness and transparency' for the country's leaseholders. Earlier this month, it offered funding to LEASE (the Leasehold Advisory Service), which offers free independent advice to leaseholders.
What is a White Paper?
A White Paper is a detailed policy document published by the Government that outlines its plans for a new law or set of laws.
High profile papers are typically debated in the House of Commons. And the public can consider the plans and give feedback too.
The proposed legislation – in the form of a formal Bill – is then voted on by both houses of Parliament (Commons and Lords).
Finally, the Bill is (subject to final amendments, approvals and Royal Ascent) passed into law.
Which part of Government produces it?
The White Paper is drawn up the government department responsible for that particular area, and is normally introduced by the relevant Secretary of State.
Are the proposals set in stone?
Not necessarily. The Government may take feedback into account when it draws up the proposed legislation. Not all White Papers lead to legislation.
5. Redefine 'housing need'
The means by which 'housing need' is assessed by local councils will be totally reformed. The Government will force councils to produce a realistic housing plan, reviewed every five years. Currently, 40% of councils do not have an up-to-date plan for their area. A new Housing Delivery Test will also be brought in to hold councils to account for the level of house building in their areas.
6. Unblock delays in development
The Government promised a crackdown on 'unjustified delays' to development by boosting local councils' compulsory purchase order powers.
Builders will be required to start construction within two years of being granted planning consent, opposed to the current three.
The Government also called for 'high density development' in towns and cities, especially those that are well served by public transport or where there's scope to replace or build over existing property (such as retail warehouses and car parks) and build upwards.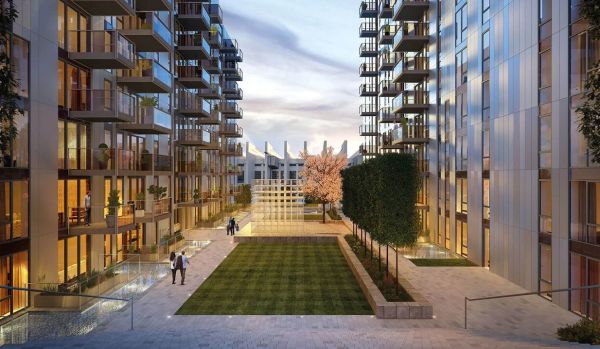 Above: two-bedroom flat for sale in Wembley, north London.
7. Support to open up house building sector
Currently, 60% of new homes are built by just 10 major firms. The Government wants to broaden this and get housing associations and councils building too. It will also target corporate investors to drive the construction of homes specifically available for rent.
It follows on from the £3bn unveiled at the Conservative Party Conference last autumn to help small and medium-sized builders to compete in the market.
Will the housing White Paper fix a 'broken housing market'? Tell us your view by posting a comment below...