While nearly 60% of agents anticipate more tenants entering the lettings market in 2018, many fear a shortfall in available rental property, according to a Zoopla survey.
Renters are 'feeling the pinch', with nearly 70% citing concerns about a rise in costs over the next 12 months, Zoopla's latest 'state of the property nation' survey has found.
Around 4,000 adults who either own or rent a house, or live at home but are looking to step on to the property ladder, took part in the research alongside more than 300 letting and estate agents.
The findings were discussed at a series of live web conferences in October by Zoopla ambassador, Phil Spencer and a panel of property experts. Phil said: "This year, renters are feeling the pressures of the post-Brexit economy most of all."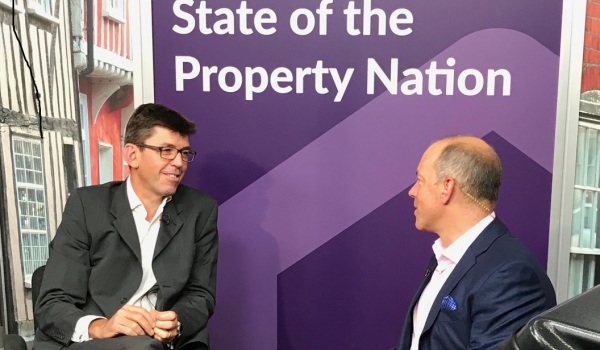 Above: Phil Spencer (right) speaks with ZPG's chief marketing officer, Gareth Helm, at Zoopla's State of the Property Nation regional webinars
Despite property prices slowing, 67% of current renters – over 1,200 people of those surveyed – expect a rise in rent, particularly in the south of England – an increase of 5% on Zoopla's state of the property nation survey in 2016.
So what else did the survey uncover? Here are some more key takeaways:
More renters this year are 'concerned' about their personal financial situation, with just 37% reporting 'being confident', compared to 42% last year
This dip in confidence is most prevalent among 25 to 44 year-olds
The top three priorities among tenants are being treated fairly at the end of their tenancy (60%); transparency around fees and the letting process (60%) and to be treated in a professional manner by lettings agents (59%)
As for landlords, the top three priorities were quality tenants (51%), transparent fees (50%) and speed in successfully renting out property (48%)
More than half of lettings agents (57%) expect more tenants to join the rental market over the next year. However, less than a third (30%) believe that more rental properties will be available
Lettings agents with sales departments would be wise to treat their tenants well, as when it comes to getting on the property ladder, 39% said they'd be, 'more likely' to buy a property from them if they'd had a positive experience
You might also be interested in...